Book review: Field guide to the birds of the Dominican Republic & Haiti by Steven Latta, Chris Rimmer and Kent McFarland – Princeton University Press 2022
This field guide review was written by Chris Lotz on 21 May 2023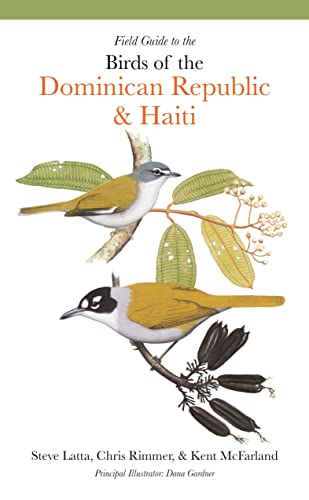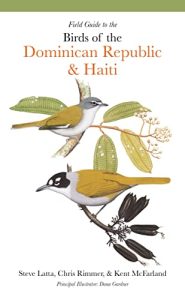 For any birder visiting the large Caribbean island of Hispaniola (either the Dominican Republic or Haiti), this book will prove invaluable. It's good to have an updated (2022) field guide, since the 2006 book this replaces, is also sold out.
This is a typical, modern-style field guide with concise text, illustrations and range maps all conveniently on the same page, making it an easy book to use. The paintings are good, as is the text, and the key identification points highlighted in bold is a useful feature. There is clear red text showing any species that are endemic or threatened, which is also very helpful.
I really like the conservation ethic of the authors; they rightly state in the introduction that this book will enhance appreciation of birds within Haiti and the Dominican Republic, which will in turn promote conservation. Appendix 1 at the end of the book providing local names of Hispaniolan birds (along with the English names) will help in this regard. The excellent section, at the start of this book, on birding sites in the Dominican Republic and Haiti is also extremely useful in this regard. This section will of course also be very useful to foreign birders, especially those not joining organized birding tours, to these countries.
This book also contains some other really great pieces (in addition to the above, and the obvious bird ID main section) such as "tips for finding birds", a list of the endemic birds of Hispaniola, an annotated list of birds of Hispaniolan offshore islands, a good map of the island, and a "habitats" section illustrated with photos (as is typical of many field guides these days). There is also a checklist/tick-list at the end of the book.
I'm glad to have this book and definitely recommend it to other birders visiting this part of the world. If you're also planning to go birding on other Caribbean islands, then you may also consider "Birds of the West Indies"; for more details about which field guides we recommend for each country in the neotropics, please see here.