Birding Tours Worldwide
Welcome to Birding Ecotours, here we will present to you some spectacular birding tours around the world. Our trips are for small groups of only 6-8 participants. Quality is of paramount importance to us – we prefer to use superior accommodation (where available at the top birding sites) and vehicles. Despite our focus on small groups and the fact that we err on the side of superior quality, our prices are competitive.
It is Birding Ecotours' company policy to contribute a minimum of 10 % of profits to conservation and local communities. We are passionate about birding and also about leaving a legacy – by genuinely helping people and conserving birds – for generations to come.
We like to do things differently. For example, we offer some unique tours, including Owls of the World® Tours, tough mammal tours (fancy an Aardvark or a Black-footed Cat?), and more. Since 2003, we have been innovating some of the most wonderful tours available.
Our main focus is, of course, on finding the important birds (especially the endemics and specials). Our trip lists are very important to us (we do encourage you to look at these and compare them with those of other companies). However, we understand that birding tours can be tiring, so we prefer to add a day or two and actually have folks enjoy the birding tour. This also gives us backup time, in case some birds don't cooperate as expected, and also allows time to stop for mammals and other interesting things along the way.
We also run a good number of Birding Photo Tours, which need a different approach to a typical birding tour – more space in the vehicles for camera gear, the correct tour pace to get photos, angling the vehicle correctly, and constantly thinking about lighting.
If you contact us, you'll find that we're very enthusiastic and highly efficient at e-mailing detailed information to you. It's our contagious enthusiasm for birding (and for the natural world as a whole) that spurs us on to give outstanding service
We take beginner, intermediate, and advanced birders on birding tours to many countries, which include Angola, Argentina, Australia, Austria, Bhutan, Bolivia, Botswana, Brazil, Bulgaria, Cameroon, Canada, Chile, China, Colombia, Comoros, Costa Rica, Cuba, Ecuador, Ethiopia, Finland, Fiji, France, Gabon, Ghana, Greece, Guatemala, Guyana, Hungary, Iceland, India, Indonesia, Israel, Jamaica, Japan, Kenya, Madagascar, Malawi, Malaysia, Mongolia, Morocco, Mozambique, Namibia, Nepal, New Caledonia, New Zealand, Panama, Papua New Guinea, Peru, Romania, Samoa, São Tomé and Príncipe, South Africa, Spain, Sri Lanka, Sweden, Taiwan, Tanzania, Thailand, Trinidad and Tobago, Turkey, the United Kingdom, the USA, Uganda, Vietnam, Zambia, and Zimbabwe, and we can arrange cruises to the Arctic and Antarctica!
We can run any of our itineraries any time by request. Send us your wish list and we'll design custom birding tours for you.
Local Community Bird Guide Relief Fund
$9,202 raised!
Of our $10,000 target!
Please read our blog to see how you can contribute to this fund!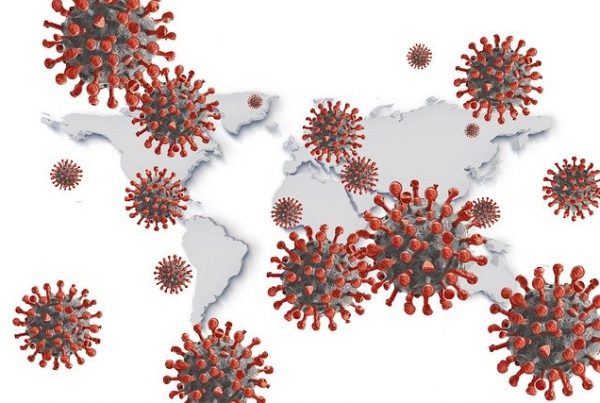 We are now starting to run socially distanced birding day trips in places such as Norfolk in England, Ohio (where our American office is based) and across South...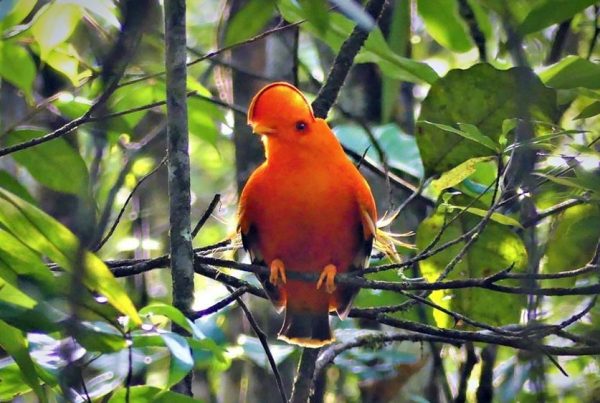 This was the first Neotropical 2020 Birding Ecotours trip, a shortened version of our set-departure Guyana trip. With only 10 days available we did our best to provide a great…
In September 2020 Andy Walker was birding in northern Sulawesi and visited some of the birding locations we enjoy on our annual set departure tours on the island. He got to watch this male Knobbed Hornbill, a huge bird endemic to Sulawesi, as it fed the female.
"We just returned from our trip to Thailand. It was wonderful. Thank you very much for arranging our tour with Andy Walker. He was the best guide we ever had. He is knowledgeable,easy going, hard working, and has all the qualities that people expect from a guide. We really enjoyed birding with him. We would be happy to go birding with him any time and would highly recommend him as a guide to any of our friends.
Thanks again for giving us the opportunity to have him as our guide."

Ahmad & Sue

Canada
"What do you most need in a guide and a tour company? Some would say trustworthy arrangements that yet stay flexible to the needs of the individual birder, some would say someone who can find you the target birds and others might say an all-rounder who combines birding knowledge, great communications skills and organisational ability. Birding Ecotours and its owner/operator Chris Lotz tick all the boxes! I've birded with Chris and travelled with the company and asked them to arrange tours for others, and Chris has come up trumps every time. I value my own integrity too much to give endorsements unless I have personal experience that truly warrants it. I recommend Chris Lotz and Birding Ecotours!"

Bo Beolens

www.fatbirder.com
"We had an absolutely wonderful weekend at Ezemvelo. Great company, good weather and Dylan. What a good guide that young man is!!! He certainly knows his birds, and tries very hard to make everyone happy. He really goes out of his way. He's such a gentleman, he's going to go far. By the way four adults and one Blue Crane chick were seen on the weekend. Also a Black Stork, which Dylan was so pleased to see, and a couple of Honey Buzzards"

Bev Carstens

Johannesburg, South Africa
"Our birding trip to Ethiopia was fantastic. The country is so rich in history and interesting people and customs. The birding was great! Needless to say Dominic is an expert birder. He is a warm and gracious person and we all really enjoyed his company. Our Ethiopian driver and guide, Tesfaw, was also very good. He was an experienced guide and driver. His contacts were good as were his day to day decisions. He kept our group on time and on schedule but was also flexible to our requests and needs.

We rate our trip excellent (A,10/10). Thank you for all your work in arranging the trip. We appreciate all your prompt correspondences. We certainly will be using Birding Ecotours in the future. We hope to meet you in person some day."

Laurie Beeson & Steve Jackson

USA
"I've just returned from our custom tour with Eduardo and I want to tell you – he is a jewel! Very knowledgeable, approachable, friendly and seems to enjoy birding and helping other birders find and appreciate the birds. His guiding, listening and decorum were beyond reproach. He could many times describe where the target bird was, rather than just pointing and scaring it away. A true gentleman and very helpful when I needed help or clarification.
It would be a pleasure to go again with him. He was able to find 26 lifers for me when I expected at the most 19. Now my world list total is 7466 and counting!"

Kay Goodhue

Washington - USA
READ ALL TESTIMONIALS