Press release, 10 July 2023
As human disturbance threatens to push the now tiny (only 542 currently) Scottish population of Western Capercaillie even closer to extinction, we at Birding Ecotours have agreed not to contribute to their decline. We have done this by agreeing not to look for this species on our UK birding tours (although we do still look for them on our Finland birding tours, where the birds are not under such pressure). This spring, birdwatchers, photographers, and wildlife guides were urged to not go looking for capercaillies in Scotland's Cairngorms National Park which is now home to 85% of the UK capercaillie population (all of which are within Scotland).
The UK capercaillie population has declined by a staggeringly alarming 51% in the last five years and is now at the lowest recorded level in the last 30 years. There are several fundamental issues facing the species in the UK, not least available habitat, predator management, and human disturbance.
The current predicted rate of population decline means that with no extra action, the UK capercaillie population is likely to be extinct within 20 – 30 years. So, there is no question that it is now time for us all to put capercaillie first. In that vein, we at Birding Ecotours responded immediately when contacted by the Cairngorms Capercaillie Project, which is led by the Cairngorms National Park Authority.
We are proud to have now joined the growing number of wildlife guiding companies in the UK that have signed up to become Lek It Be Champions. As a Lek It Be Champion, we will not go looking for capercaillies in the UK at any time of year. Human disturbance can stop capercaillies from breeding and cause unnecessary stress to the birds. Protected under UK law, it is also a criminal offence to disturb capercaillies whilst they are breeding.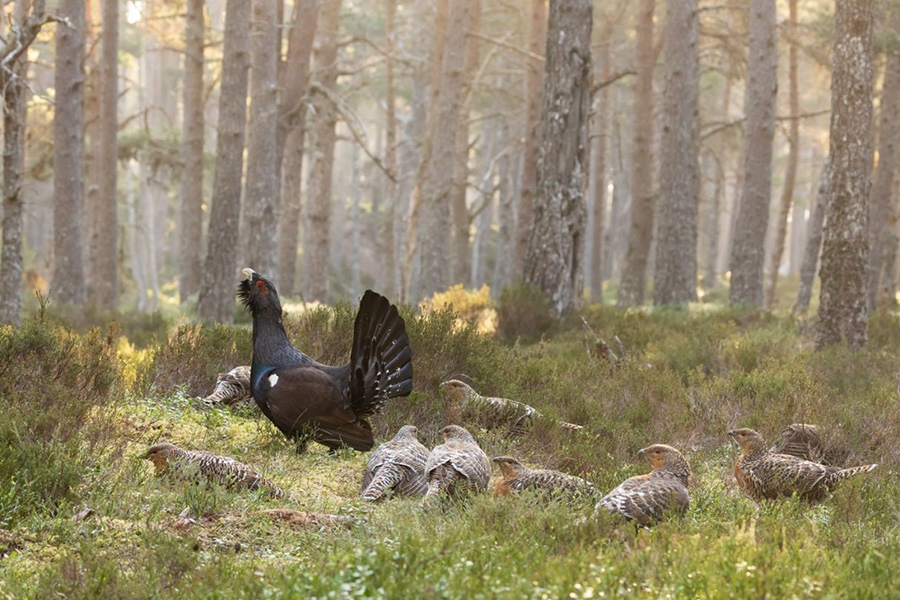 We avoid capercaillies on our UK birding tours, especially steering very clear of known leks (photo courtesy of the Cairngorms Capercaillie Project).
We want to celebrate capercaillies and inspire more commercial operators to not look for them in the UK, particularly when they are breeding from March to August. This initiative will only be truly effective if we all play our part, and with the UK capercaillie population at such a critically low level, the time is definitely now.
To find out more about capercaillie in the UK and the Cairngorms Capercaillie Project visit cairngormscapercaillie.scot.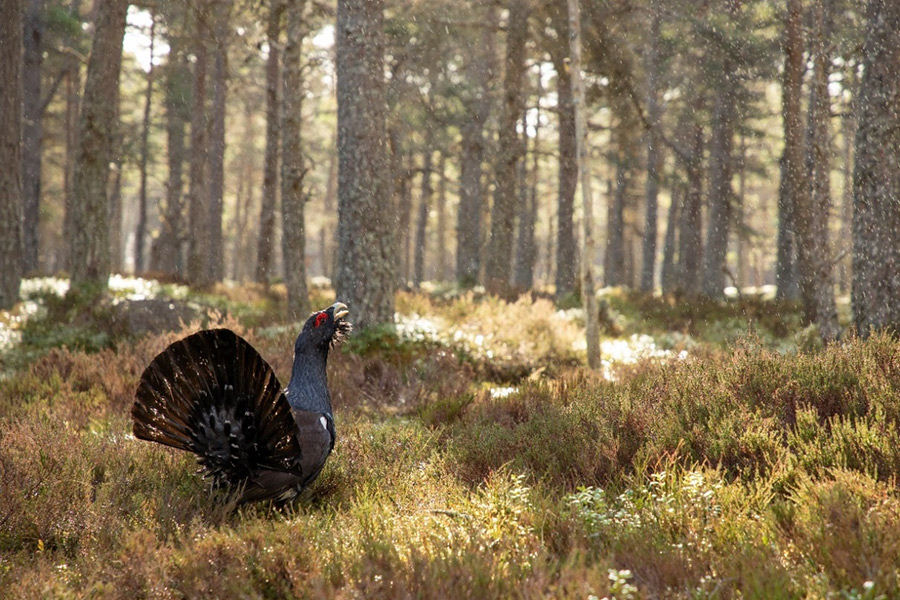 If we do stumble across a capercaillie in the beautiful Caledonian forests, we move away immediately and go birding elsewhere. Cock capercaillie photo courtesy of Cairngorms Capercaillie Project.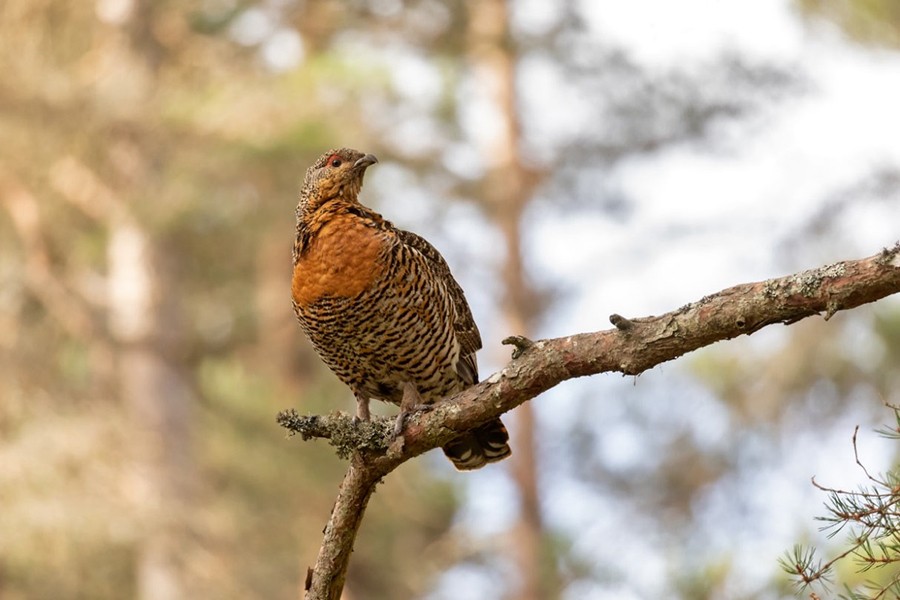 A cryptically plumaged hen capercaillie (photo courtesy of Cairngorms Capercaillie Project).
If you do want to see capercaillies away from Britain, there are still some options for you such as the following two bird tours:
Finland birdwatching tours for Western Capercaillie
Mongolia birding tours for Black-billed Capercaillie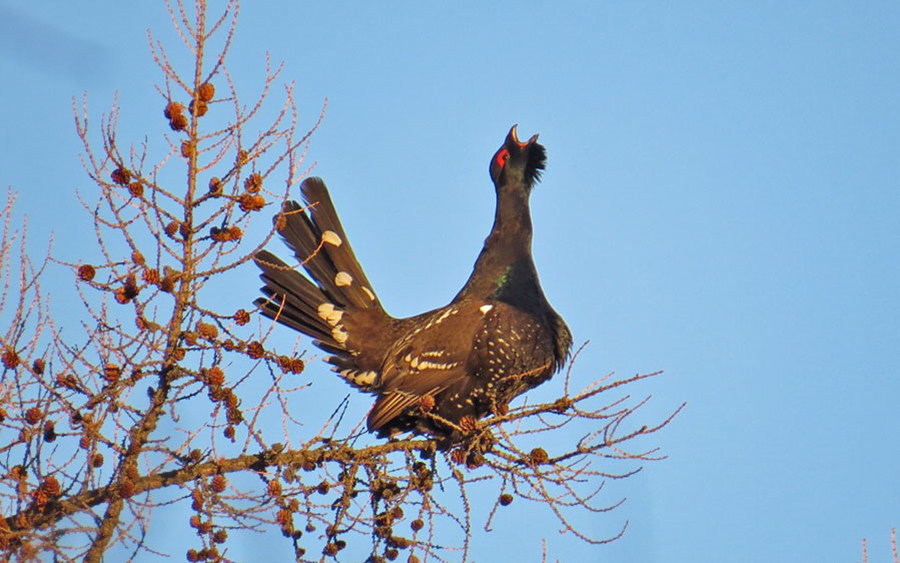 Black-billed Capercaillie can be seen in Gorkhi Terelj National Park (photo Natural Heritage Center of Mongolia).