Field guide review: Birds of Costa Rica by Dale Dyer and Steve N. G. Howell – Princeton University Press 2023
This field guide review was written by Chris Lotz on 25 June 2023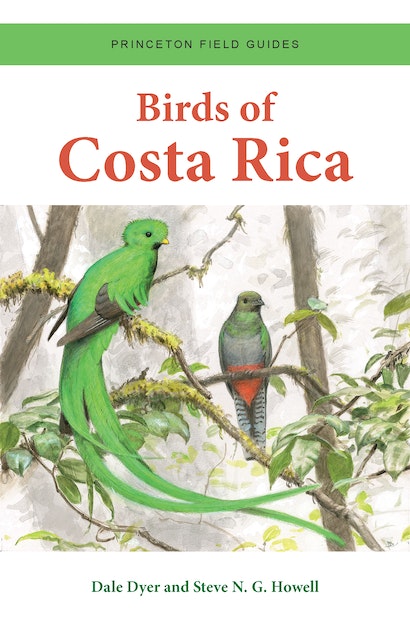 This is a good and brand new (May 2023) field guide but not necessarily superior to the older (2014) book by other authors that we also recommend for Costa Rica at our "recommended field guides blog". Which of the two books to take on your Costa Rica birding tour will ultimately depend on personal preference, as neither of them stand out as undeniably superior from any major objective point of view. The new book that I am reviewing now, is indeed heavier and a little larger than the 2014 field guide, and what I like about the 2014 book is indeed its compact size. Unfortunately, the pictures (including the cover painting of one of the world's most spectacular bird species, Resplendent Quetzal) of this new book are a little washed out. The only advantage of this is that when you see these species in the field you'll be bowled over as indeed in reality they are far more dazzling. Please note that I am not criticizing the illustrations, as they are nevertheless beautiful, and accurate, just slightly washed out and less bright than in reality. There are also some really useful (as identification tools) supplementary illustrations such as of the undertails of Myiarchus flycatchers on Page 320.
These authors are "splitters" and have elevated a lot of what were previously considered "subspecies" to full species, that no major world lists recognize yet as such. I think that most birders will appreciate this "pioneering" approach, along with the common name suggestions for their new species. It's a controversial field though as per my major world lists blog linked to above.
All in all, this is a very good field guide, typical of most modern bird field guides: a good layout, accurate illustrations, useful text and quite accurate distribution maps, plus the usual introductory sections such as photos and descriptions of the different bird habitats in Costa Rica.