As a keen photographer and specialist guide I am often asked advice on photography, cameras, and lenses, and get to see what visitors, from novice to professional photographers, arrive with. Common questions often include "Should I buy Canon or Nikon?" and "What is the best camera these days?" These are challenging  and very broad questions to answer, and the answers actually depend on a number of factors such as budget, what you intend photographing, any existing lenses you may have (if any), and how much gear you are prepared to lug around with you.
If we go back to basics and the beginning, the word photography means 'writing with light'. Modern photography is still in essence the process of capturing light, using and balancing an intricate mix of shutter speed with apertures and ISOs (light sensitivity on the image sensor) on varied subjects, freezing moments in time.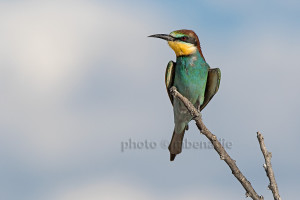 Forget that shooting with a specific brand gives you a certain edge.  Canon and Nikon have battled for dominance over the photographic industry for years, peaking at different times – healthy competition that has ultimately been good for consumers. Other rivals such as Sony, Tamron, and Sigma have also grown in leaps and bounds in product offering. No manufacturer is good at everything, though, so which brand you use ultimately depends on what you would like to achieve with your photography. Also, once you have committed to a brand it is best to just stick with it and focus more on the art of photography itself. Sometimes Nikon may be better, sometimes Canon will dominate. That's life.
Many of the world's top photographers fuss less about which brand they use and focus more on the art of photography and getting the shots.
Now, back to the crux of this article – namely what camera do I buy? You have to decide a few things before ordering that camera online or visiting your local camera store. Think about what genre of photography you are into and how often you would use the camera. For those candid holiday shots, there are a range of compact models that easily fit into your pocket. If you would like to try your hand at wildlife and bird photography and see if you like it before going any further, try one of the larger "intermediate" or "bridge" type cameras that offer plenty zoom without interchangeable lenses. Perhaps a note also needs to be made here of the newer generation mirrorless technology cameras, which are producing awesome results in an affordable, compact package.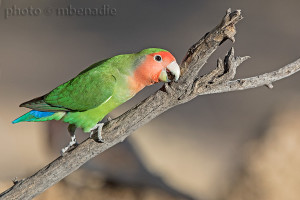 If you are thinking of going with a digital SLR (camera with mirror and prism system), I should mention that it can be a frustrating (and expensive) ride, but much more rewarding in the end. SLR cameras allow you to take full control over all aspects of photography with almost endless creative freedom. Their larger image sensors offer a broader dynamic range, colour tone, saturation, contrast, and exposure levels, and much less 'noise' in dimly-lit situations. They offer one or other RAW capture mode (like CR2 or NEF files), which is perfectly suited to image editing with the likes of Adobe Photoshop and Lightroom. SLR cameras offer you a wide range of lenses to choose from, each suited to a specific task.
An SLR is what you want if you are fanatical about photography. Learn and understand the technical parameters of your camera until they are second nature. Apply the technical opportunities to get the best out of what photography is all about – namely composition, expression, and the art of 'smoke and mirrors'. Study the work of photographers you admire, and read as much about the subject as you can.
You are the artist capturing specific moments in time. The camera is simply the tool to achieve that. Identify your needs, and choose photographic equipment accordingly. Lenses allowing one to shoot at lower apertures obviously cost more, as do camera bodies capable of shooting at 'cleaner' higher ISOs.
Ideal Photography Setup for Birders on the Go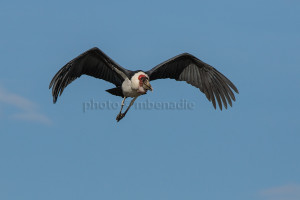 When it comes to bird photography, one is currently spoilt for choice whether one shoots with either Nikon or Canon, with third-party manufacturers such as Tamron and Sigma also coming to the party. So, what to buy for your birding photo tours?
(you can find a wonderful variety of photographic tours at Tours by Style.
For keen birders, photography of species recorded is often secondary. This is particularly the case when on a birding tour to a new destination with a larger group. Birders would often like to see a new species well first and, once satisfied, will then try to photograph the species. In this regard, mobility is key consideration in selecting photographic gear, and luckily there are many (relatively cost-effective) options out there.
On the Nikon side, the D7200 has just been released. This is a 24MP crop-sensor body that is relatively small at a great price – six frames per second, decent buffer and build quality, dual SD cards, and great noise handling at higher ISOs. The 51-point focus system has also been improved over the D7100.
For Canon shooters, the 7D MKII has also recently (late 2014) seen the light of day and boasts an enviable spec sheet: 10 frames per second, 20MP crop sensor, full weather sealing, and insatiable buffer. The best of all is that all this comes at a very good price and the camera body is still quite compact.
A versatile zoom lens is often the best option when one wants to remain mobile, and most of the top manufacturers have also updated their offerings in this regard over the past few years. Depending on your body choice there is the Nikon AF-S NIKKOR 80-400mm f/4.5-5.6G ED VR Lens and the Canon EF 100-400mm f/4.5-5.6L IS II USM Lens. Both are new releases and much improved over the outgoing models. The upgrades to both these lenses have been significant enough to warrant choosing them over the lenses they replace. Also available in various mount choices is the Tamron SP 150-600mm f/5-6.3 Di VC USD Lens, which has been receiving rave reviews and is a compelling choice for bird photographers on a tighter budget. Sigma have also upped their game recently with the release of the Sport and Contemporary versions of the Sigma 150-600mm f/5-6.3 DG OS HSM Lens, the Sport version being heavier, weather-sealed, and pricier of course.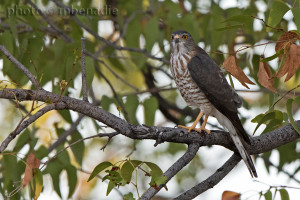 -Martin Benadie-