Birding in the Northern Territory offers a huge range of possibilities. In the south there is Alice Springs – but that area is discussed in the Central and South Australia blog post, which is coming soon…. This blog post focusses on the incredible birdlife of 'The Top End' (i.e. the north). As characterized by the other Australian birding areas the territory capital, Darwin, not only serves as an easy entry- and exit point but also gives some excellent birdwatching and bird photography options of some great and much-sought species.
It is worth spending some time in Darwin itself, where visits to urban parks, gardens, and mangrove spots can yield many targets. Birding at East Point, the George Brown Darwin Botanic Gardens, and Holmes Jungle can yield quality birds such as Rainbow Pitta, Chestnut Rail, Barking Owl, Rufous Owl, Northern Rosella, White-breasted Whistler, Mangrove Golden Whistler, Red-collared Lorikeet, Arafura Shrikethrush (a recent split), Canary White-eye, Mangrove Fantail, Yellow Chat, and White-gaped Honeyeater, to name just a few.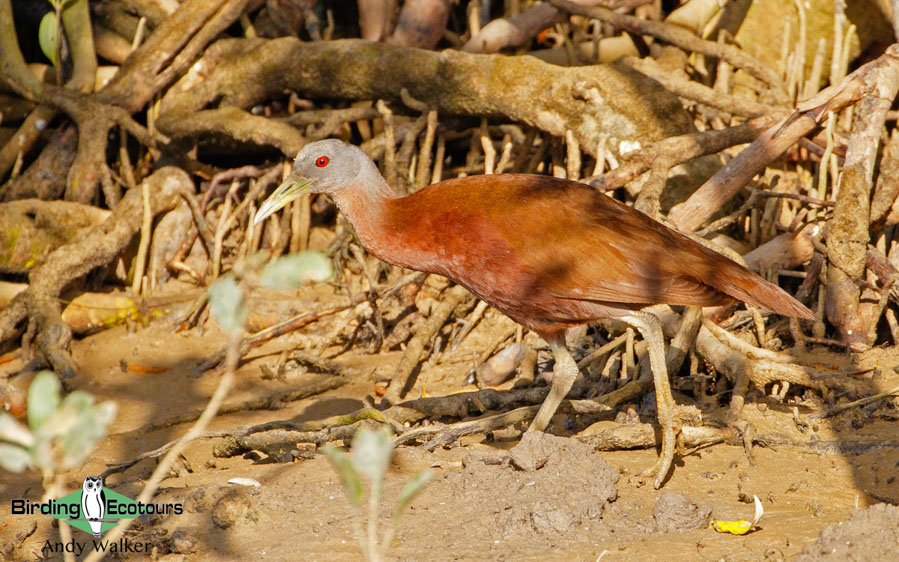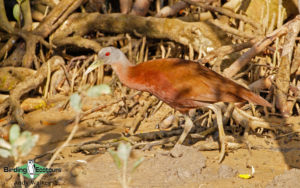 Chestnut Rail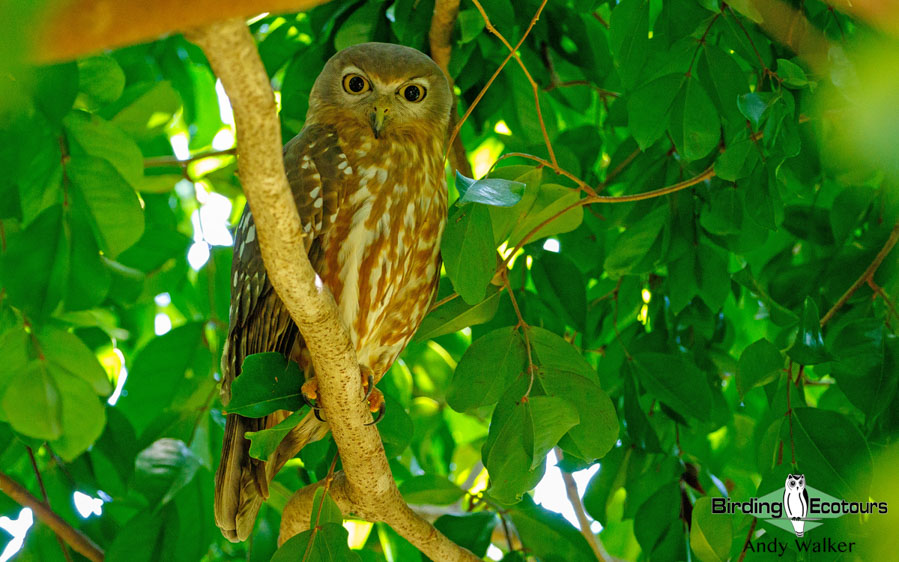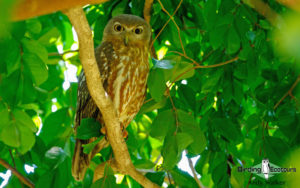 Barking Owl
Once having your fill of birds within easy reach of the city it's easy to spread out a little further to sites such as Howard Springs, Fogg Dam, Adelaide River, and Mary River along the way to the unparalleled Kakadu National Park. Not only does Kakadu hold some first-class birding, it is also a stunningly beautiful place steeped in ancient traditional cultural use, including some spectacular art work (itself worth a visit in its own right), and is designated as a World Heritage Site. The top avian targets here include Red Goshawk, Chestnut-quilled Rock Pigeon, Sandstone Shrikethrush, Black-banded Fruit Dove, White-throated Grasswren, Partridge Pigeon, White-lined Honeyeater, Silver-backed Butcherbird, Arafura Fantail, Buff-sided Robin, Great Bowerbird, Paperbark Flycatcher, Black-tailed Treecreeper, and more. Here too are huge crocodiles; be careful where you go for a swim!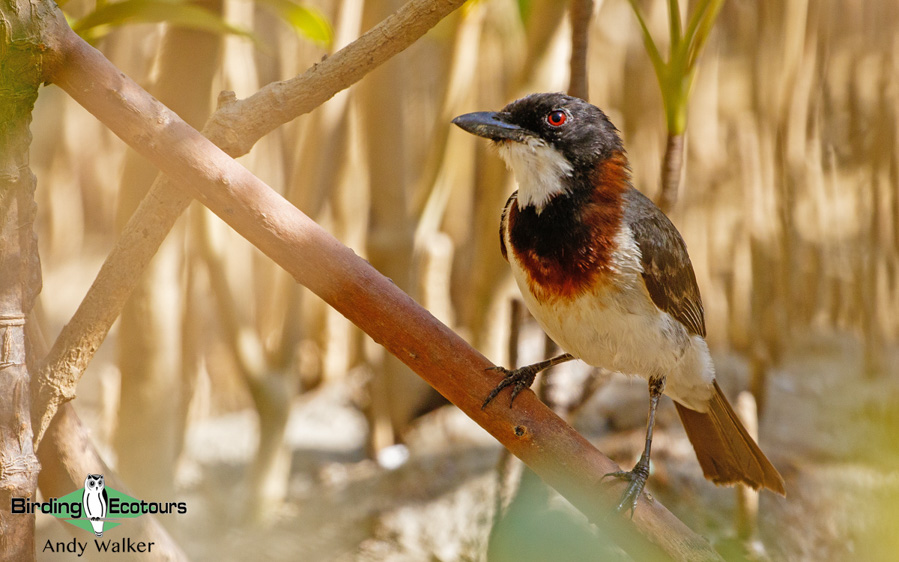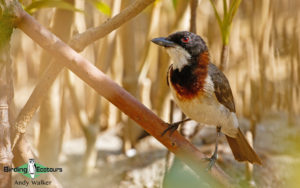 White-breasted Whistler
Kakadu National Park holds some incredible specials, as outlined above; however, the rivers, waterholes, and huge lakes also attract thousands of wetland birds, and the sights and sounds can be mesmerizing – Black-necked Stork, Brolga, Pied Heron, and Wandering Whistling Ducks abound, with scarcer species including Little Kingfisher, Great-billed Heron, and Black Bittern all present. These areas also host numerous raptors such as Wedge-tailed Eagle, Black-breasted Buzzard, and White-bellied Sea Eagle.
South of Kakadu near the town of Katherine another set of potential specials await, and these include some of Australia's most highly prized species – Gouldian Finch, Hooded Parrot, Cockatiel, Budgerigar, Masked Finch, Crimson Finch, Long-tailed Finch, and others.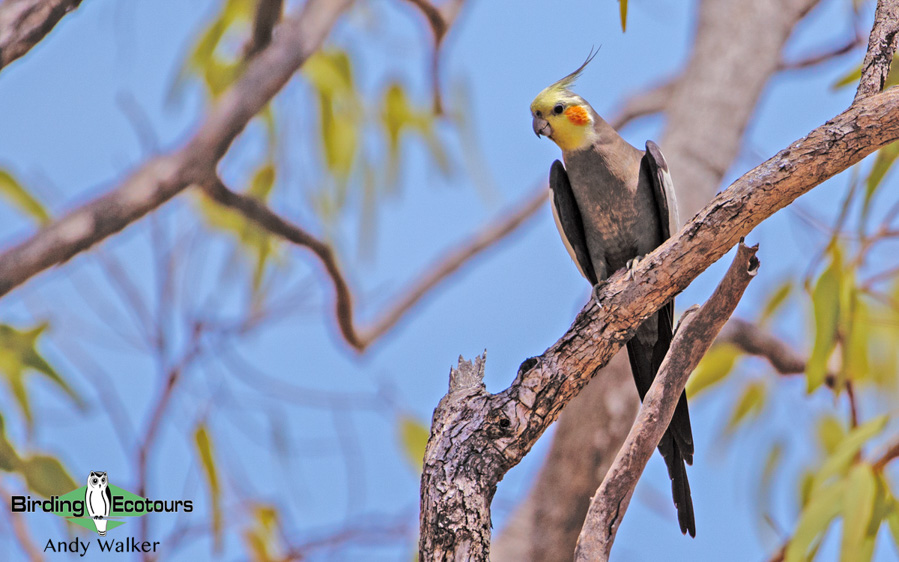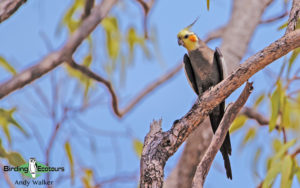 Cockatiel
Our Northern Territory Australia birdwatching tour, viewable here, visits the places outlined above and more. We are certain that anyone choosing this tour will get a real Australian Outback experience packed full of great birds and wildlife, fantastic scenery, and a good dose of cultural exposure.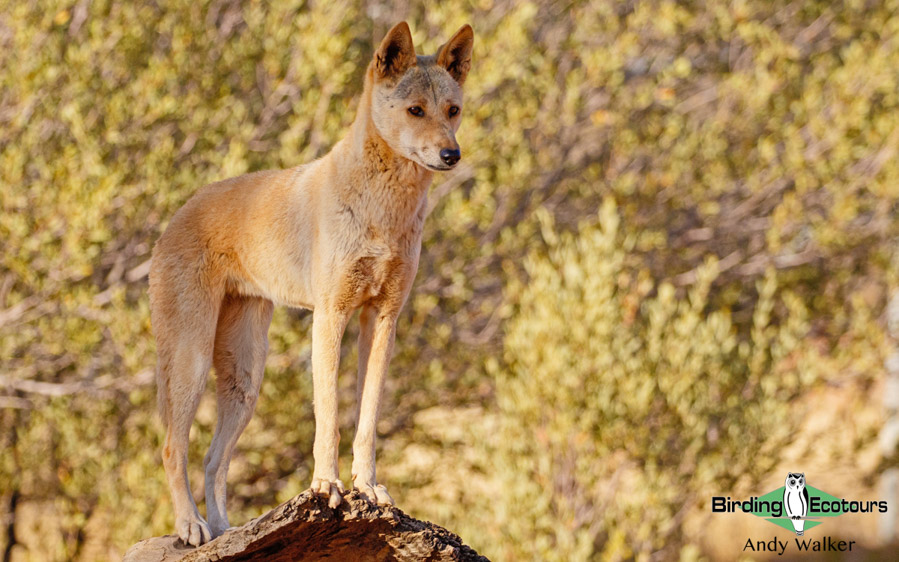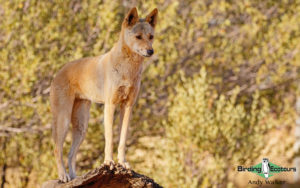 Dingo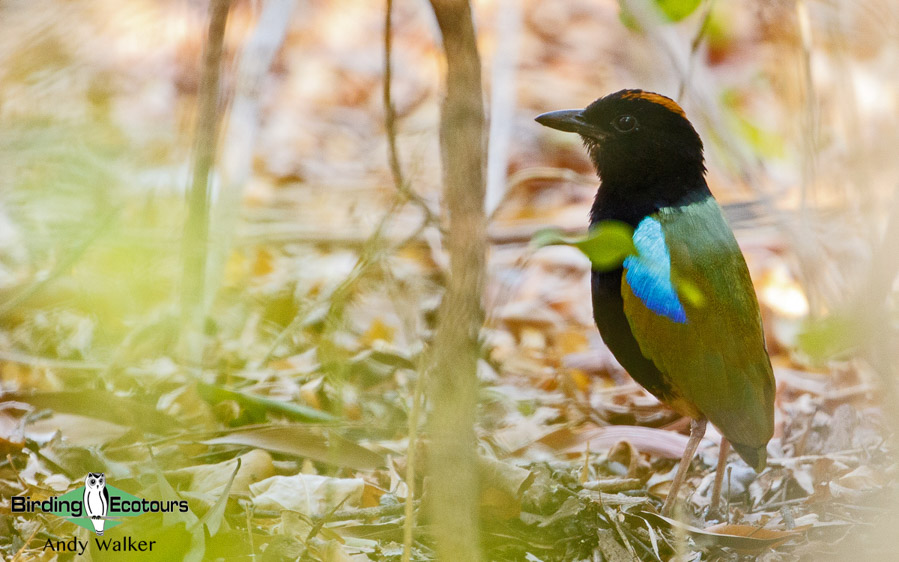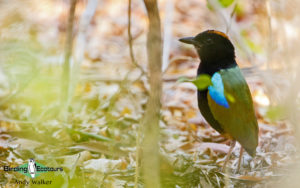 Rainbow Pitta