Introduction:
This is a frequently asked question. Australia is a large place (about the same size as the United States of America, or Europe), and this continent-country stretches from the tropics to cool temperate regions. The country has been shaped over millions of years by natural forces and is a land of severe extremes, with droughts, floods, and fires all shaping the landscapes and habitats present. In line with this the native wildlife has had to adapt to survive here, hence there is a high degree of endemism.
Over 900 bird species are on the national list, with many of these being endemic families or endemic species (over 300 endemic birds, lots of others just shared with New Guinea or Indonesia). There are lots of options for a visiting birdwatcher. Think of the likes of magnificent birds such as Southern Cassowary, Emu, Plains-wanderer, Wandering Albatross, Little Penguin, Golden Bowerbird, Regent Bowerbird, Paradise Riflebird, Buff-breasted Paradise Kingfisher, Major Mitchell's Cockatoo, Orange-bellied Parrot, Malleefowl, Rainbow Pitta, Noisy Scrubbird, Gouldian Finch, and Superb Lyrebird for starters, along with numerous parrots, shorebirds, honeyeaters, finches, and gorgeous fairywrens to throw into the mix too.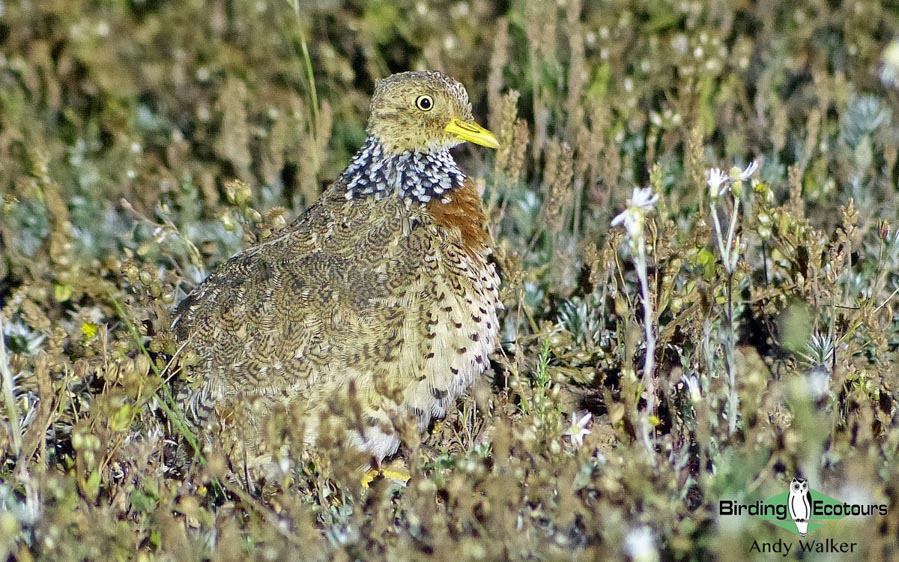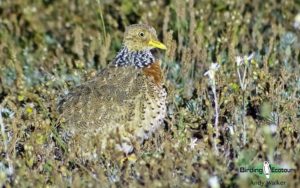 Plains-wanderer
There are also a huge number of endemic and highly sought animals on offer across the country, such as Koala, Platypus, Short-beaked Echidna, Numbat, Bilby, Tasmanian Devil, and numerous kangaroos and wallabies (Red Kangaroos are huge!), along with whales, dolphins, turtles, wombats, flying foxes, gliders, and possums.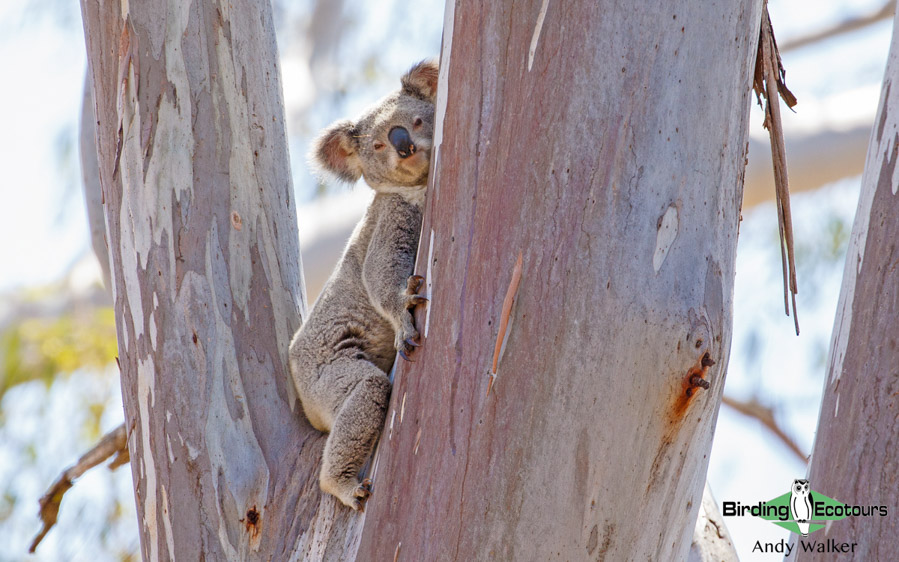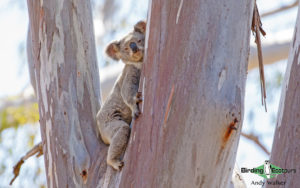 Koala
Due to the huge size of the country different areas are 'better' at different times of the year due to species' breeding cycles, migration, and weather, and these areas also offer vastly different landscapes and habitats to explore.
Most visiting birders will likely have time for a two-to-four-week trip to Australia, and so planning where and when to go is of paramount importance to get the most out of the trip.
One simple way to think about birdwatching in Australia would be to split the country into different sections, such as Eastern Australia, Western Australia, Northern Australia, South and Central Australia, Tasmania, Offshore (pelagic birding), and Offshore Australia (territories).
This easy way of splitting up the country also works in that these areas are generally quite different climatically and also in terms of habitats and species available. They also have the added bonus of having large cities and airports present, so making arrival and departure relatively straightforward.
In these short following blog posts we will suggest a couple of options for covering the country to help you decide which area will be better for you, though this is no easy task, as each area offers very different (and always excellent) birdwatching.
Many of these areas also offer excellent and varied photographic opportunities, so anyone interested in a birding photo tour in Australia should find the following information useful.
We have many group tour options covering a wide variety of places in this incredibly diverse country, so take a look here at what we have on offer and check out the next few posts to get some further ideas. Of course, we can also offer customized trips if you have a particular species or family, etc., in mind.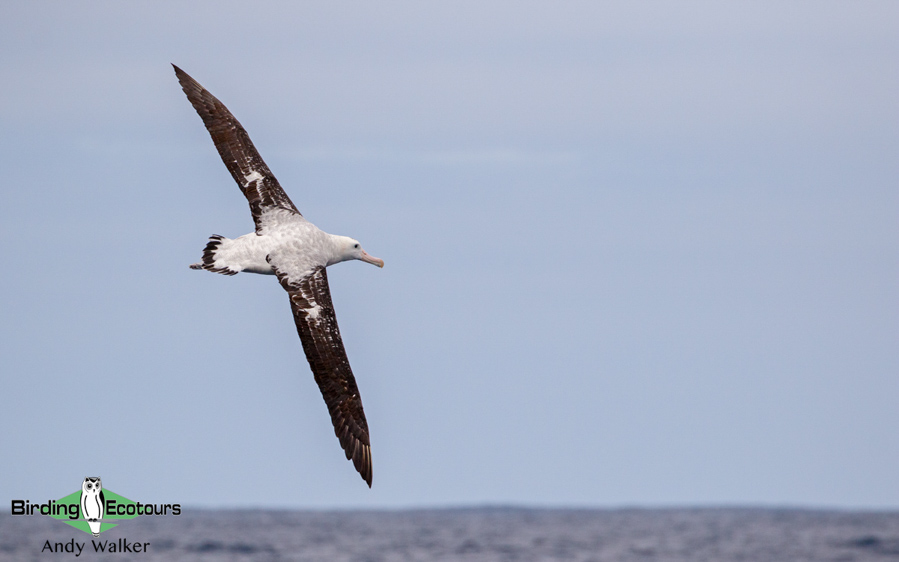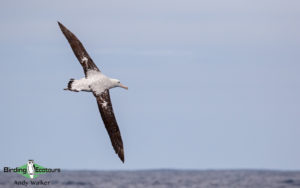 Antipodean Albatross