Africa's best-kept birding secret: the endemic-rich woodlands of South-central Africa
With a special emphasis on birding Zambia and Malawi
I always find it extremely surprising that Zambia and Malawi are not bombarded by birders. I guess these countries are just not well-marketed, charismatic and popular countries for birding tours, compared to Kenya, Tanzania, Uganda, South Africa, or Namibia. But this is most certainly not because they're inferior in any way compared to the more popular countries! Malawi and Zambia are both super-incredible for advanced and novice birders alike, hosting huge species numbers as well as loads of regional (if not country) endemics. Here at Birding Ecotours we usually find that it is 7,000-listers who suddenly realize they have stacks of potential life-birds available in these countries, and thus ask us about these destinations. However, both countries are teaming with staggeringly large numbers of amazing birds that can delight beginner and experienced birders alike.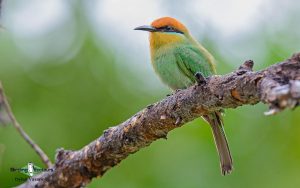 The dainty little Böhm's Bee-eater is restricted to South-central Africa, a region inexplicably ignored by so many birders.
The company runs several different types of Malawi and Zambia trips. We highly recommend the South-central African (Malawi/Zambia combo) tour (Birding Tour Zambia and Malawi) for a host of regional south-central African endemics best found on Zambian birding trips – locating them in the DRC, Angola, Mozambique, or Zimbabwe is often considered undesirable, leaving Zambia as the safest and easiest place to find them. And adding Malawi as part of the combo then augments the count of regional specials: a very good suite of additional species restricted to mountains of south-east Africa is best sought in this amazing country. We also find the few single-country endemics such as Chaplin's Barbet, Black-cheeked Lovebird, and others, although the main focus of the combo tour is to find the much larger number of range-restricted birds most easily and safely sought in this duo of countries. The annotated list below analyzes exactly why, and expresses the situation better than words can. Basically, although neither Zambia nor Malawi have stacks of their own country endemics, they most certainly do have loads of regional endemics that you won't see in South, East, or West Africa. This is why any serious birder needs to visit the vast tracts of south-central Africa – Zambia being the most convenient country to find the greatest number of them in, with Malawi adding a very large number of mountain forest endemics that neither get as far north as Kenya nor as far south as South Africa.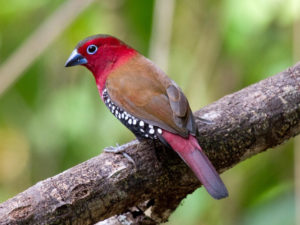 Red-throated Twinspot (photos by John Caddick) is common in Malawi and Zambia, but Lesser Seedcracker is a more localized seedeater, more easily found in these countries than elsewhere, and is one of many species best sought there.
These countries are not only teaming with birds, but also with loads of big animals, amazing sights, and everything else that makes Africa such a brilliant continent to travel in. Zambia is full of seemingly unending tracts of wonderful unspoilt woodland, has some of Africa's greatest game parks (such as South Luangwa), and is all in all just a wonderful country to visit. And Malawi is one of Africa's most scenically beautiful countries, with the massive Lake Malawi and stunningly impressive mountains.
Miombo woodland endemics are a real feature of both countries, and the annotated list shows these, along with other birds that are best sought in Zambia/Malawi (such as the greater Congolese species).
For those birders and general wildlife enthusiasts who's aim is not world listing, you'll also have a brilliant time on the Zambia/Malawi combo tour, as it traverses some of Africa's most spectacular and wildlife-rich regions of this vast continent. However, of equal or perhaps even greater interest to you might be one of the other Zambian or Malawian tours, such as the Shoebill tour or the Pitta and mammals tour. Some of the birding trips that Birding Ecotours runs to these destinations are shown at Birding Tours Zambia and at Birding Tours Malawi but we also often have other tours to these regions happening, so please do get in touch with us here – these countries are on our main office's doorstep. So, needless to say, we arrange a lot there. We also recommend Mozambique, Zimbabwe, and some of the south-central African countries shown at Birding Tours Zimbabwe, but the list associated with this blog below does show how Zambia stands out. That is why I call it Africa's best-kept secret, but a combination with Malawi makes it even more desirable to starting and highly experienced birders alike.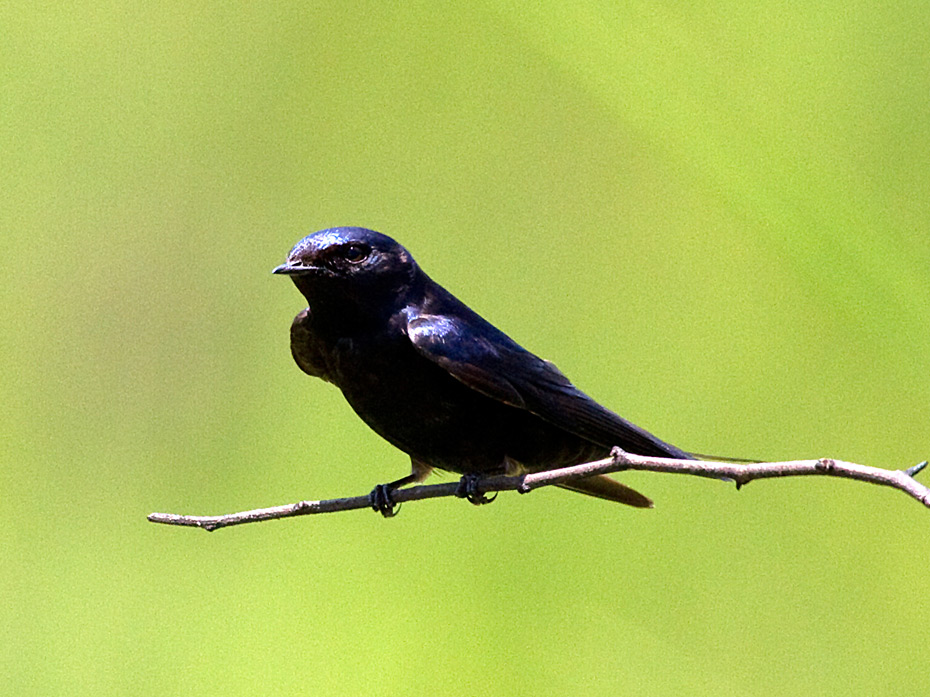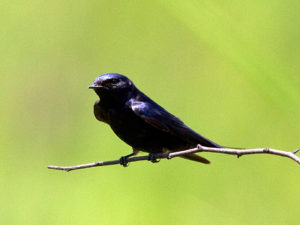 Blue Swallow (photo by John Caddick) breeds in pristine upland grassland of Malawi and adjacent Zambia.
Follow this link for South-central African and Miombo woodland endemics-List of birds most easily seen