Review written by Chris Lotz on 3 April 2022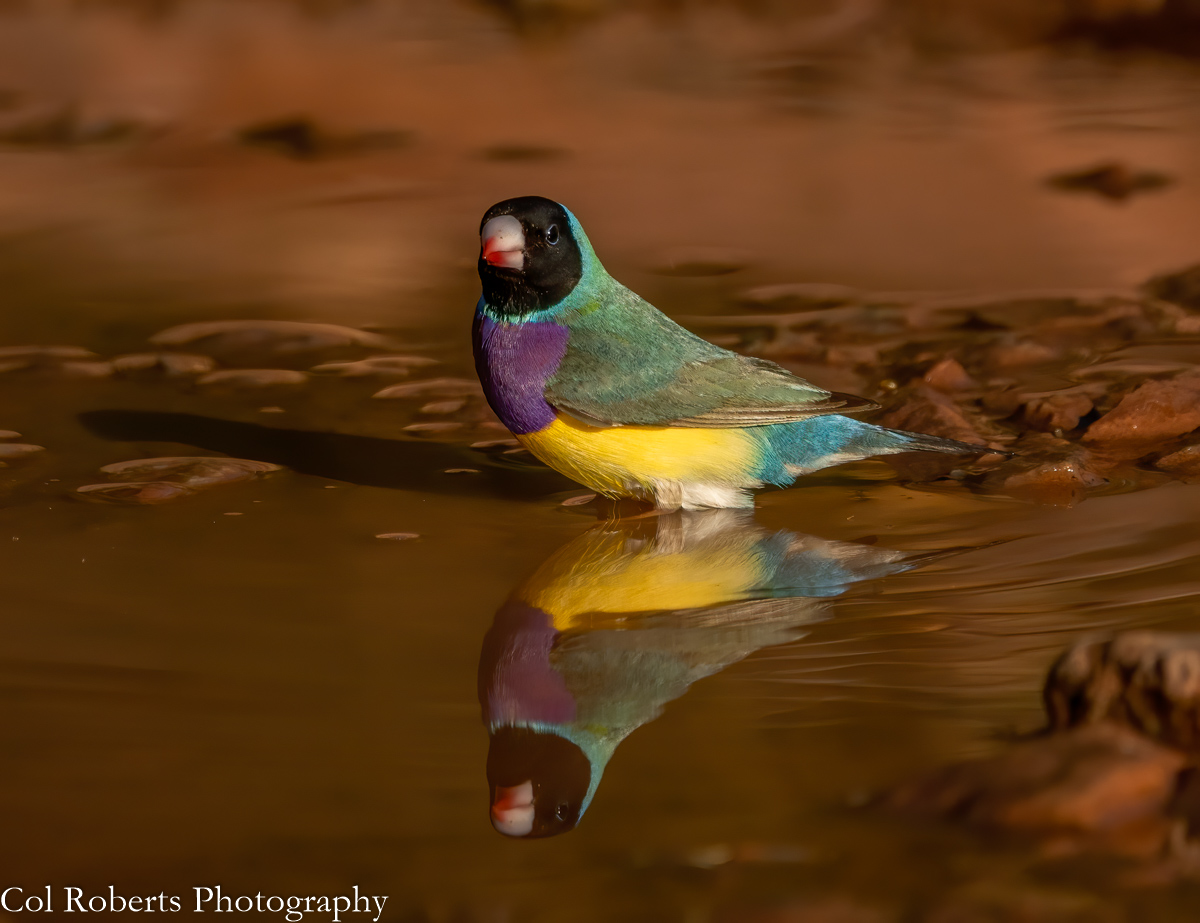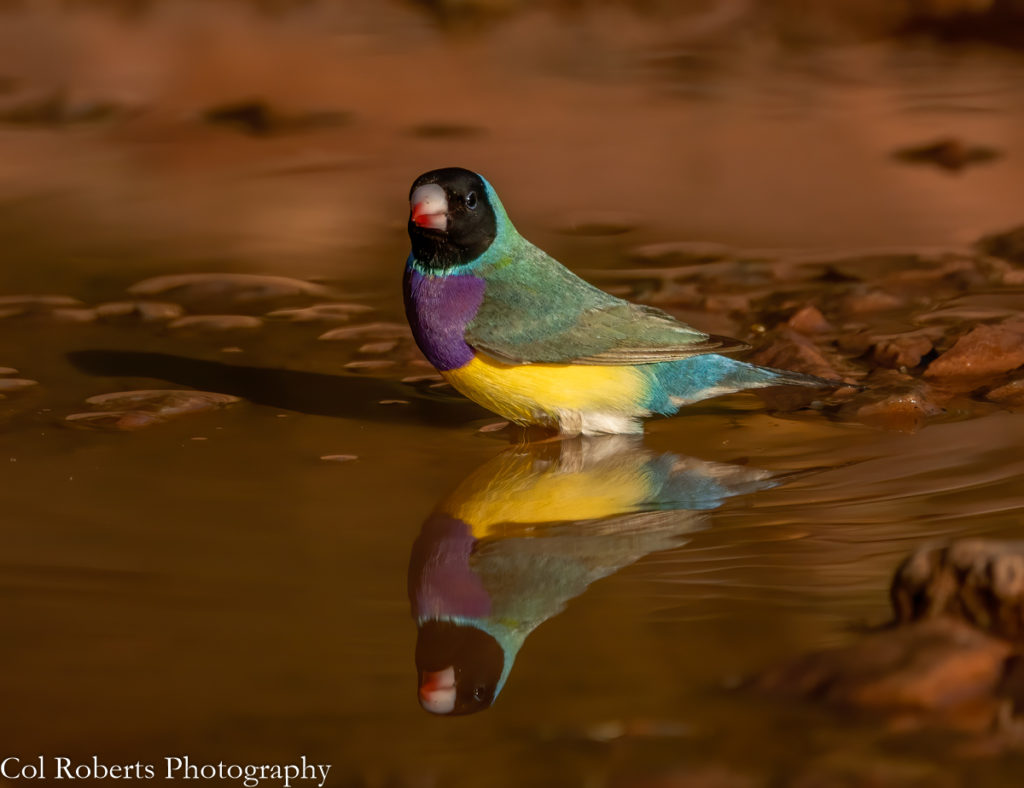 A black-headed morph Gouldian Finch
This wonderful coffee table book gives the reader a spectacular photographic tour of the life of this dazzling-colored finch species, along with awe-inspiring habitat photos that will make you want to immediately get on a plane and head for Australia. It's definitely a great book though for anyone who may not make it to the remote parts of Australia inhabited by this beautiful finch, as it will at least allow you to live vicariously through the author/photographer. Indeed, this book provides the easy way of enjoying the spectacular landscapes of Kimberley and other parts of northern Australia in the introductory "habitat" section, and of this colorful bird in the next sections namely "portraits", "groups", "drinking", "feeding", "nesting" and "flight". The very difficult part has already been done by the author, Col Roberts, who has literally spent thousands of hours on fieldwork, sometimes with weeks of consecutive 3 am starts to hike long distances over difficult terrain alone, to be rewarded with the golden first morning light and to be at the remote waterholes pre-sunrise when the birds are there. Use of Google Earth and drones to help find sites Gouldian Finches would be drinking at, proved highly successful but did not stop the need for long pre-dawn treks and huge amounts of patience to capture images of this species that really tell a story, a literally beautiful story told by presentation of spectacular images.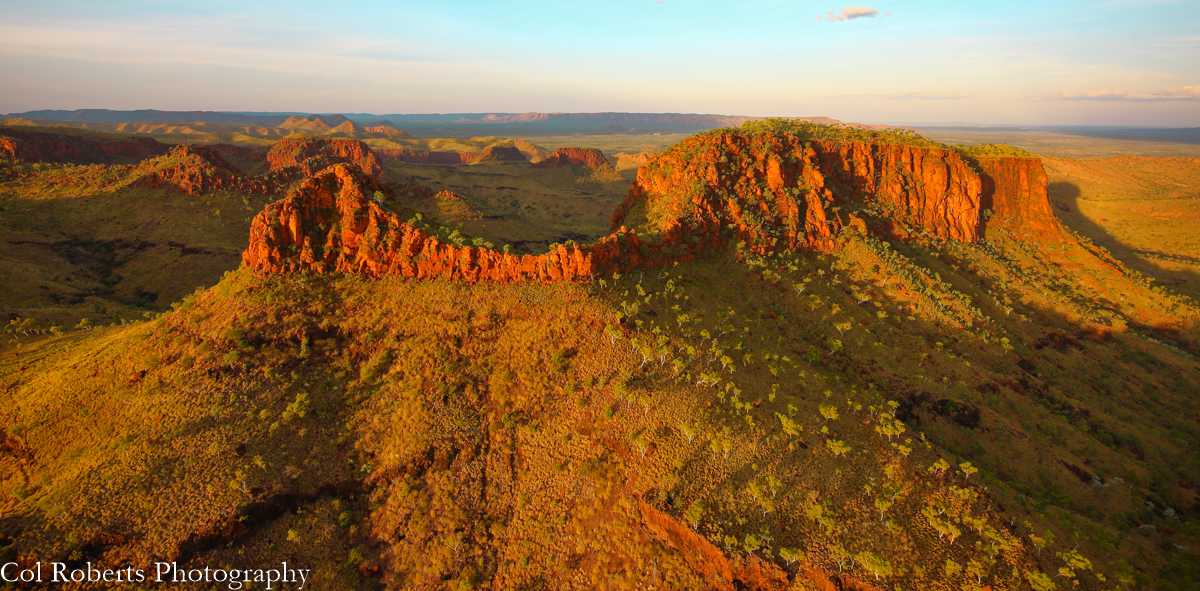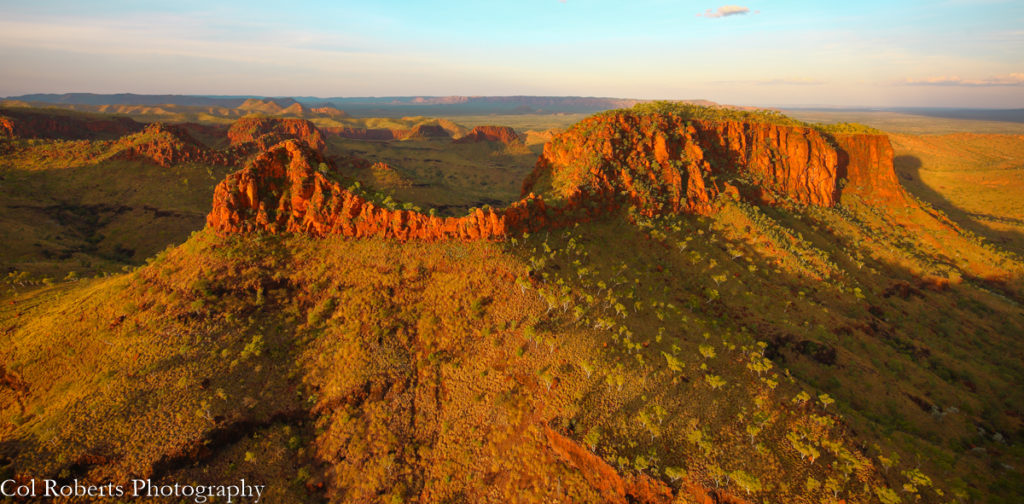 Gouldian Finch country, the Ragged Ranges
The author deliberately keeps text to a minimum to allow his photos to tell the story, but the small amounts of text with each photo are also (like the images themselves), captivating. Just one example is "I love the way this male red-headed Gouldian uses a dead Spear Grass stem as a base to then fully extend itself out to reach a Cockatoo Grass seed head". I can spend minutes studying each photo, but the commentary is appealing too, for a number of reasons. For example, the love the author has for these birds comes through. And, one can learn from the vast knowledge the author has gained about all the details of this species, such as its preferred foods, feeding places and times, breeding behavior and so forth. I learned a lot by reading the text; Col often compares published knowledge about the bird with new information only his vast field experience can really provide.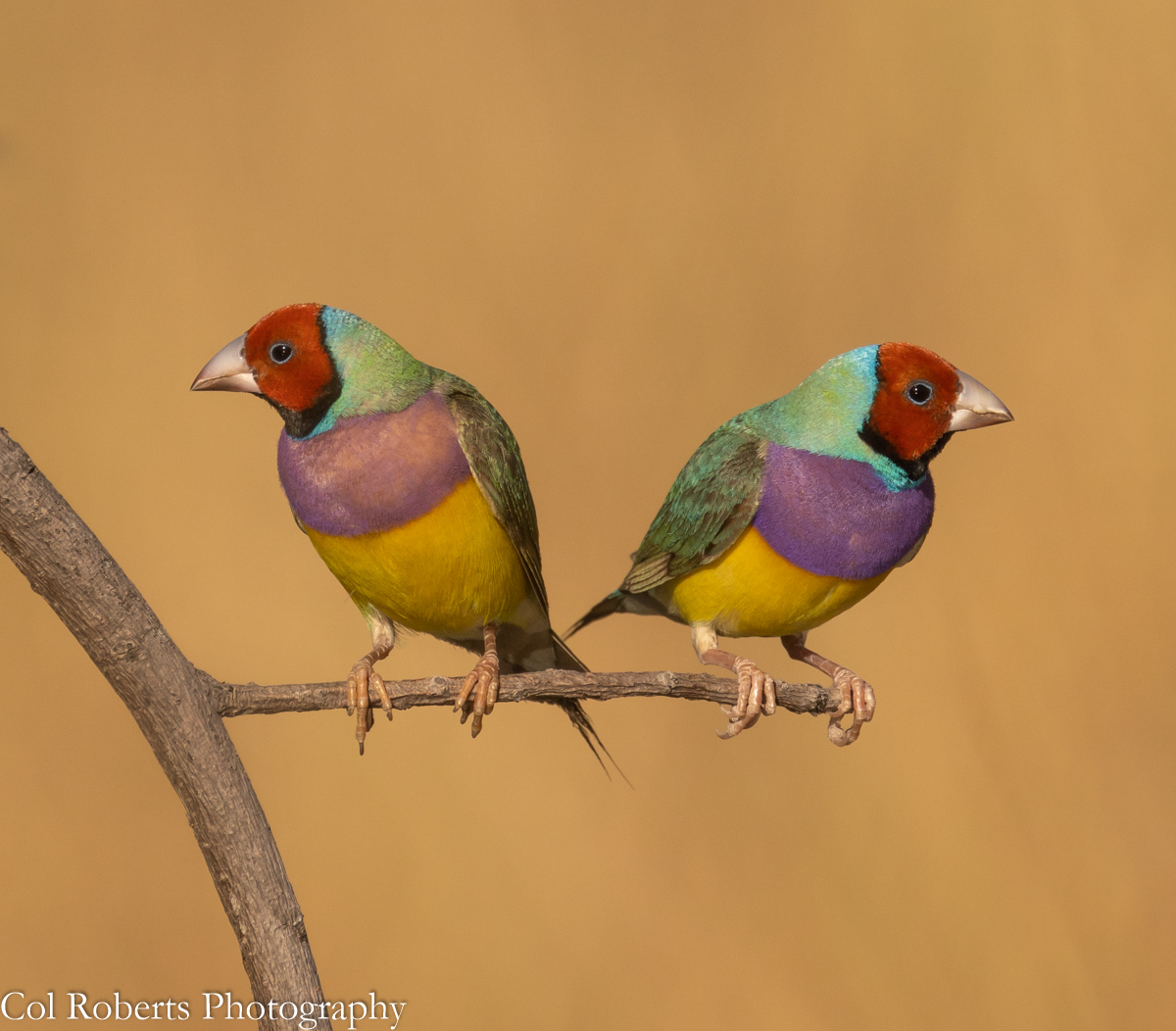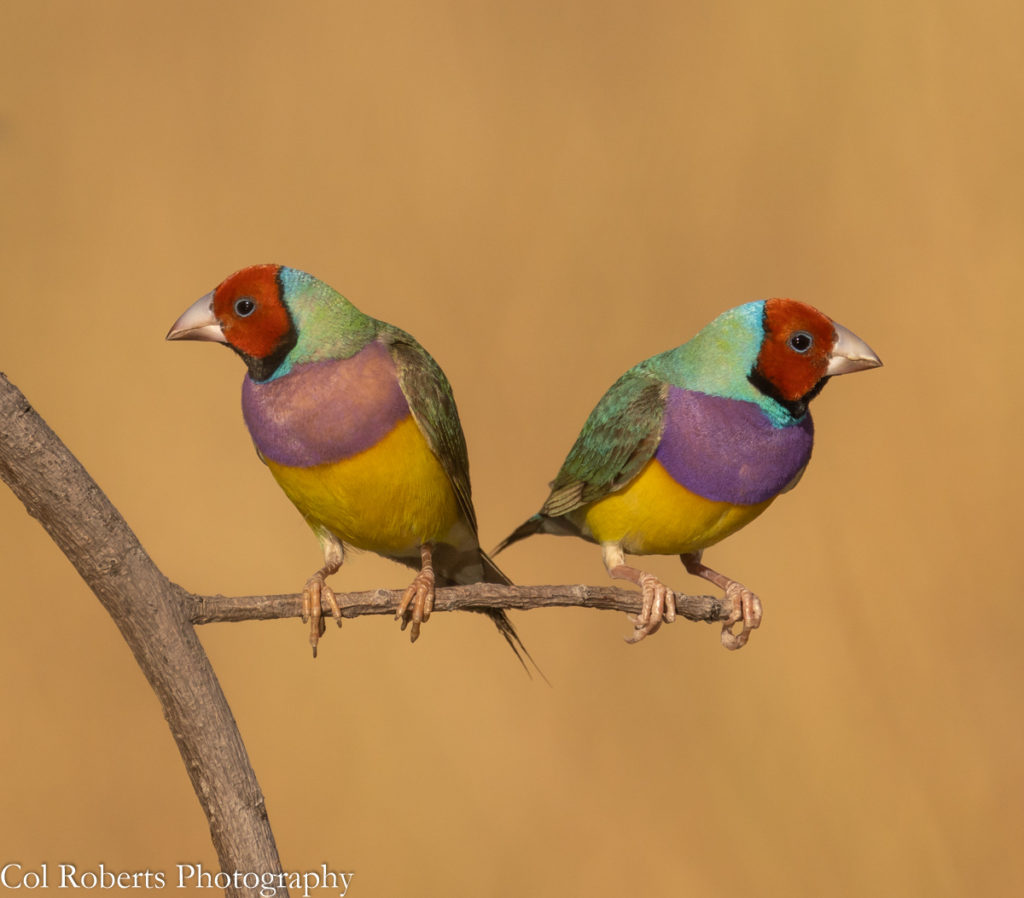 Countless hours of patient persistence sets the stage for the occasional "lucky" symmetrical image
There are just so many amazing photos and it is tough to pick a favorite. One of my best ones though is a mixed flock of flying Gouldian Finches and Budgerigars. Another is to see an otherwise immaculately plumaged Gouldian Finch with some small mud spots on its flanks. Mirrored reflections, water droplets falling from bills, facial expressions of these massive-billed finches biting into food, two males fighting while airborne below a nest, and so many other pictures, are also top contenders. My mind boggles when trying to figure out how many photos Col must have taken in preparation for this book, and how many hours he must have spent going through all of them to pick the ones for this book.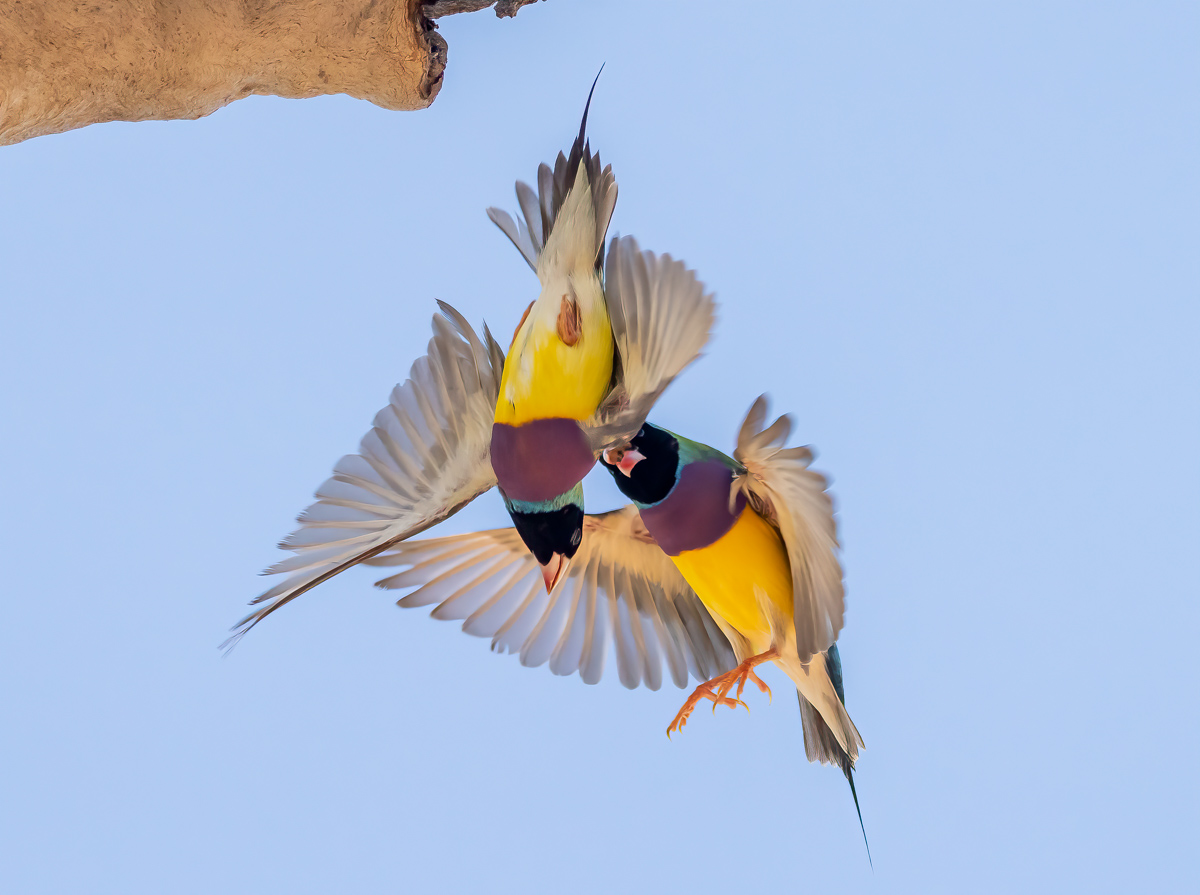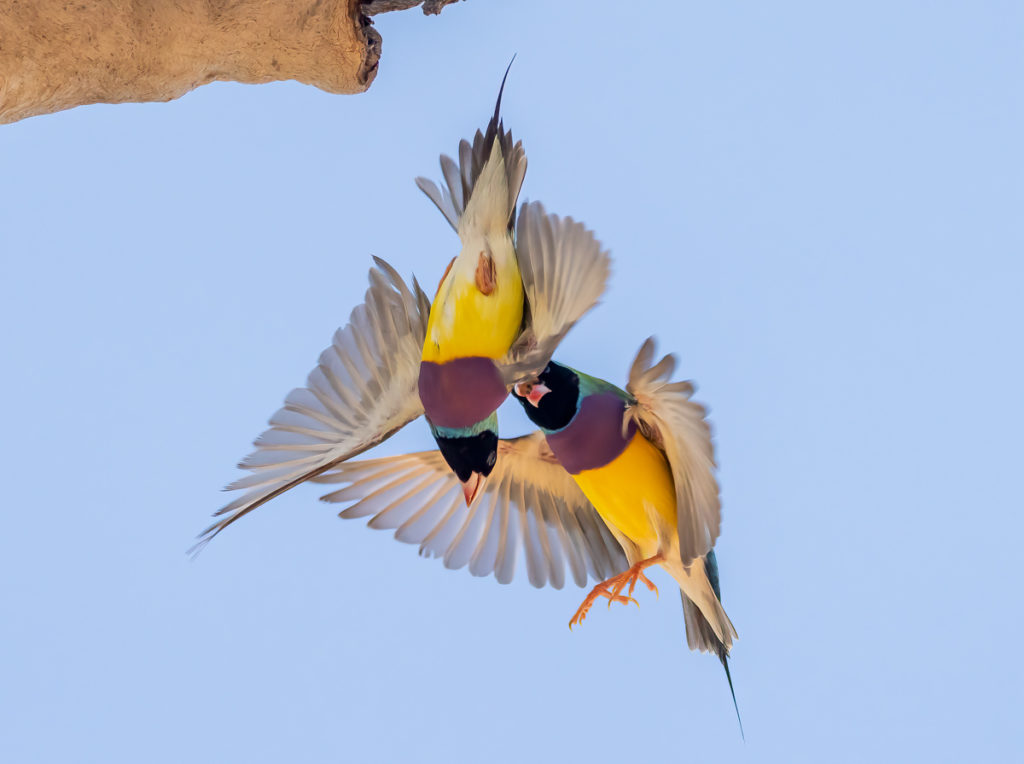 Two Gouldian Finches fighting below a nest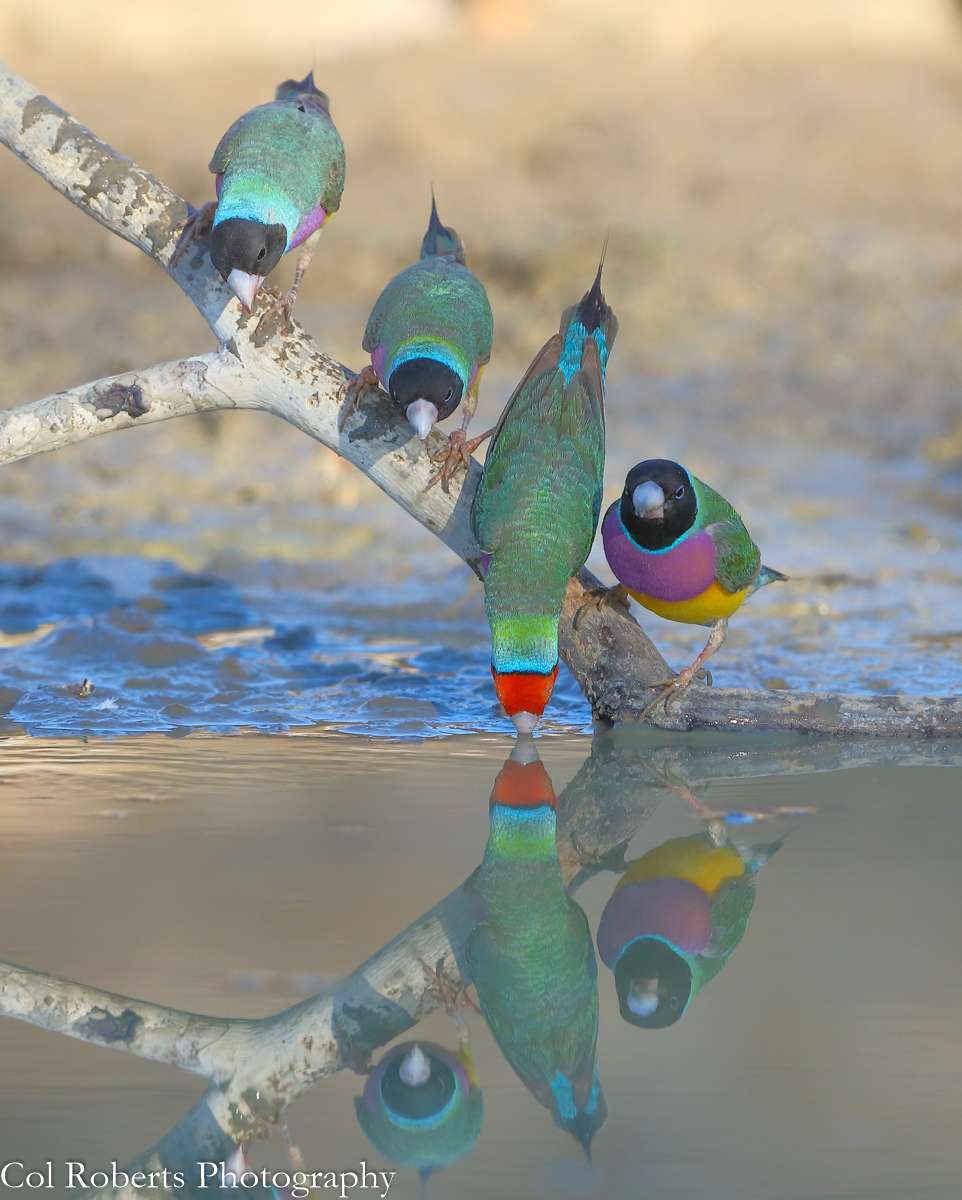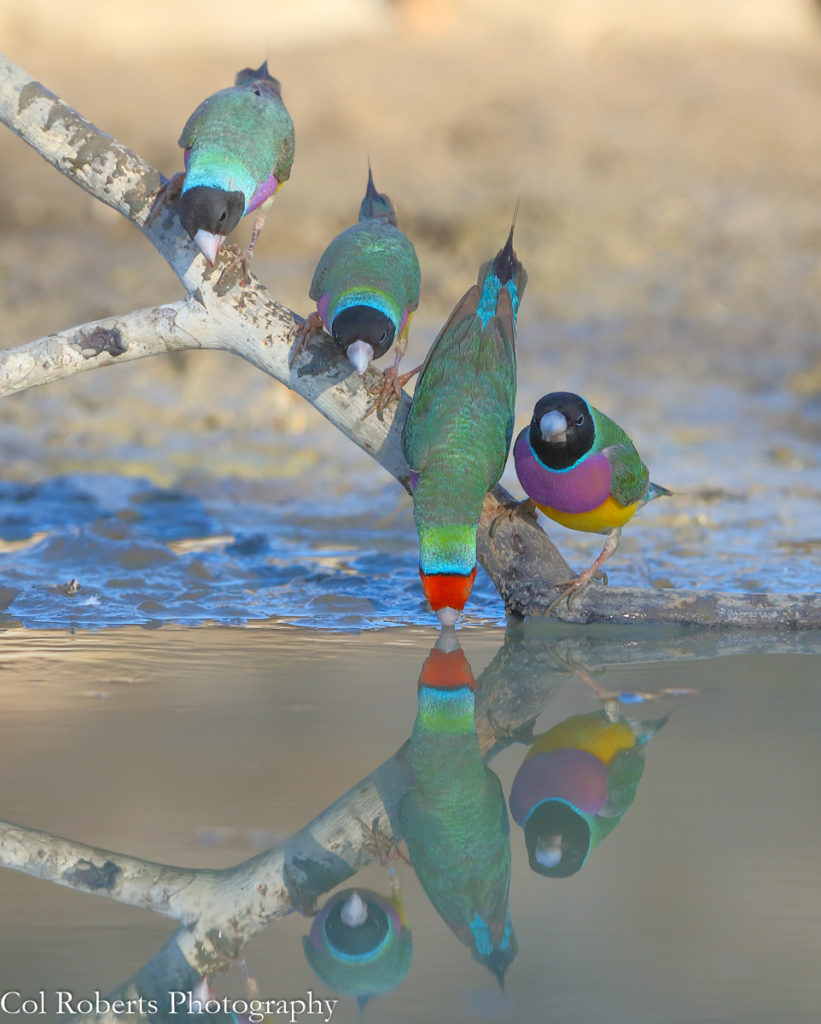 A red-headed morph Gouldian captured drinking
One can learn a lot from this book as the author's knowledge really shines through. He also gives the camera and lens details for each photo, and a lot of Col's "secrets" of how to get such amazing photos, come through in the text.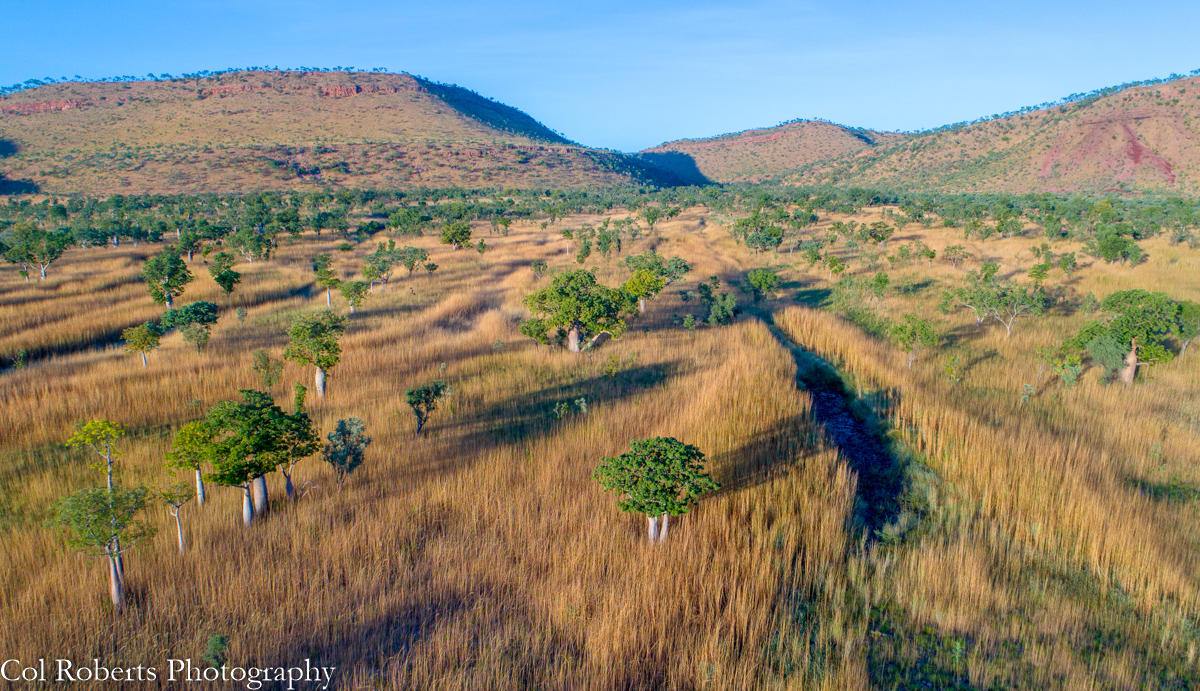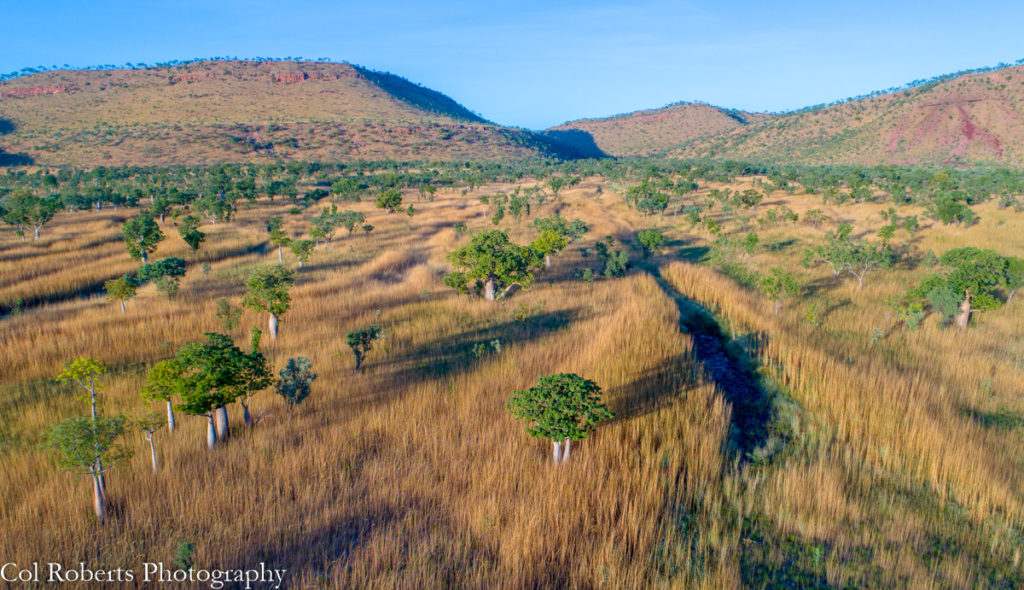 Maggie Creek
Where is this book available? You can order it here.
Is it possible to contact the author directly? Yes, you can e-mail Col at [email protected]
Are Col's images available elsewhere? Yes, please find colrobertsphotography on Facebook and Instagram.