Meet Dr. Rollinson, an unassuming yet intelligent, passionate, enthusiastic, and driven guide who, although unable to answer your medical queries, will happily answer any questions in his field of expertise: seabirds and their conservation. Dom has forged a lifelong bond with 'the birds' since a young age, and this is portrayed in his incredible field skills which, when combined with his friendly nature and impeccable people skills, make for a truly world class guide! John spent some time talking to the newest member of our staff.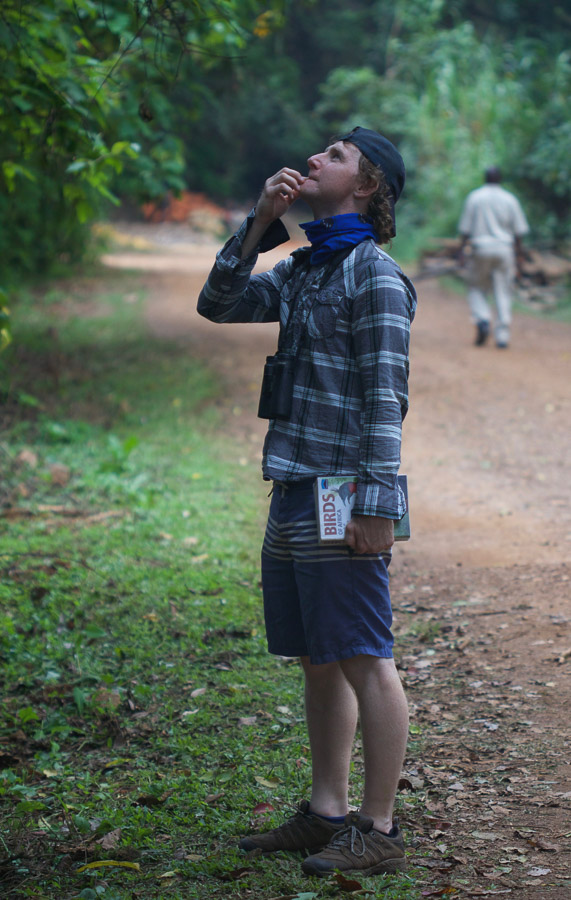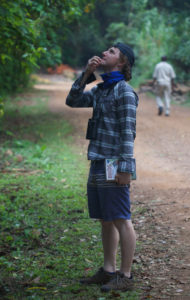 John– Give us a brief history of your childhood and what fuelled your passion for birds and birding.
Dom- In grade two our theme for the term was 'Birds'; we would learn to spell tricky words like 'wing' and 'fly', and my teacher would regularly point out birds through the classroom window. Learning to actually put a name to a bird is, I think, what interested me, and I have never stopped trying to do that. Family vacations soon became centered around finding species my family and I were missing from our life lists and ensured that we visited some beautiful and interesting destinations which we would never have considered if we weren't chasing birds.
John- What are some of your favorite countries you have birded?
Dom- Namibia has to be my favorite destination. The country is about as scenic as they come, the birds and other wildlife are great, and there are comparatively very few people in this vast country. I recently did a trip to Uganda, which was also an amazing destination with a massive array of bird species as well as iconic mammal species. Having spent a lot of time at sea over the last few years conducting research on seabird interactions with fisheries, I have gained an appreciation for seabird species. Visiting their breeding islands around Tristan da Cunha, South Georgia, and Antarctica has rewarded me with some amazing wildlife experiences.
John- What countries rank the highest on your 'to bird' list?
Dom- I would like to spend more time in East Africa, particularly Ethiopia, while I have always had a fascination with birds occurring in temperate zones in countries like Japan, Canada, Argentina, and New Zealand.
John- Do you have a favorite bird or bird family? 
Dom- Frigatebirds and albatrosses; they are both such impressive fliers.
John- Are you a scope or binocular type of guy?
Dom- Scope; sea watching from the land with binoculars only is a waste of time.
John- Do you have any other hobbies or interests?
Dom- I enjoy just about all other forms of wildlife, particularly mammals, reptiles and amphibians. I am a big sport fan, and to me five days of solid test cricket watching is not a waste of time.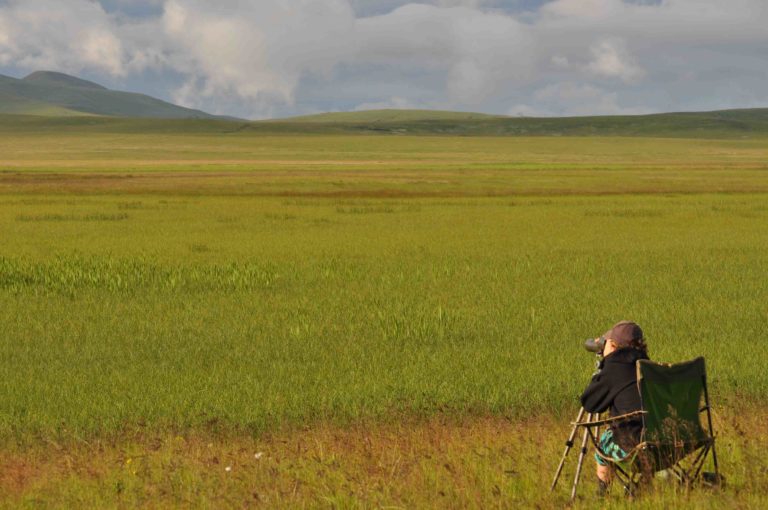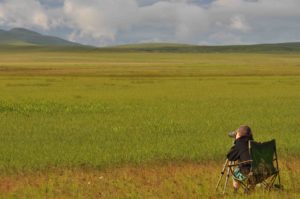 John- If you had one more day left to live, what would you spend it doing?
Dom- Finding a Steller's Sea Eagle in remote Japan or Russia.
John- Do you have a favorite book?
Dom- Harry Potter (being honest here).
John- What formal training have you undertaken?
Dom- I have just completed my doctorate in seabird conservation, which I thoroughly enjoyed.
John- What is the craziest thing you have ever done to see a bird?
Dom- A friend and I drove 5600 km from Cape Town in 72 hours to twitch Yellow-throated Leaflove in the Caprivi Strip. We drove non-stop through Namibia and managed to find it!
John- What do you enjoy most about guiding?
Dom- I really enjoy showing people new birds. Finding a bird for clients after having to work hard for it is extremely rewarding to me.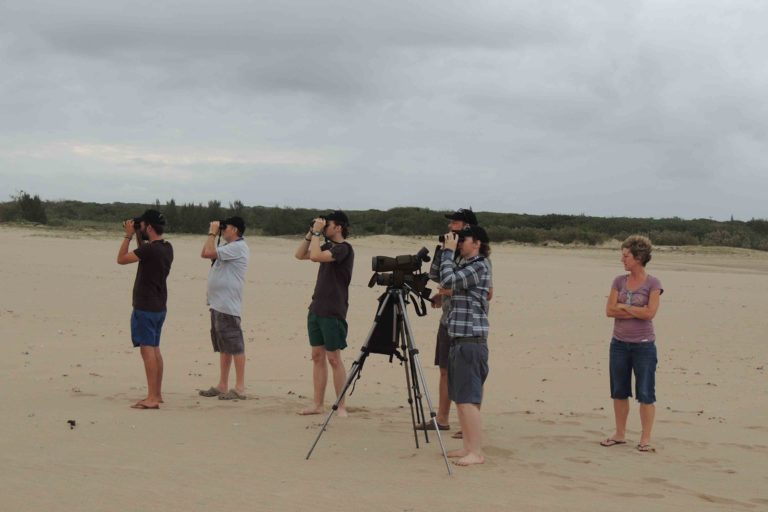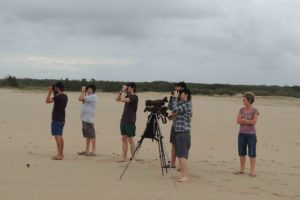 John- The top five birds you want to see the most?
Dom- Steller's Sea Eagle, Eurasian Bittern, Snowy Owl, Congo Peafowl, Kagu
John- Your best birding experience to date?
Dom- Spending time in an Emperor Penguin colony. I didn't think I would ever get to experience this.
John- Do you have a bogey bird and what is it?
Dom- Eurasian Bittern; I have stomped through many marshes for this bird.
John- What's the list you work on the most and what's its total?
Dom- My Southern Africa list, which is now at 875.
John- What excites you most about Birding Ecotours?
Dom- Exploring the world while working with a group of enthusiastic, like-minded birders.
John- What advice would you give to a budding young birder?  
Dom- Rely less on your camera. Many birders nowadays rely too heavily on their camera to aid identification. Getting a good look at the bird through a scope and noting its call and behavior is just as good a way to clinch an identification.