Birding Tour South Africa: Elusive Owls and Flufftails October 2020/2021
Elusive Owls and Flufftails October 2020/2021
This short Birding Tour South Africa adventure concentrates on finding four particularly tough birds: African Grass Owl, Cape Eagle-Owl, Red-chested Flufftail, and Striped Flufftail. Although there is no guarantee, we have good chances of tracking these difficult avian denizens down.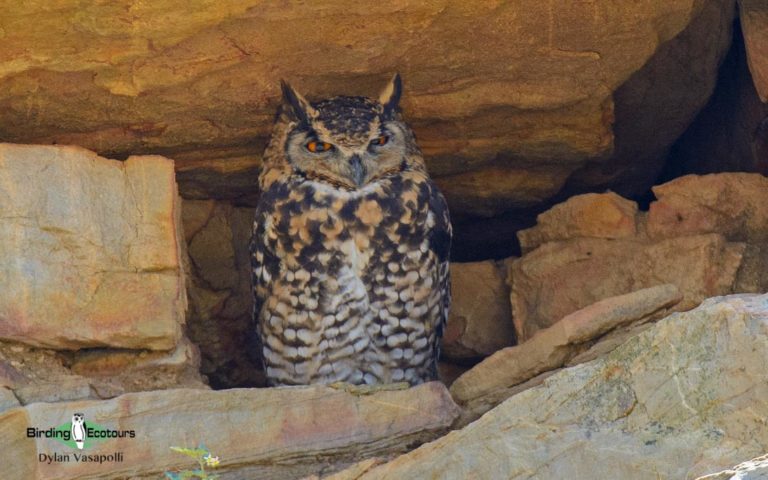 The elusive Cape Eagle-Owl can be seen with some effort!
The African Grass Owl is considered a vulnerable bird in South Africa, with only between 1 000 and 5 000 remaining in this country. We quite often see this species on this 'Birding Tour South Africa' excursion.
The flufftails are placed in the family called "Sarothruridae", small birds related to the rails. They are restricted to seven species in sub-Saharan Africa and two species found in Madagascar. Their name is derived from the short tail, which has degraded fluffy feathers. All species except the White-winged Flufftail display sexual dimorphism in their plumage but not their size.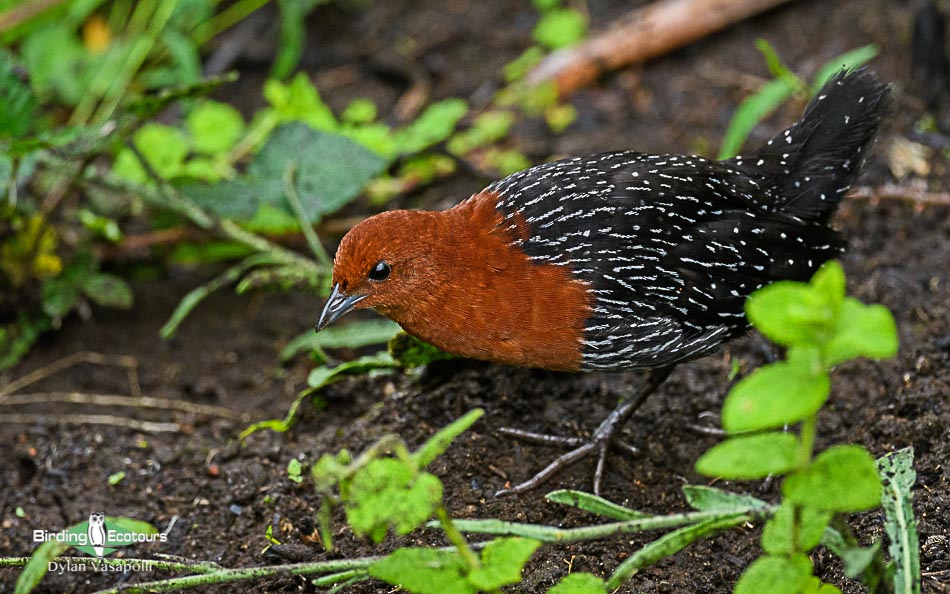 Red-chested Flufftail can occasionally show well!
Flufftails are highly secretive and seldom observed. In addition to the two species occurring in South Africa, there are two species, the Buff-spotted Flufftail and the White-spotted Flufftail, that inhabit dense forests; the remaining species are found in deep grasslands and marshes. One species, the Streaky-breasted Flufftail, is known to be migratory; it is uncertain whether other species are as well. The White-winged Flufftail may breed in Ethiopia and winter in South Africa, but this is not known for certain.
We attempt to spot the birds listed in bold above on this 'Birding Tour South Africa' adventure.
I joined a custom trip, followed by an African Bird Club conservation tour, with Chris Lotz of Birding Ecotours, in November 2012. I sent Chris a wish-list and he was very quick to reply with a detailed itinerary based on the list I sent him. I got 42 lifers on this trip, which actually exceeded my expectations: with a world list of over 7000 species, it is tough for me to see new birds anywhere.
Both the custom trip and the conservation trip were extremely well-organised, and the Birding Ecotours guides were superb. The African Bird Club will be doing more trips with Birding Ecotours.
Keith Betton, Chairman of the African Bird Club – UK