1-day Pucusana and Lima Wetlands Birding Tour
Go to: Peru Day Tours | Full length Peru birding tours | Birding Tours in the Neotropics | All our birding tours
Download Itinerary
Pucusana and Lima day tours
This is the perfect option for those who only have one day in Lima city and would prefer to head out birding and enjoy good views of several coastal birds such as Inca Tern and Humboldt Penguin, as well as a host of other exciting and charismatic Peruvian species including a few Peru bird endemics.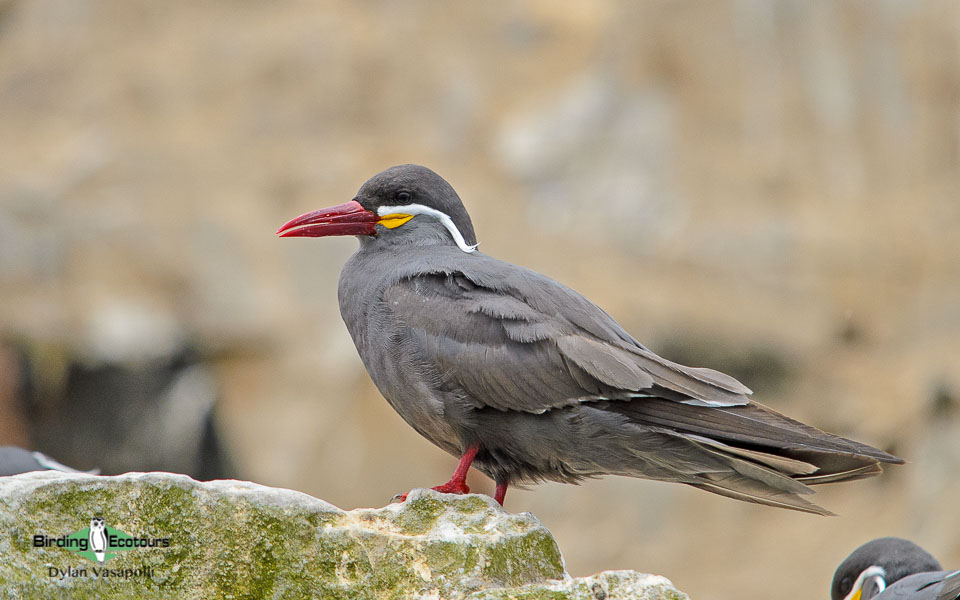 Inca Tern must rank as one of the most spectacular terns worldwide.
Our trip will begin with a 7 AM pick-up from your hotel after which we will drive south to the fishing village of Pucusana. Here we will enjoy views of Belcher's, Kelp, and Grey Gull. We will have close up views of the gorgeous Inca Tern, Blackish Oystercatcher, Peruvian Pelican, Peruvian Booby, Red-legged and Neotropical Cormorant and the endemic Peruvian Seaside Cinclodes. Depending on the time of the year, we can also expect to find Ruddy Turnstone and Surfbird. A short boat ride around the main Pucusana island will provide hundreds of Peruvian Boobies and Peruvian Pelicans as well as Blue-footed Booby, Humboldt Penguin and some Guanay Cormorant. During the boat ride we should see South American Sealion and if we are lucky the elusive Marine Otter.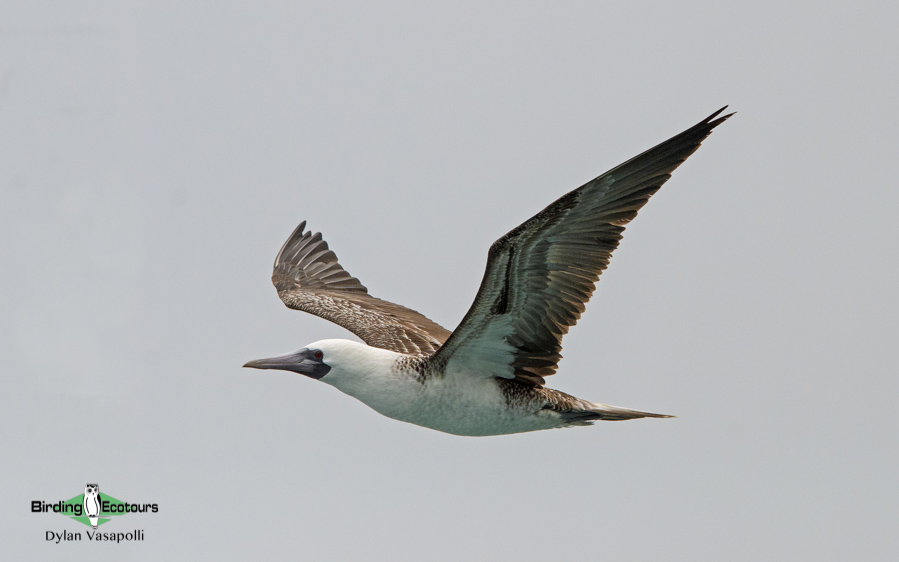 We should see Peruvian Booby on our Pucusana boat trip.
We shall leave Pucusana and drive south to the freshwater wetlands of Pantanos de Puerto Viejo where we will focus on the endemic Coastal Miner, Peruvian Meadowlark, Grassland Yellow-Finch, Many-colored Rush-Tyrant, Wren-like Rushbird, Chestnut-throated Seedeater and Great Grebe. If we are very lucky we might see the rare Peruvian Martin.
Near to the Puerto Viejo beach we can enjoy views of Grey and Grey-headed Gull, American Oystercatcher and depending on time of year, a nice selection of waders such as Whimbrel, Spotted Sandpiper, Sanderling, Greater and Lesser Yellowlegs, Semipalmated Plover and Killdeer.
We shall head back to Lima with a short stop at the freshwater wetlands of Pantanos de Villa where we hope to add few more species such as Common Gallinule, Andean Coot, Cinnamon Teal, White-cheeked Pintail, Andean Duck, Pied-billed Grebe and with luck White-tufted Grebe. Depending on the time of the year, it is possible to find Black Skimmers, Laughing Gull and large numbers of Franklin's Gull. We will try for the secretive Plumbeous Rail and several garden birds such as Long-tailed Mockingbird, Scrub Blackbird, Vermillion Flycatcher, Tropical Kingbird, House Wren, and Amazilia Hummingbird. We will end the trip at your hotel at around 5 PM.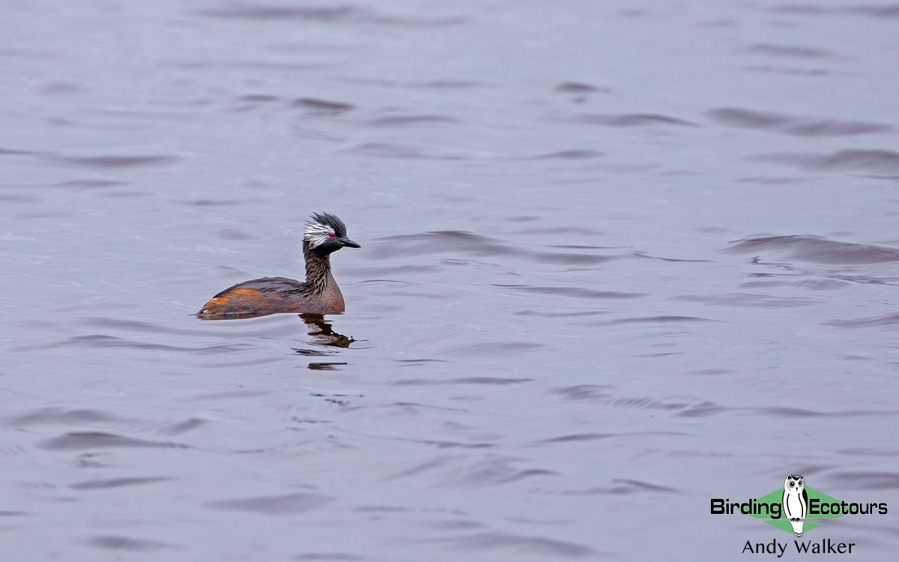 The attractive White-tufted Grebe can be seen in wetlands around Lima.
Download Itinerary
'Great guide, smooth logistics, excellent empanadas and top-class birding. Eduardo was informative, engaging and passionate about the birds. Very knowledgeable and able to share the knowledge in an easy way.'
Matt