By Chris Lotz
I'm a new birder in Ohio, having lived here for less than two and a half years. I came to Columbus from South Africa to open the new American office of Birding Ecotours. When I first arrived, I was still in the habit of always being nervous when birding, trying to spot megafauna such as Lions, Leopards, African Wild Dogs, Nile Crocodiles, Hippopotamuses, and African Elephants that could eat or trample a birder. Apart from this the actual birding as such was easy, as I grew up with South Africa's birds and knew them like the back of my hand. But arriving in Ohio I had to learn not only how to identify everything, including the myriad sparrows (visually as well as by their songs and calls) but also where to find things. Exactly what habitat should I look in to find a Sedge Wren, for example? And when and where do I try and locate a Fox Sparrow? Of course this was excellent fun, and the mammals I found also just seemed less intimidating than the African ones – like a raccoon looking in a garbage bin for something to eat or a woodchuck standing up and peering around.
After one and a half years of getting to know the birds here, at the start of 2019, I found myself wondering whether it would be possible for me to see 300 species in Ohio in a single year. The main obstacles, though, are that:
1)      I travel abroad a great deal – e.g. Sri Lanka in January, South Africa in February, April and September, Norway in June, Bolivia in October/November, etc.  I miss lots of birding time, often during strategic migration periods.
2)     When I'm not away, I always have a mountain of office work – basically I have a full-time job (and a very busy one at that!).
Within these constraints, I wanted to do an experiment to see whether I could actually see 300 species in a single year within Ohio.
I had to leave for Sri Lanka on January 10, then immediately go to South Africa, basically only returning to Ohio in March. So I tried frantically for the "January 100" but only got to 90 species (during the first 10 days of the year). In March, when I found myself back in America, I had to play catch-up with all the other local birders who had seen well over 100 species by then. When I am in Ohio I bird hard and work hard. But the next problem was that I had to go back to South Africa for almost the whole of April as well as the first few days of May. April was an insane month for vagrants, all of which I missed. How sad!
May was an absolutely frantic month, and because I effectively missed April, I had to bird like crazy in May not only for the rare/vagrant birds, but also for all the normal species other birders had already seen in April already. So I missed things like Kirtland's Warbler (and 2019 was apparently a historic year for them, with more of them than ever before turning up), not to mention Connecticut Warbler and a late Eared Grebe that cooperated well for so many other birders, but which I missed. I did manage to successfully chase some MEGA species though, such as Swainson's Warbler and Townsend's Warbler – hooray for those, at least!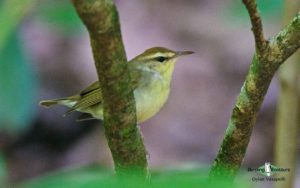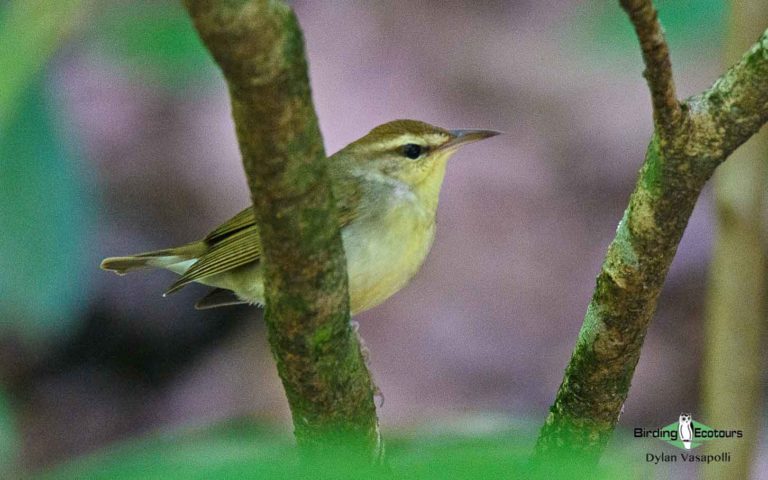 I'd been told that to have any possibility of reaching 300 species by the end of the year I would have to have seen a bare minimum of 250 species by the end of May, "but even then it will be very difficult". Well, I actually managed to reach 268 species by the end of May! But I've been analyzing what birds are still possible, and basically I've already seen all the code 1 birds of the Ohio Birding Checklist with Difficulty Codes of the Ohio Ornithological Society and all but a handful of code 2 and 3 species, which I should still manage to see this year. Using "advanced maths" to try to assess how many code 4 species I should still see this year and adding this number to the handful of code 2 and 3 species I should see without problems leaves me with 17 vagrant birds that I have to see between July (when I return from the Norwegian Arctic – Svalbard) and the end of the year. That's going to be extremely tough, I reckon. It basically means three really unlikely vagrant species every month, yet I'll be missing some of the peak fall migration months and also trying to work a full-time job.
But it's not looking good for me to reach 300 species in Ohio this year, I have to say, even though I reached 268 by the end of May, my last ones being Neotropic Cormorant at Battelle Darby Creek Metro Park, and Western Cattle Egret at the Ohio State University Airport Livestock Facilities.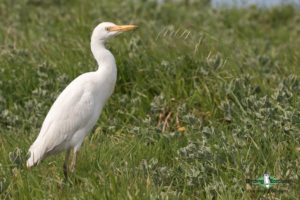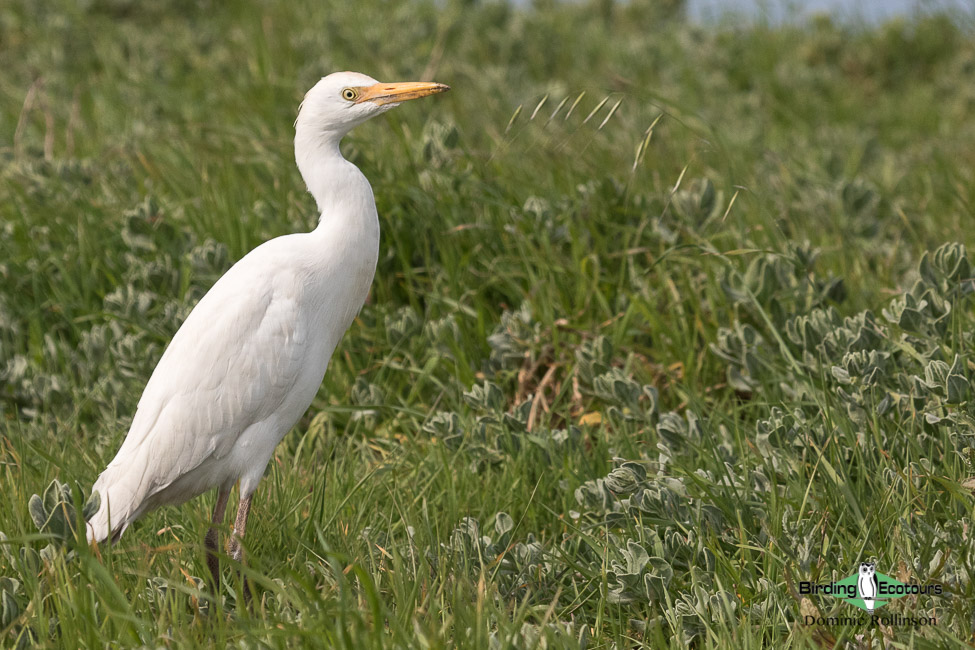 Western Cattle Egret was seen fairly early in the year.
Whether I'm successful or not, this fun quest to try to see 300 bird species this year has been amazingly rewarding. I've stumbled across American Beavers, Coyotes, and even a close-up Bobcat (deep in the Shawnee forests of southern Ohio). And I use this as motivation to get to know Ohio well. I've been to a large proportion of its 88 counties and have been on a countless number of small country roads. The camaraderie is one of the most rewarding elements, though – meeting up not just with one's feathered friends but, even more importantly, catching up with one's human friends while out birding and chasing.