We have an amazing opportunity in late-September 2022 to visit a birdwatching site in Sabah, Malaysian Borneo to try and observe one of Borneo's most enigmatic birds, the ridiculously rare and stunningly beautiful endemic Bulwer's Pheasant (Lophura bulweri). We have arranged access to go to a remote location in Sabah for a good chance of seeing this highly desired species. We will visit a bird hide (blind) set up in the mountains where we will target the pheasant. The opportunity to, in effect, "twitch" this species, does not come about very often and we recommend jumping at the chance, particularly if you are a fan of collecting the stunning pheasants of the world!
As if Bulwer's Pheasant isn't reason enough to take up this chance, we also have a good likelihood of also seeing the magnificent Great Argus and stunning Crested Partridge (Roul-roul) which are also in attendance at the same stakeout! This promises to be a short trip of extremely high-quality birds and we are thoroughly excited about it here at Birding Ecotours!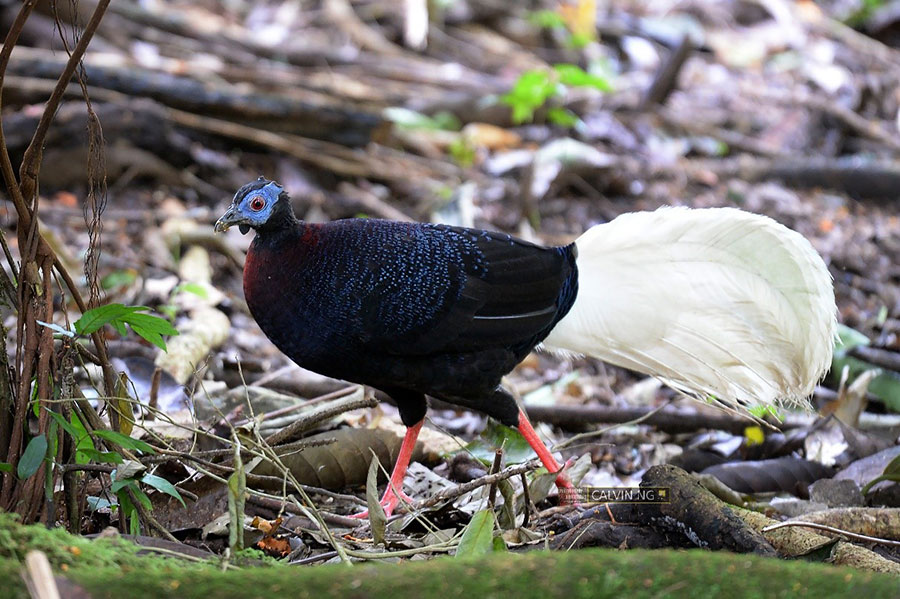 The immaculate Bulwer's Pheasant is the main target on this short tour in Sabah, Borneo (this is a male, photo Calvin Ng). According to BirdLife International the species is considered as Vulnerable conservation concern because it is suspected to be declining rapidly owing to extensive and on-going habitat loss, compounded by hunting. It is also assumed to have a small population (less than 10,000 birds), which is likely to be experiencing increasingly severe fragmentation, particularly as it may be dependent on nomadic visits to lowland areas.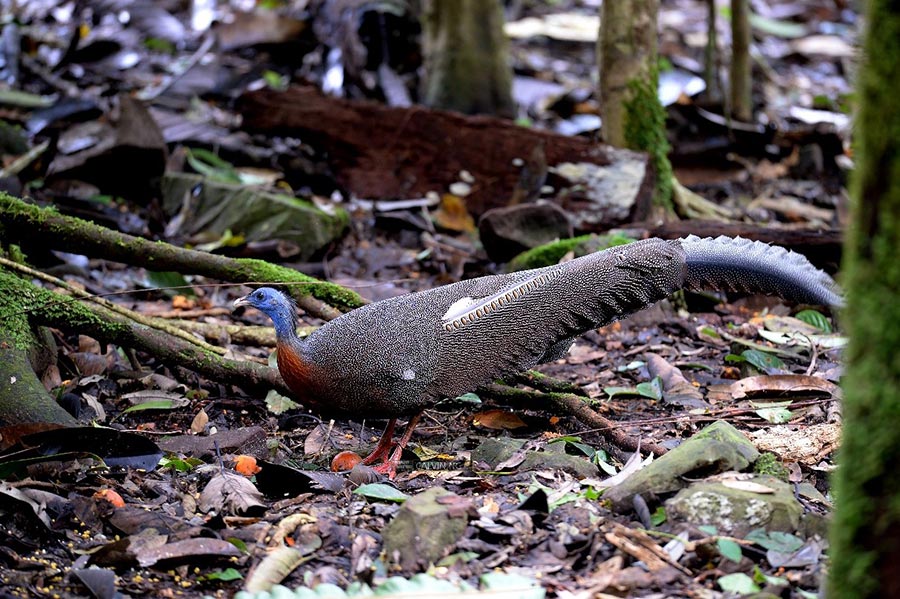 Great Argus is a giant of a bird with a far-carrying call. We stand a chance of seeing this beautiful bird on this Borneo bird tour too (photo Calvin Ng).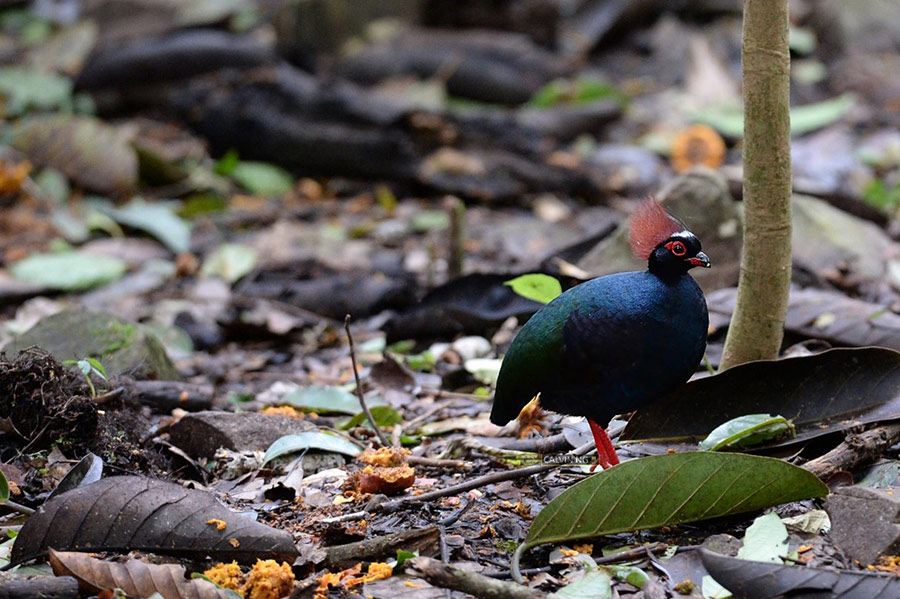 We can also see the shy Crested Partridge during our time birding in Sabah, Borneo. This is another highly sought-after species on the cards here (photo Calvin Ng).
We have limited space on this Bulwer's Pheasant trip, so it's first come first served. It fits perfectly right after our Birding Tour Borneo: Sarawak – Restricted Range Endemics tour, where we will be looking for a suite of equally exciting species from the Greater Sunda realm, such as Dulit Frogmouth, Bornean Frogmouth, Black Oriole, Blue-banded Pitta, Bornean Banded Pitta, Hose's Broadbill, and Rail-Babbler to mention just a few of the biggies.
To extend your trip in this phenomenal region, you could take part in our Birding Tour Malaysia: Peninsula Malaysia tour, this runs immediately before the aforementioned Sarawak tour with targets including Rail-Babbler, Crested Jay, Malayan Banded Pitta, the endemic Malayan Whistling Thrush and Mountain Peacock-Pheasant, and the near-endemic Malayan Peacock-Pheasant, Malayan Laughingthrush, and Malaysian Partridge. Loads of hornbills, trogons, and kingfishers are possible on this excellent tour too.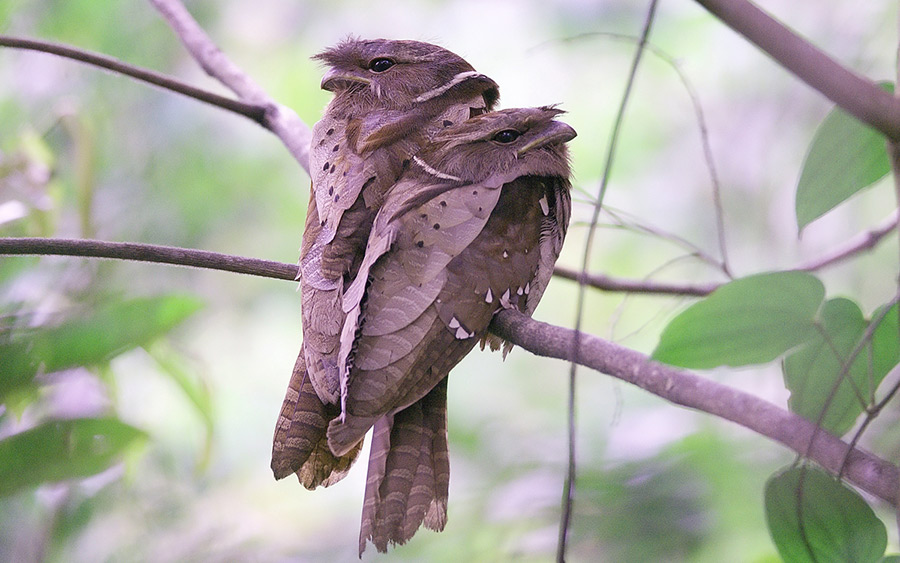 Dulit Frogmouth is one of the most legendary of Borneo's endemics and we will hope for views as breathtaking as in this photo (photo Yeo Siew Teck).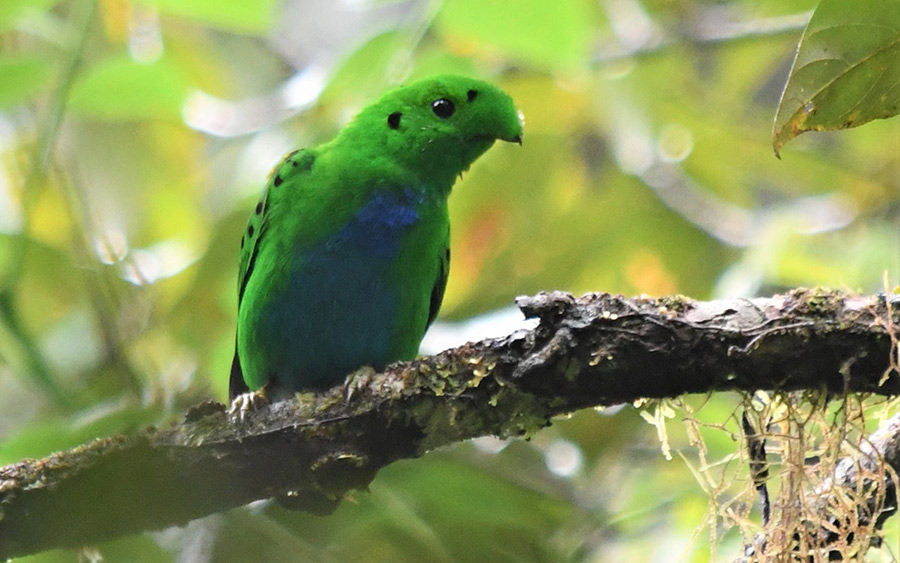 While birding in Sarawak we will search for Hose's Broadbill in the Paya Maga Highlands, one of the best places in the world to see this tough Borneo endemic (photo Liew Weng Keong).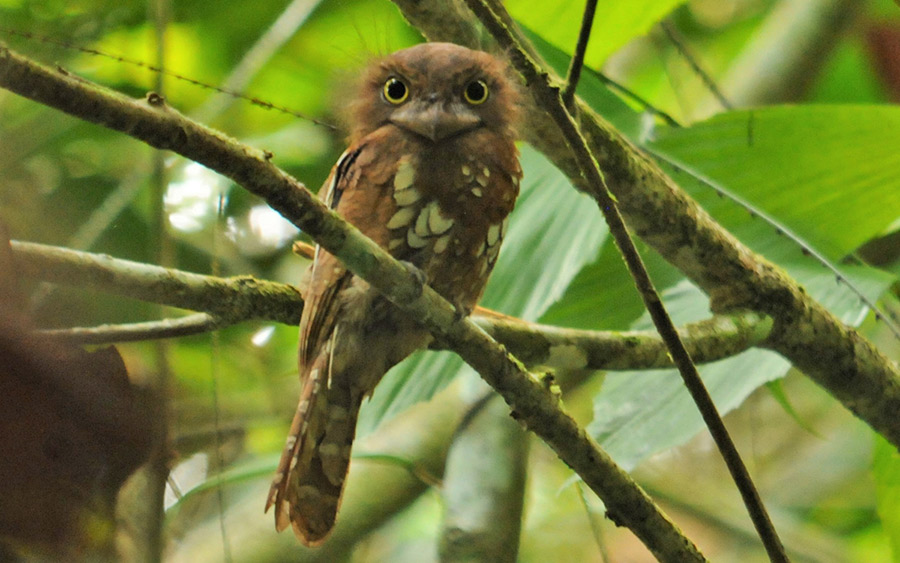 The cute Bornean Frogmouth is another major endemic target of our Sarawak bird tour (photo Yeo Siew Teck).
At the time of writing this blog (November 2021) we have just two spots available on our Birding Tour Borneo: Sarawak – Restricted Range Endemics tour and we can accommodate a couple of people on this special Bulwer's Pheasant trip. Please contact us on the form here or email us ([email protected]) to ask for details about this amazing opportunity.
Of course, if the Bulwer's Pheasant doesn't appeal (if that's even possible!), you could instead  combine our Sarawak tour with our thrilling Birding Tour Borneo: Sabah – Premium Birding Tour. This tour offers some of the best birding on the island of Borneo, in luxury accommodation too! Think of the likes of Orangutan, Bornean Bristlehead, Bornean Ground Cuckoo, and Whitehead's Trogon to name a few! At the time of writing this blog in November 2021 we have just two places left on our September-October 2022 tour.
We look forward to welcoming you on some of the best birdwatching trips in the world on the magical island of Borneo. Please contact us for further information.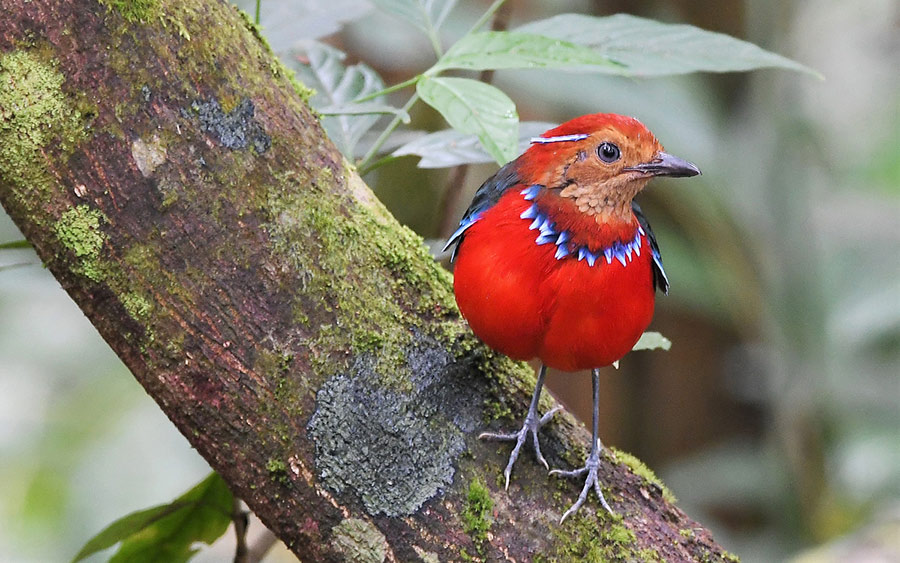 Blue-banded Pitta is one of the stunning birds we will target in Borneo (photo Yeo Siew Teck).