South Africa is blessed with a stunning array of dazzling birds. It is easy to see well over 500 bird species on a well-planned 3-week trip across this scenic country of diverse landscapes. While looking for birds, you can also see Africa's megafauna such as lion, leopard, cheetah, wild dog, elephant, both African rhino species, giraffe, zebra and all the others. South Africa is one of the most scenically spectacular countries on earth, and also has a brilliant infrastructure: good roads and a host of comfortable, inexpensive accommodation establishments. So, all in all, it's one of the most pleasant, wonderful places to visit if you're a nature enthusiast or photographer. In this article, I very briefly introduce you to the wildlife of this incredible country. But you'll have to visit to get the proper full experience!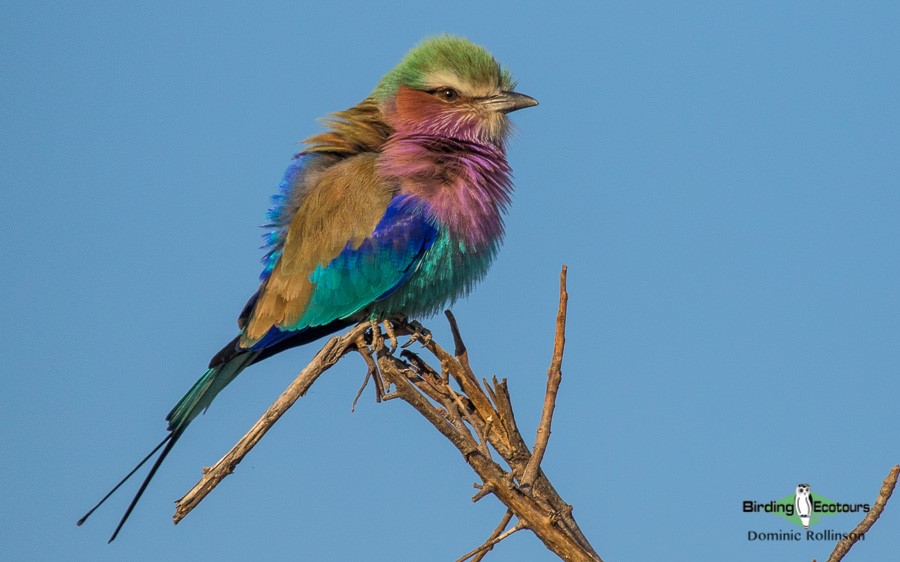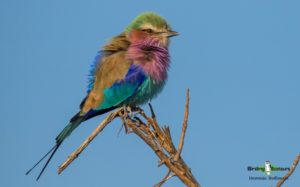 Lilac-breasted Roller, pictured above, is one of South Africa's most famous, iconic birds. It is one of five roller species in South Africa (we also have other fantastic ones such as Racket-tailed Roller; with a name like that, it must be quite something). Due to its dazzling colors, many people all over the world have seen pictures of Lilac-breasted Roller. It's actually a very common and conspicuous (it certainly isn't shy!) bird in north-eastern South Africa, including the Kruger National Park, one of the world's greatest game parks, only five hours' drive (or a quick flight) east of Johannesburg (South Africa's largest city).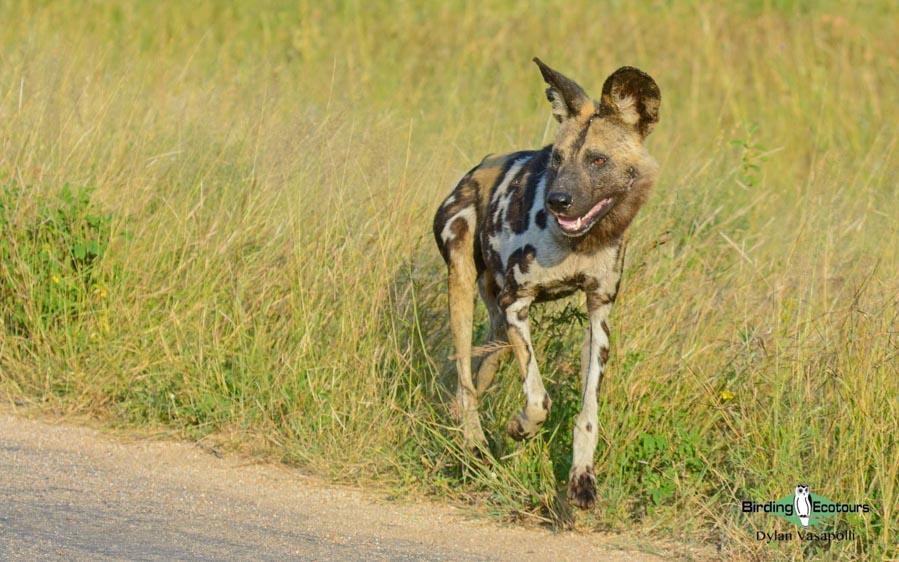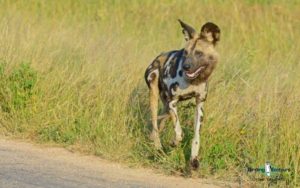 While on the subject of the Kruger National Park, why not show a couple of mammal photos that can be seen in this humongous reserve? African Wild Dog, pictured above, has sadly become rare, and one needs a lot of luck to see a pack of them these days. Leopard, pictured below, is actually more commonly encountered, but being a shy, elusive cat, it's not a particularly easy animal to locate either. Lion is far easier to find.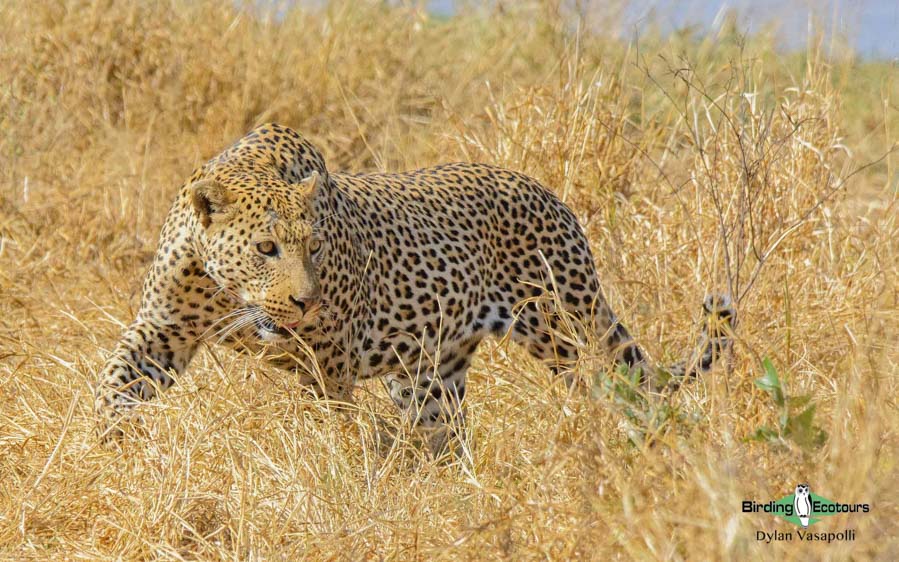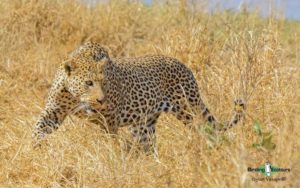 Back to things that are easier to see, the White-browed Robin-Chat pictured below is another common bird in the Kruger National Park. It is one of the most beautiful songsters in South Africa, and you are bound to be treated to its atmospheric, energetic, whistled song at breakfast time at some of the lodges within Kruger.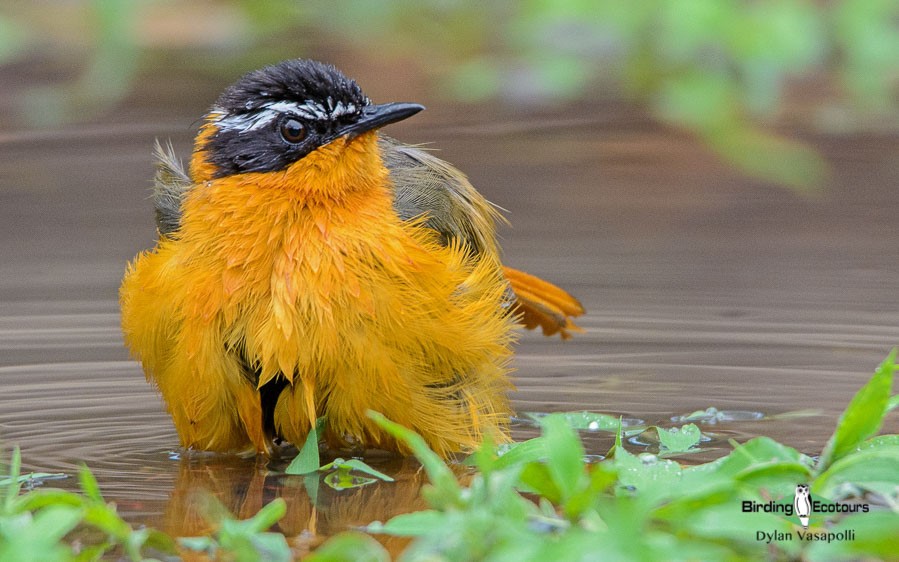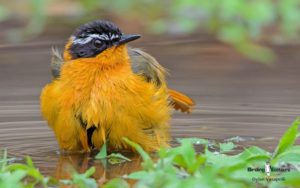 Experienced birders who are already well familiar with the beautiful but common bird species pictured above, often visit South Africa mainly for the numerous highly localized (some of them endemic only to South Africa) species such as the wonderfully pretty Pink-throated Twinspot shown below.
This bird only occurs in a small part of South Africa (northern Zululand, including the tiny but unbelievably bird-diverse Mkhuze and Ndumo Game Reserves, is very good for it) and a small part of southern Mozambique.
Seasoned birders also visit South Africa to look for more widespread, but very difficult to find, elusive, species such as flufftails. Flufftails are the ultimate skulkers, and while many visitors to South Africa have heard their hooting calls, few birders have ever laid eyes on them. Dylan quite often finds them for our clients on our tours, and somehow manages to photograph them too. Below is a picture of one of the more common (but nevertheless incredibly elusive) species, Red-chested Flufftail; it usually remains hidden in reedbeds.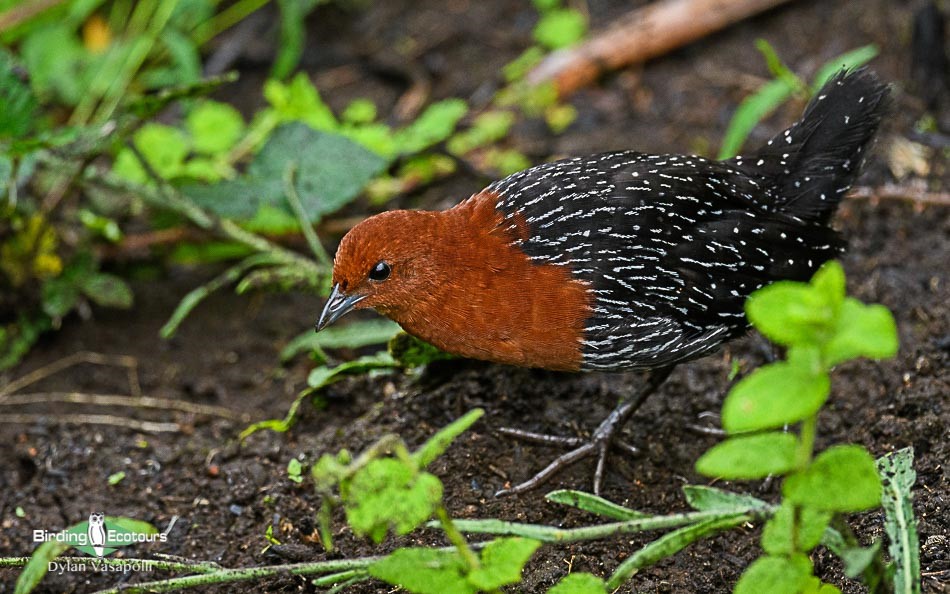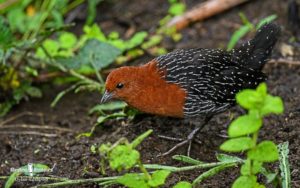 No blog on South African birds would be complete without a mention of the birds endemic to the Cape Town area, one of the most desirable being Cape Rockjumper, shown below.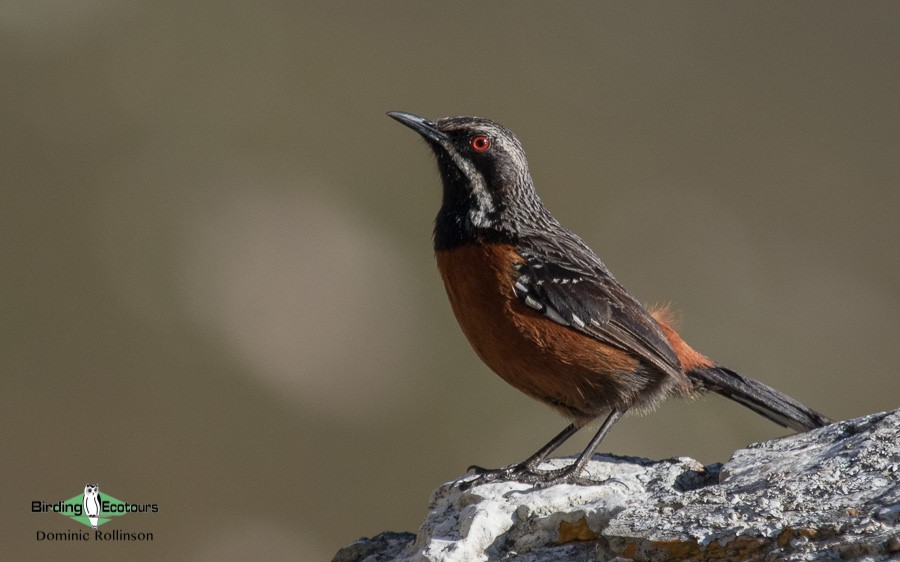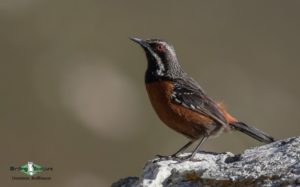 Cinnamon-breasted Warbler (below) is largely confined to the Cape region as well, and is scarce and quite skulking within rock crevices.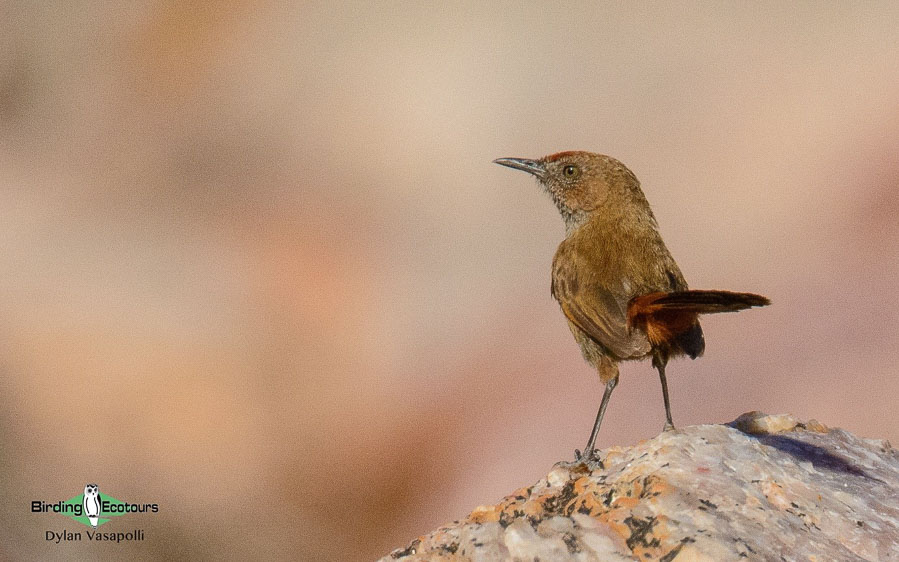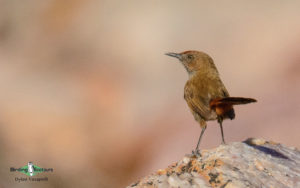 The large, prehistoric-looking, gaudy, personality-filled turacos, only found in sub-Saharan Africa, are one of the most incredible groups. Shown below is one that's endemic to South Africa, Knysna Turaco (or Knysna Lourie as locals like to call it), often seen in the idyllic Garden Route which is six hours' drive east of Cape Town.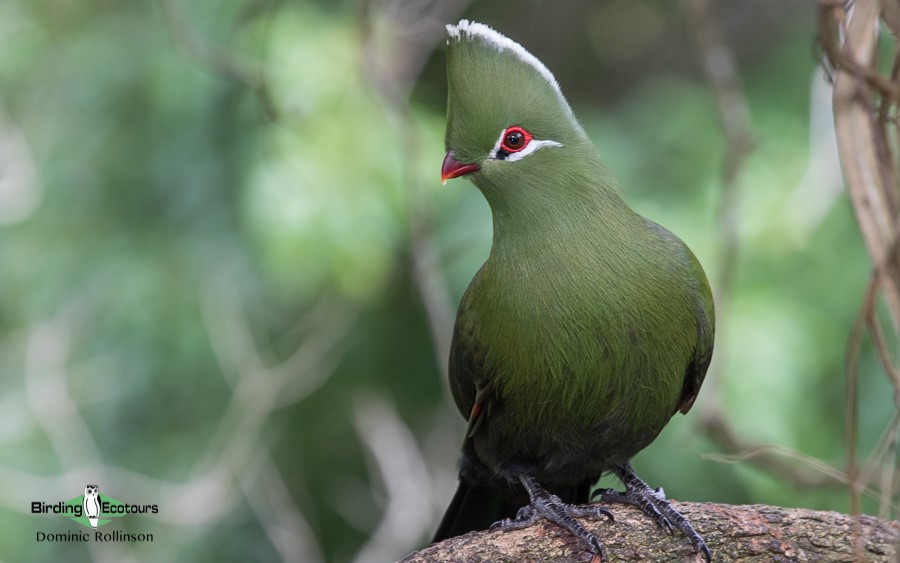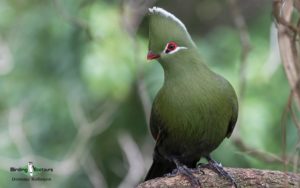 Just wait until the turaco flies and you see its crimson wings. It's an experience no birder will ever forget. I'm not going to show a photo of that here though; you simply need to see it in real life: do yourself a big favor and visit sunny South Africa!
Well, this is just a short introduction to a few of the jewels you can find on a trip to South Africa. Let's go!