India (including Andaman Islands and Forest Owlet), Bhutan, Nepal, and Sri Lanka
Posted 27 July 2020
You may think that Andy has just been sitting by his swimming pool in Bali, Indonesia for the last four months, but that is only partially true! He has also been busy working with our team of wonderful ground agents throughout Asia striving to continue to improve our tours in the region to bring you the best tours on the market. We have fully revised and updated our set of incredibly exciting tours to the Indian Subcontinent for starters (see for example our Indian tour page here) and have already done the same for all of our Thailand, Vietnam, and Malaysia (including Borneo) tours. We will soon be presenting our new and updated Indonesian tours too – so watch this space for exciting announcements.
The focus of this blog post however is to bring you up to date on our Indian Subcontinent tours. Our revisions have also enabled us to pass on some great cost savings to you yet maintain the high quality you expect of us! Also check out this great offer below:
We are also extending our 5 % discount to you / 5 % donation to a local guide offer as many local guides around the world really need help with income now during this pandemic. This special offer is continuing until the end of August 2020; see details here. This means that you can get even better value on any new tour booked and help a local guide in need at the same time so get reading below and start considering some Indian Subcontinent birding.
One important thing to think about when selecting your tour
We know some companies are all about cramming seats in a bus to bring the tour cost down, but this really is to the detriment of your experience, and what we are wanting to avoid on our tours. All of our tours are small-group tours; for most of them we will guarantee a tour departure with just four participants (and the maximum is eight). This gives you a much more personal experience with our professional and experienced tour leaders and knowledgeable and enthusiastic local guides. It also gives you more space in vehicles and safari jeeps, more space for watching (and photographing) the wonderous birds and other animals on offer here, as well as much better viewing opportunities when on foot, and gives you an overall superior tour experience. This applies to all our tours, not just the ones here, but we feel it is important to get this important information across.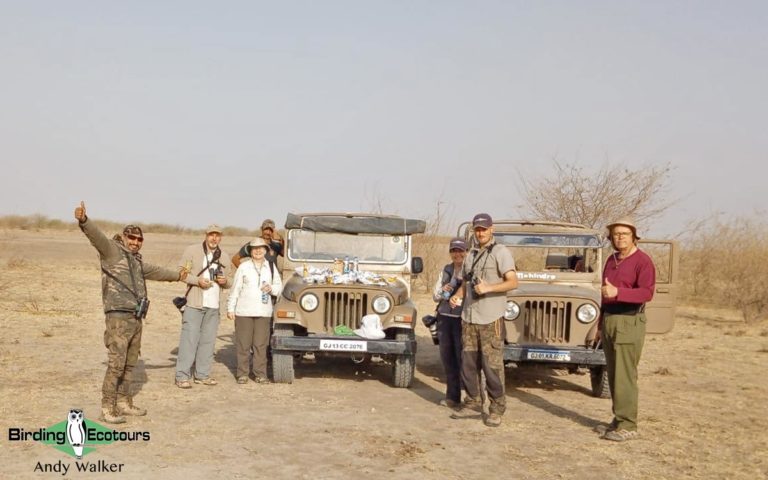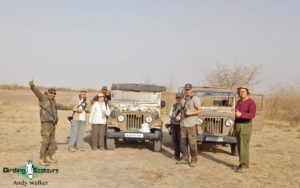 Our small group birding in Gujarat and enjoying a picnic breakfast after an awesome early-morning bird and wildlife-watching session. We always ensure you have plenty of room in vehicles and will run a tour with only four, and up to a maximum of eight people, giving you a much better experience than being in a larger group.
Where and when to go birding in the Indian Subcontinent
It is all about the timing. We have thought long and hard about the running of these tours to occur at the best time of the year for the respective tour (weather, bird presence/activity, etc.) and we have designed all of the tours to run one-after-the-other, allowing you to combine one or two (or more) tours together, thus making the most of your international flight and seeing a wider range of birds and other wildlife.
Most of our tours occur between the period of January and April as that is considered the 'prime time' for those areas. However we also have a few tours occurring later into spring in the north as the seasons are a bit further behind (due to higher latitude and higher elevation), and others during the wet season, and a couple even in the fall/autumn when birding can also be great for certain species.
Some of the tours are around two weeks in length, some are three weeks, and a few are a week or shorter. The short tours provide you with a great little tag-on to a longer trip and usually target something special (such as the recently rediscovered Forest Owlet, or endemic birds of a defined area, such as the Andaman Islands). You can combine Indian tours, and you can combine a Sri Lankan tour with Indian tours, Bhutan tours with Indian tours, and Nepal tours with Indian or Bhutanese tours; the choice is yours, and you can, of course, just do one tour if you want to!
Some of our Indian Subcontinent tours will be more appealing to first-time visitors to the region or even Asia as a whole (e.g. Sri Lanka, or northern India) and others will be more suitable for those looking for more of an adventure (e.g. northeast India or Bhutan), those looking for something easy yet spectacular (e.g. Nepal), or those looking for something out of the ordinary (e.g. India in the Monsoon season).
Our Indian Subcontinent Tours
The following is a list of our Indian Subcontinent Tours with outline information plus 2021 and 2022 dates given (dates for 2023 are also on the website if you want to really get ahead of the game!). Full details are available on the individual tour pages (just click the tour title to be taken there). These tours are listed in chronological order so you can easily visualize how they can be combined, and you can start thinking of all those amazing birds and animals you could be seeing (we've included a few photos to help whet the appetite):
11th – 25th January 2021
9th – 23rd January 2022
As the name of this tour suggests it is all about finding the endemic birds of the region. This part of India reminds us strongly of being in Malaysia or southern Thailand and is very different to the northern parts of the subcontinent. There are plenty of gorgeous birds among the endemic highlights too, such as Black-and-orange Flycatcher, Indian Blue Robin, Nilgiri Blue Robin, White-bellied Blue Robin, Nilgiri Thrush, Wayanad Laughingthrush, Nilgiri Flycatcher, and Malabar Whistling Thrush. Other specialties that just get across the water into Sri Lanka that we get on this tour include Sri Lanka Bay Owl, Malabar Trogon, and Sri Lanka Frogmouth. You can combine this tour with our Andaman Islands tour or our northern India tour.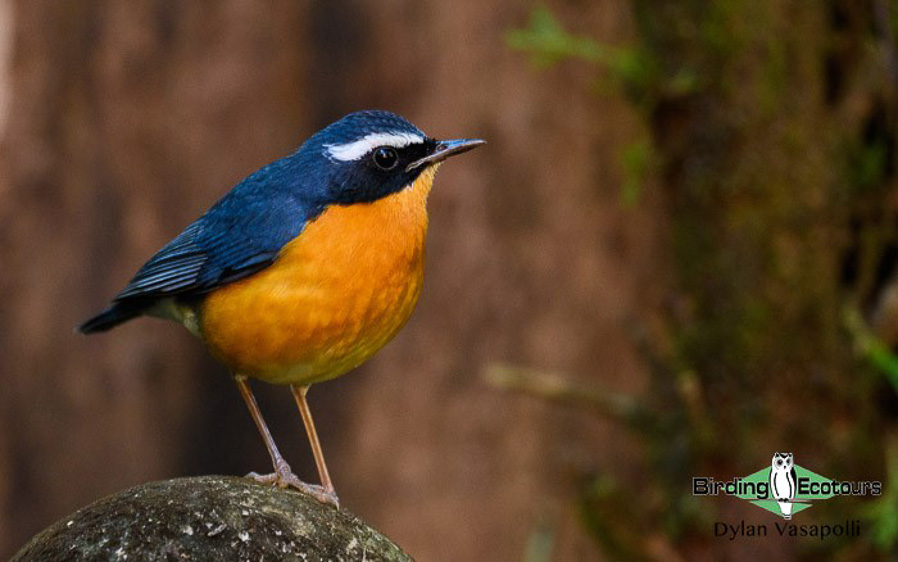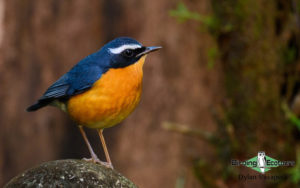 Indian Blue Robin (photo Dylan Vasapolli/Birding Ecotours) from Birding Tour India: The South – Western Ghats and Nilgiri Endemics
12th – 25th January 2021
10th – 23rd January 2022
Primarily all about the endemic birds, all of which we usually see (over 30 endemic species) e.g. Sri Lanka Spurfowl, Red-faced Malkoha, Sri Lanka Blue Magpie, Sri Lanka Whistling Thrush, Serendib Scops Owl, and Sri Lanka Bay Owl – to name drop a few…. Over-wintering specialties such as Pied Thrush, Kashmir Flycatcher (great for a world birding context), and Indian Pitta, as well as near-endemic Malabar Trogon and Sri Lanka Frogmouth are also always popular. We even take a pelagic trip for Blue Whale on this tour and Sri Lanka's famous Yala National Park also has the highest concentration of leopard (here Sri Lankan Leopard) on the planet so we should see this species along with Asian Elephant and other mammals. You can combine this tour with our Andaman Islands tour or northern India tour.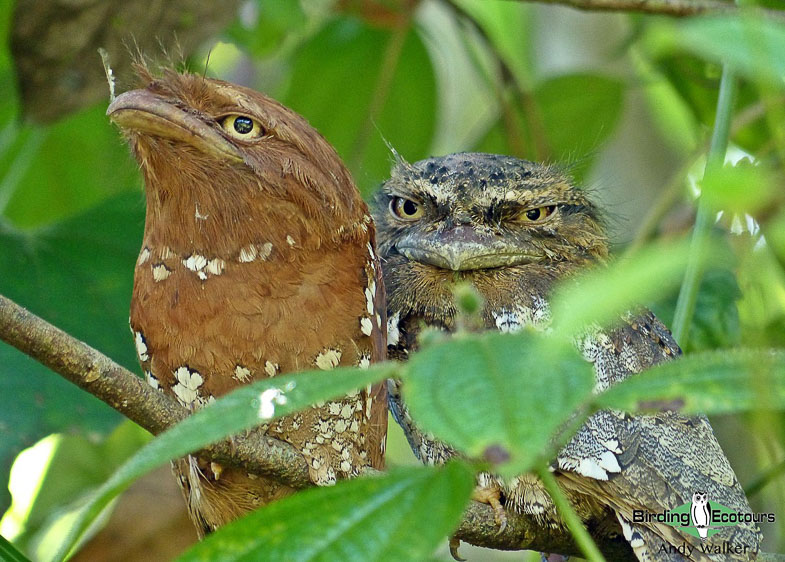 Sri Lanka Frogmouth (photo Andy Walker/Birding Ecotours) from Birding Tour Sri Lanka: Island Endemics and Wintering Specialties
26th – 30th January 2021
24th – 28th January 2022
This short, yet exciting, tour follows on from either the Sri Lanka or south India tours outlined above and focusses on the endemic birds of the Andaman Islands; a chain of islands actually closer to Malaysia and Indonesia than the Indian Subcontinent but is actually a union territory of India and so is included here. Some of the endemics we should find include Andaman Crake, Andaman Masked Owl, Andaman Scops Owl, Hume's Hawk-Owl, Andaman Hawk-Owl, Andaman Woodpecker, and more. It gets dark early in the Andaman Islands so owling can be done before dinner, which is a plus! We are really looking forward to taking you birding here as there are lots of great birds to look for.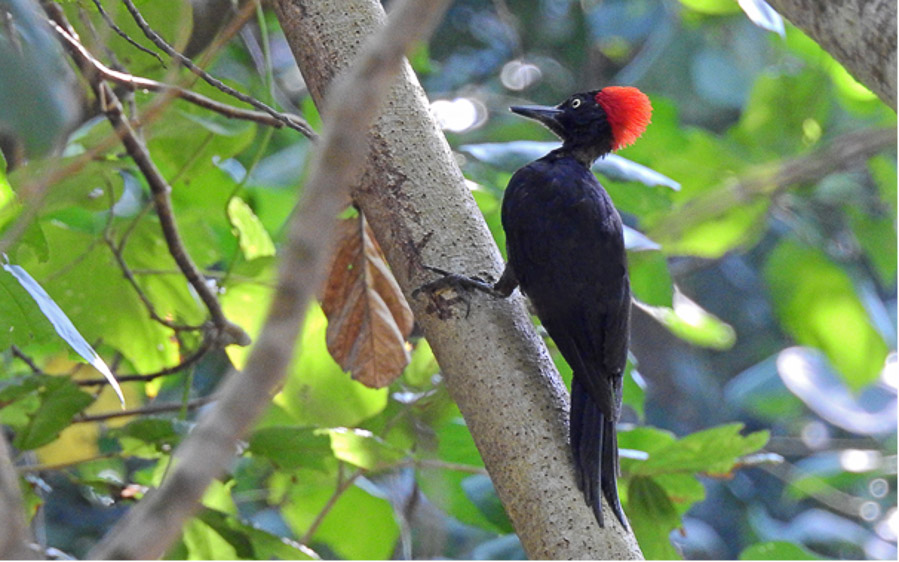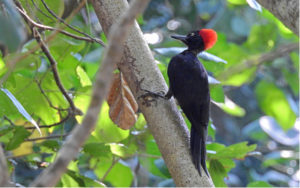 Andaman Woodpecker (photo M. Aggarwal) from Birding Tour India: Andaman Island Endemics
27th January – 12th February 2021
25th January – 10th February 2022
This is our most popular Indian tour. It offers a great blend of wildlife (Bengal Tiger, Indian Leopard, Asian Elephant), 400+ species of birds including several monotypic families (e.g. Ibisbill and Wallcreeper) and an interesting mix of resident and over-wintering bird specialties, such as Indian Skimmer, Indian Courser, Koklass Pheasant, Cheer Pheasant, Black-bellied Tern, River Tern, Tawny Fish Owl, Brown Fish Owl, Great Hornbill, Great Slaty Woodpecker, Spotted Forktail, Golden Bush Robin, Himalayan Bluetail, Himalayan Rubythroat, and Altai Accentor. We also enjoy boat rides, jeep safaris, culture (in the form of the Taj Mahal), great accommodation and food, and simply staggering views of the high (23,000 feet + / 7,000 meter +) Himalayas on this tour. You can follow this tour with our northwest India tour where a different set of birds are available.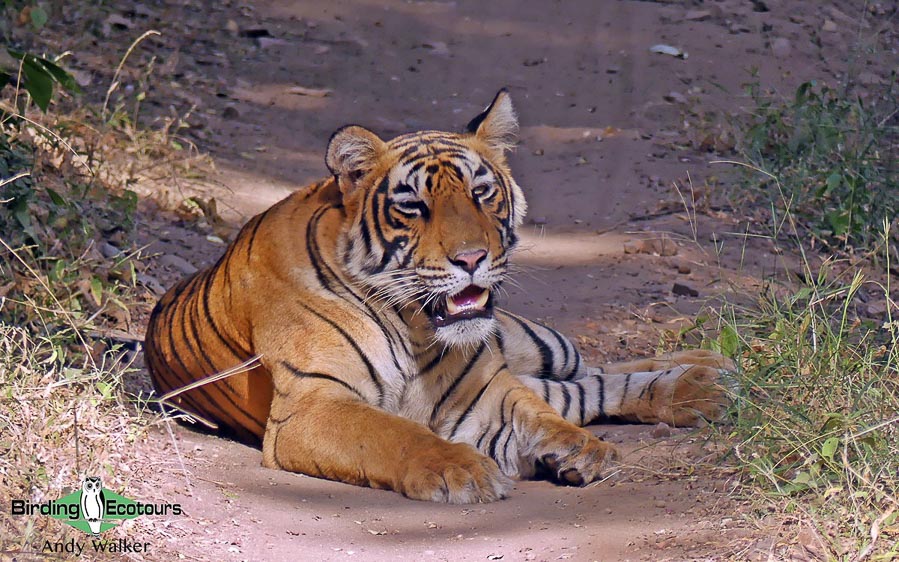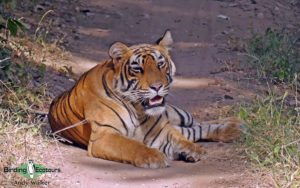 Bengal Tiger (photo Andy Walker/Birding Ecotours) from Birding Tour India: The North – Tigers, Amazing Birds, and the Himalayas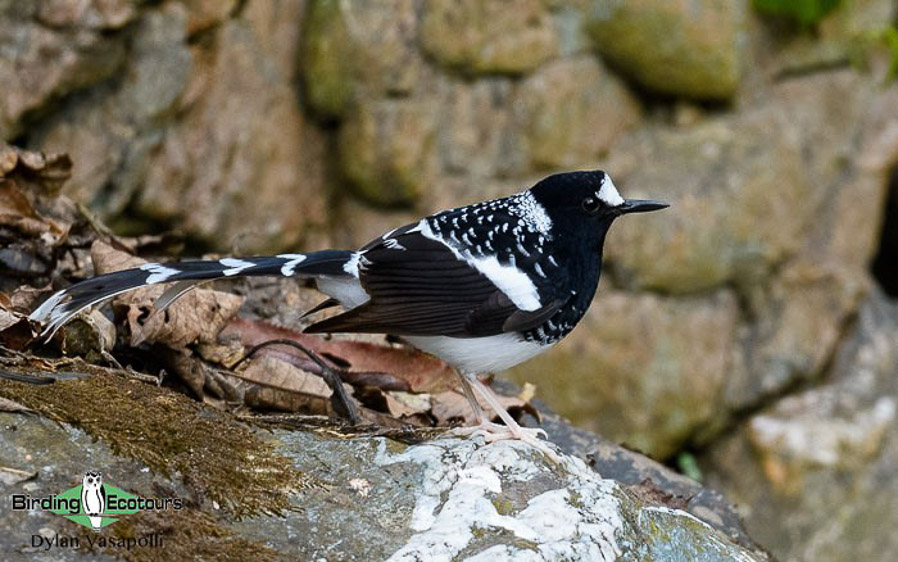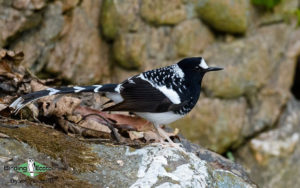 Spotted Forktail (photo Dylan Vasapolli/Birding Ecotours) from Birding Tour India: The North – Tigers, Amazing Birds, and the Himalayas
13th – 26th February 2021
11th – 24th February 2022
This two-week tour follows the northern India tour outlined above and provides the opportunity to see some very exciting birds like Crab-plover, Grey Hypocolius, Macqueen's Bustard, Sociable Lapwing, Indian Skimmer, Demoiselle Crane, Lesser Flamingo, Greater Flamingo, Sykes's Nightjar, Pallid Harrier, Eastern Imperial Eagle, Indian Eagle-Owl, Dalmatian Pelican, Greater Hoopoe-Lark, and White-browed (Stolitczka's) Bush Chat. Mammals are also a big draw on this trip too, such as Asiatic Lion (the only place in the world where you can see it), Asiatic Wild Ass, Indian Leopard, and Blackbuck (as well as many interesting smaller mammals).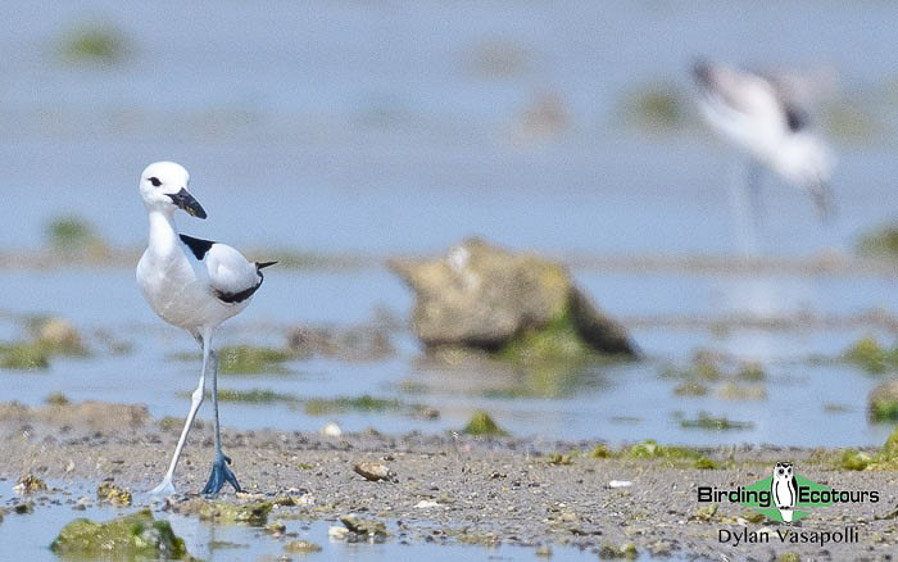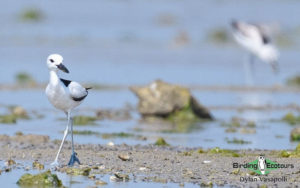 Crab-plover (photo Dylan Vasapolli/Birding Ecotours) from Birding Tour India: The Northwest – Lions and Desert Birding in Gujarat
26th February – 1st March 2021
24th – 27th February 2022
Recently rediscovered after an absence of 113 years when it was presumed extinct, the Forest Owlet can now be found in forests near Mumbai. On this short extension we will go and look specifically for this diurnal owl (a really great bird to look for). This short trip is perfect for a few days birding after the northwest India tour outlined above, or before the northeast India tour outlined below. A few other interesting birds also occur in the owlet's forest e.g. some Western Ghats endemics at the northern limit of their range – such as Malabar Trogon.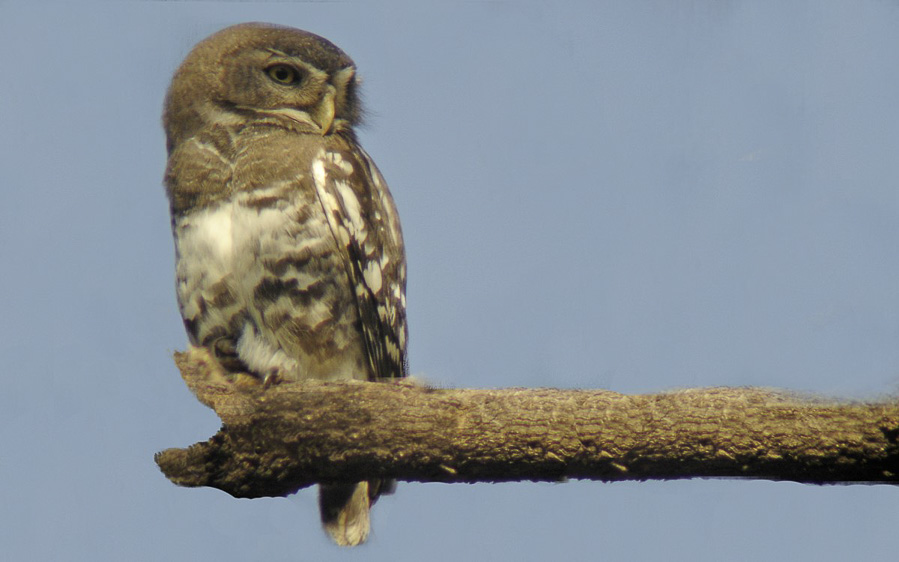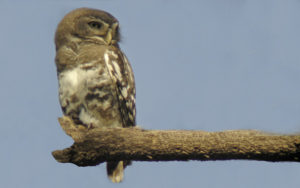 Forest Owlet (photo G. Adhikari) from Birding Tour India: The West – Forest Owlet Extension
2nd – 16th March 2021
28th February – 14th March 2022
The birding on this tour is incredible and the adventure is great too. The mountain forest we go birding in is some of the best forest in all of Asia and it is a true privilege to be right inside of it. There are not a lot of better feelings than waking up in the mountains here. We will be birding the famous Eaglenest Wildlife Sanctuary, as well as Kaziranga and Nameri National Parks. This tour goes after some of the best forest and grassland birds in all of Asia, with possibilities including Temminck's Tragopan, Blyth's Tragopan, Blood Pheasant, Snow Partridge, Himalayan Monal, Bugun Liocichla, Ward's Trogon, Beautiful Nuthatch, Spotted Elachura, Yellow-rumped Honeyguide, Himalayan Cutia, and Fire-tailed Myzornis, along with plenty of gorgeous laughingthrushes, parrotbills, rosefinches, barwings, and related species plus more highlights like Greater Adjutant, Lesser Adjutant,  Bengal Florican, White-winged Duck, Blue-naped Pitta, Indian Grassbird, Swamp Francolin, Black-breasted Weaver, Finn's Weaver, Spot-billed Pelican, and Pallas's Fish Eagle. This tour will also focus on finding some of the major mammals of the region, such as Greater One-horned (Indian) Rhinoceros, Indian Leopard, and Western Hoolock Gibbon. With luck we may even find Arunachal Macaque, Red Panda, or Bengal Tiger. If you've got a few spare days before this tour starts you could join our Forest Owlet tour outlined above).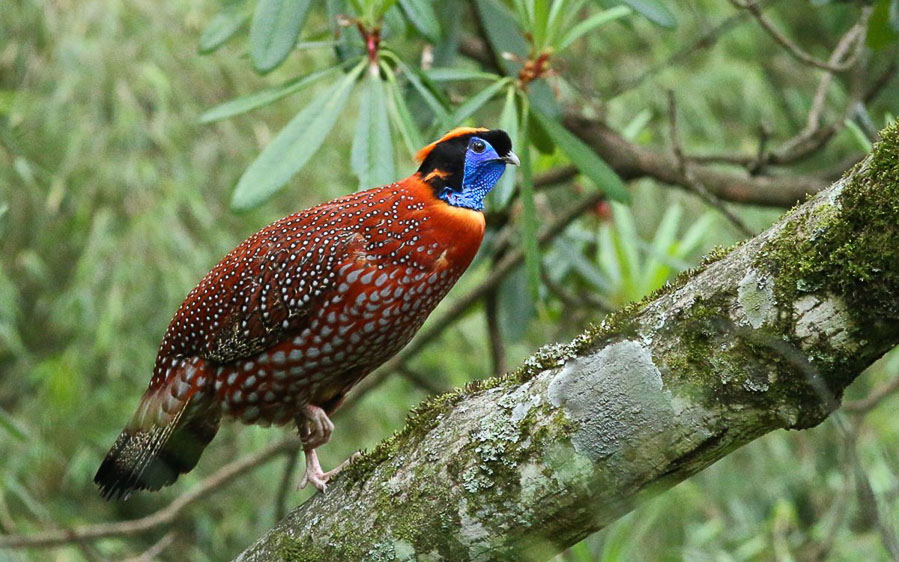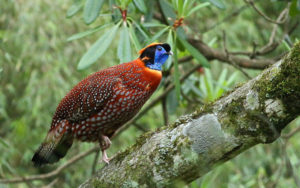 Temminck's Tragopan (photo Summer Wong) from Birding Tour India: The Northeast – Spectacular Birds and Mammals
17th – 29th March 2021
16th – 28th March 2022
This exciting and easy birdwatching tour offers the opportunity to experience the immensity of birding the world's highest mountain range in some of the most spectacular scenery on the planet. Our itinerary is designed to maximize your exposure to the different habitats and incredible birds Nepal has to offer without trekking on foot for days into the higher Himalayas (though we can arrange trekking after your tour as an extension should you wish to explore some areas on foot). We will look for Spiny Babbler (Nepal's only endemic), as well as Ibisbill, Indian Courser, Lesser Florican, Bengal Florican, Swamp Francolin, Sarus Crane, Black-bellied Tern, White-tailed Stonechat, Wallcreeper, Himalayan Rubythroat, Indian Grassbird, Bristled Grassbird, Rufous-vented Grass Babbler, Nepal Fulvetta, Himalayan Cutia, and Tibetan Serin. Mammals could include Greater One-horned (Indian) Rhinoceros, Bengal Tiger, Ganges River Dolphin, and Fishing Cat.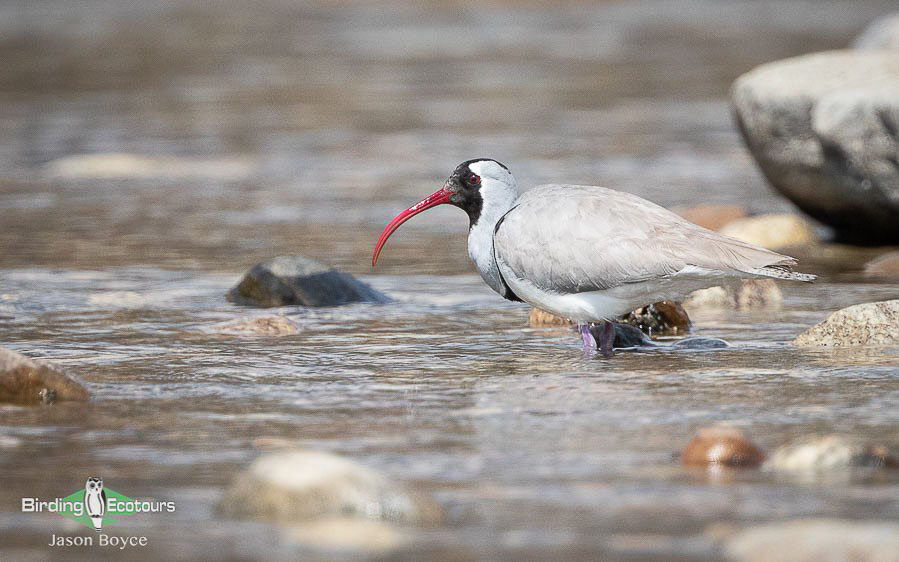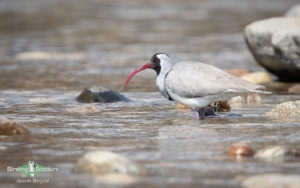 Ibisbill (photo Jason Boyce/Birding Ecotours) from Birding Tour Nepal: Easy Himalayan Birding
30th March – 18th April 2021
30th March – 18th April 2022
The Kingdom of Bhutan, known as "the Land of the Thunder Dragon" is a quaint, quiet, and scenically gorgeous country. We will enjoy some incredible birding in the eastern Himalayas searching for many spectacular birds, such as Beautiful Nuthatch, Ward's Trogon, Fire-tailed Myzornis, Rufous-necked Hornbill, Satyr Tragopan, and Himalayan Monal, not to mention, pretty sunbirds, parrotbills, laughingthrushes, and forktails, and potentially even the Critically Endangered White-bellied Heron. If you would like to extend your trip experience and bird/animal list with a different cast of birds you might like to consider our short Indian extension outlined below.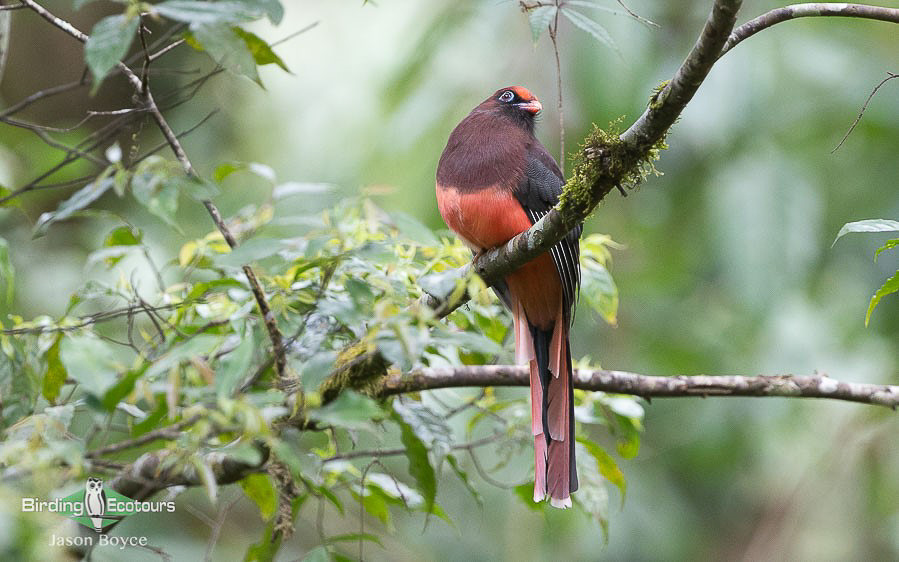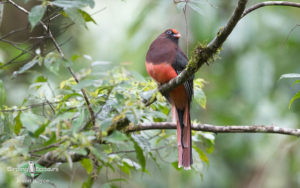 Ward's Trogon (photo Jason Boyce/Birding Ecotours) from Birding Tour Bhutan: Bhutan in Spring – Birding the Pristine Forests of the Eastern Himalayas
18th – 25th April 2021
18th – 25th April 2022
This short extension in Assam follows our Bhutan spring tour above and visits two excellent lowland national parks, and focuses on the birds and wildlife in those areas, with top targets including White-winged Duck, Greater Adjutant, Bengal Florican, Blue-naped Pitta, Swamp Francolin, and Indian Grassbird, as well as Greater One-horned (Indian) Rhinoceros. This tour has been designed specifically to complement our Bhutan tour.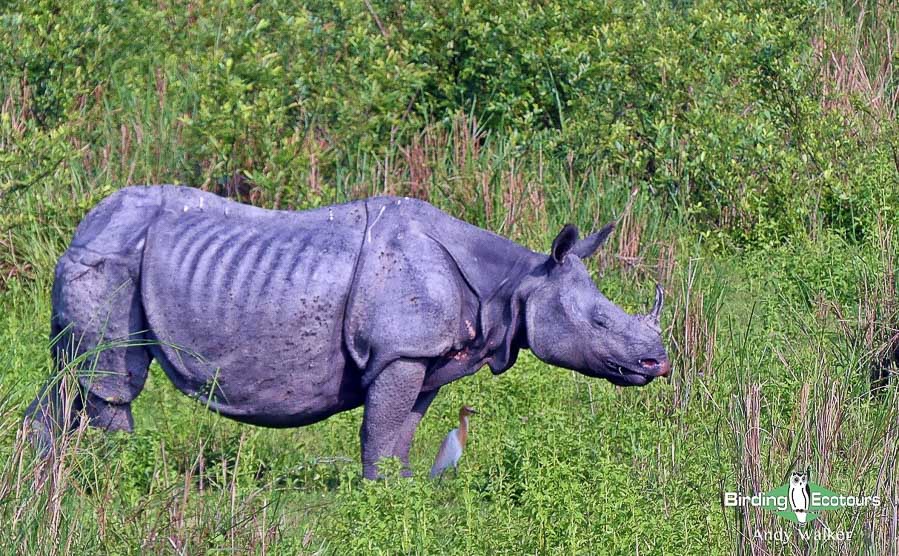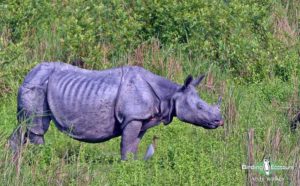 Greater One-horned (Indian) Rhinoceros (photo Andy Walker/Birding Ecotours) from Birding Tour India: Assam – Kaziranga and Nameri National Parks
2nd – 16th August 2021
1st – 15th August 2022
Timed during the monsoon season to target a suite of birds more difficult, or not possible at all, at other times of the year such as the Critically Endangered Great Indian Bustard, plus displaying Lesser Florican, along with breeding Indian Pitta, Bristled Grassbird, Indian Courser, Rock Bush Quail, Rain Quail, Painted Francolin, Green Avadavat, Sind Sparrow, and Indian Spotted Creeper – an incredible collection of birds. It is also a good opportunity to see India looking lush and green, and there is a great chance of Indian Leopard on this one too.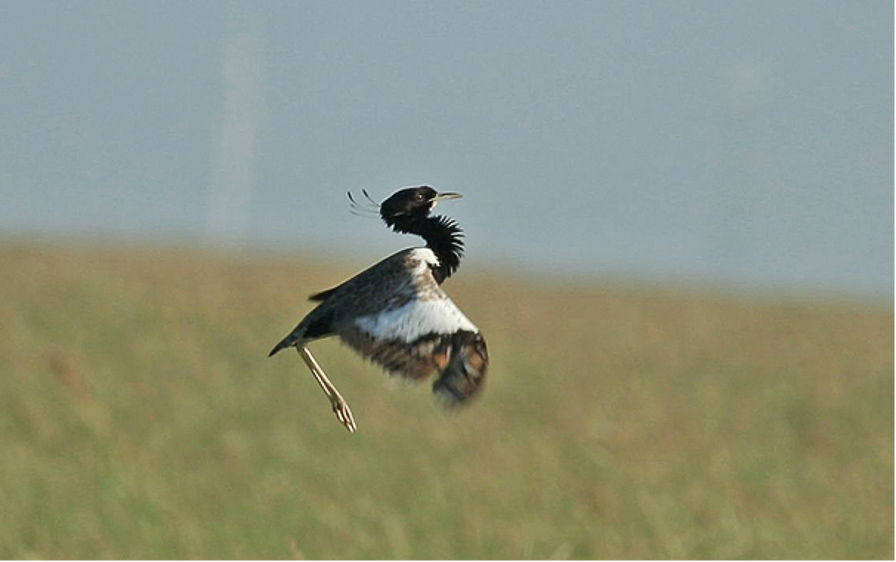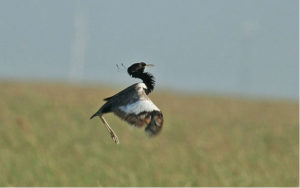 Lesser Florican (photo V. Mishra) from Birding Tour India: Rajasthan – Monsoon Specialties
1st – 12th November 2021
7th – 18th November 2022
Bhutan is great in a couple of seasons, so to complement our spring tour shown above, we also offer a fall/autumn tour. On clear autumn days we enjoy viewing snow-capped peaks as well as fabulous architecture while we search for a suite of sought-after birds. November is particularly good for getting sightings of Black-necked Crane and the Critically Endangered, enigmatic, and also tough-to-find White-bellied Heron. We also expect to find some fabled eastern Himalayan birds that can be encountered year-round, such as Beautiful Nuthatch, Ward's Trogon, Fire-tailed Myzornis, Rufous-necked Hornbill, Himalayan Monal and other vivid pheasants, including the aptly named Blood Pheasant, plus a trio of monotypic specialties in Ibisbill, Wallcreeper, and Spotted Elachura. Given the time of year, we will also expect to see some pretty hefty and exciting mixed-species flocks. As in spring, this autumn tour can be followed by a short tour in Assam, India, shown below.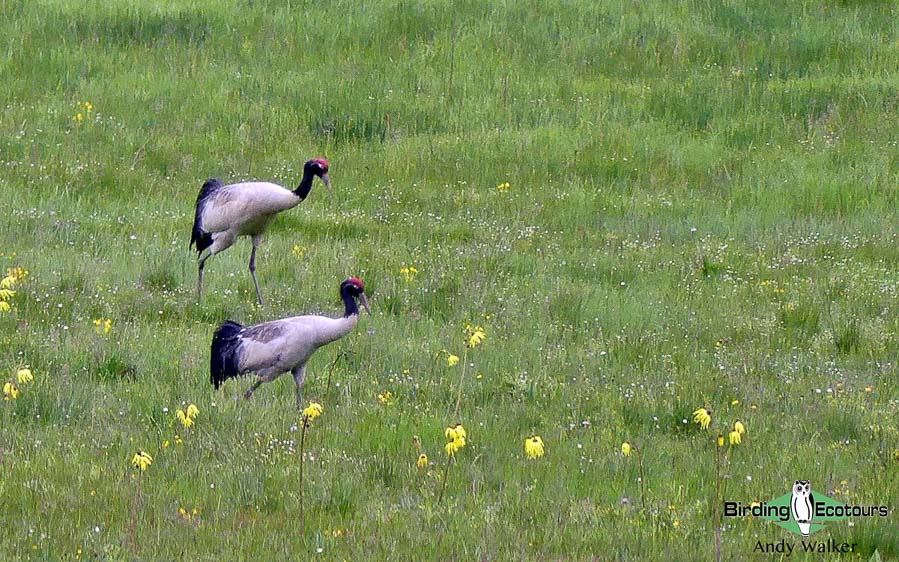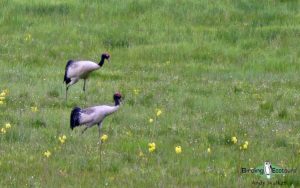 Black-necked Crane (photo Andy Walker/Birding Ecotours) from Birding Tour Bhutan: Bhutan in the Fall – White-bellied Heron, Black-necked Crane, and Awe-inspiring Himalayan Vistas
12th – 19th November 2021
18th – 25th November 2022
This short extension in Assam follows our Bhutan fall/autumn tour above and visits two excellent lowland national parks and focusses on the birds and wildlife in those areas as outlined for the spring tour.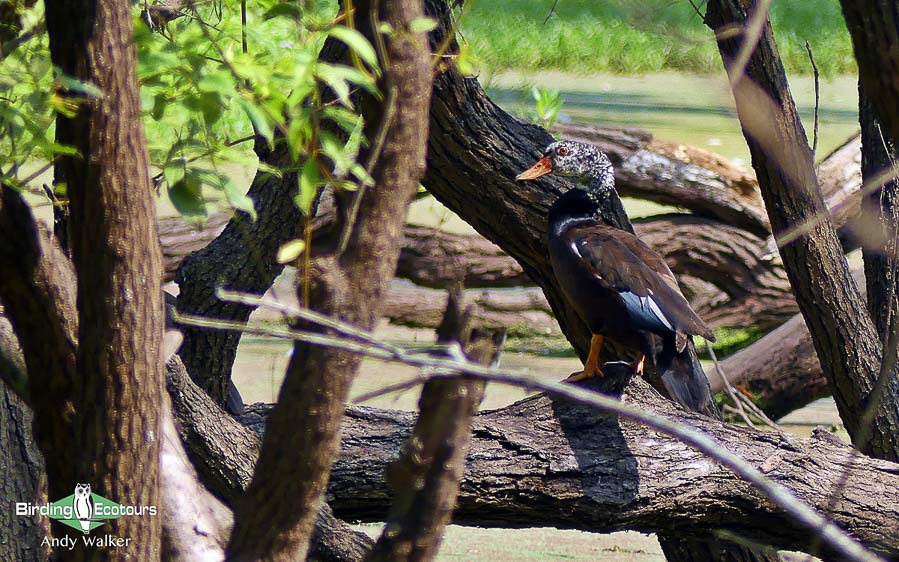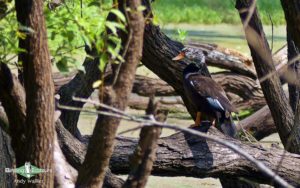 White-winged Duck (photo Andy Walker/Birding Ecotours) from Birding Tour India: Assam – Kaziranga and Nameri National Parks
Can't make these dates?
Do not worry if you cannot make these set-departure dates but would still love to do one of these tours (or something different). We arrange custom tours all the time and we have got plenty of experience in putting together tours for groups of family or friends and bird clubs/societies, as well as people targeting certain birds/families, or mammals. We would be happy to assist you, just get in touch!
Summary
We hope you are as excited about these tours as we are, and we hope to see some of you on them soon. If you have any questions on any of the above, please fill in the contact form here and we will get back to you as soon as possible.
We look forward to birding with you soon!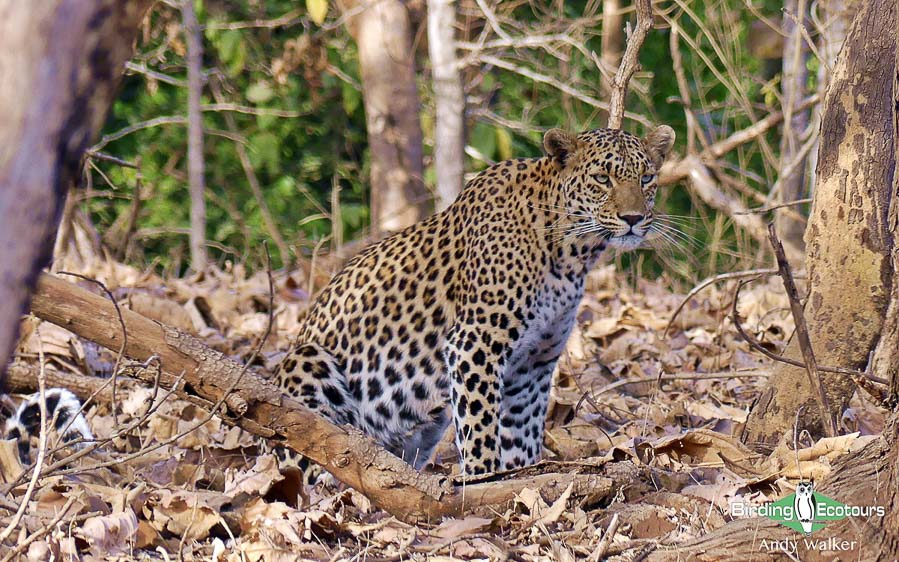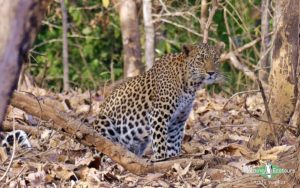 Indian Leopard (photo Andy Walker/Birding Ecotours) from Birding Tour India: The Northwest – Lions and Desert Birding in Gujarat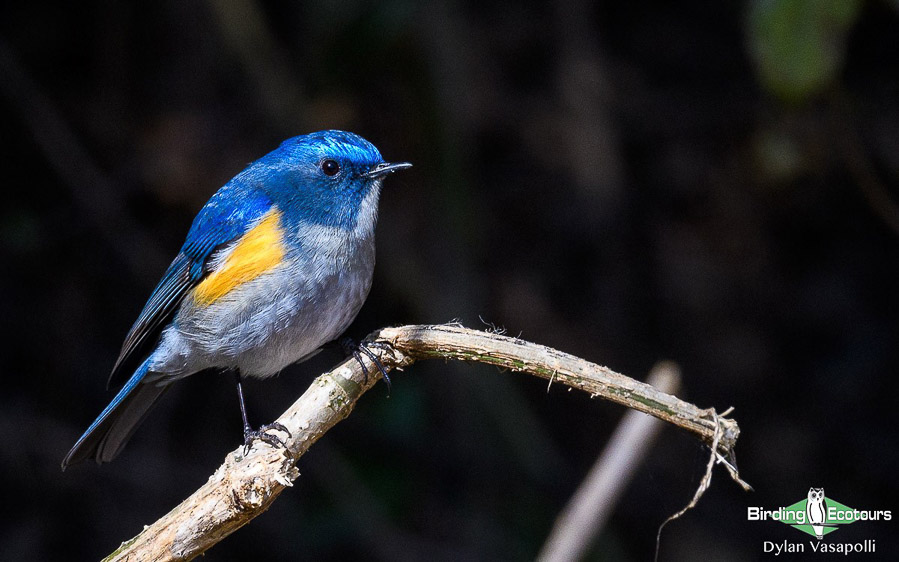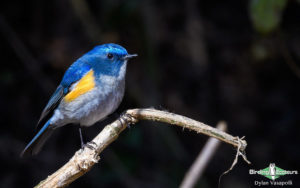 Himalayan Bluetail (photo Dylan Vasapolli/Birding Ecotours) from Birding Tour India: The North – Tigers, Amazing Birds, and the Himalayas