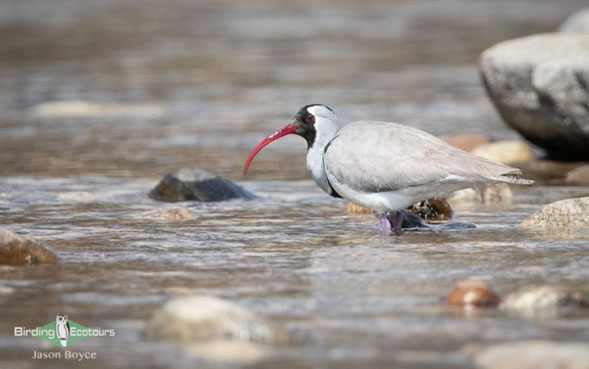 This blog was updated 29 October 2019, one month before Black Friday
If you book (with a deposit) any of the tours listed below, any time before Black Friday this year (Nov 29, 2019), you will receive 10 % off (note that this offer does not apply if you've already received another discount on the tour, and it applies only to new bookings). Practically all of the below are guaranteed departure tours unless otherwise stated.
Since Black Friday needs a bit of craziness, we're offering 15 % off on tours marked in **bold** below!
The tour marked in #italics below is the only exception; we are not offering a discount on this tour. BUT if you book that tour (marked in #italics), you get 15 % off any of the other tours listed below (if you also book the one shown in #italics text).
Asia: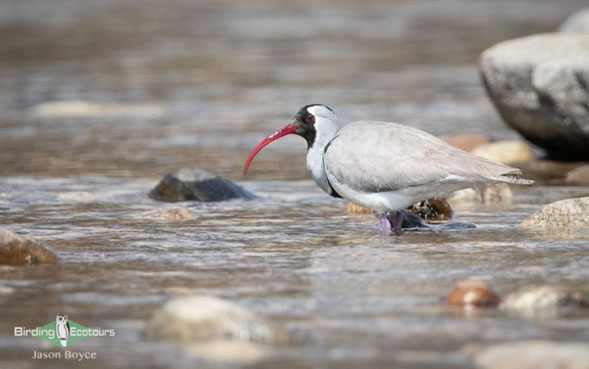 The monotypic Ibisbill can be seen on our Bhutan extension to Assam. 
Australasia: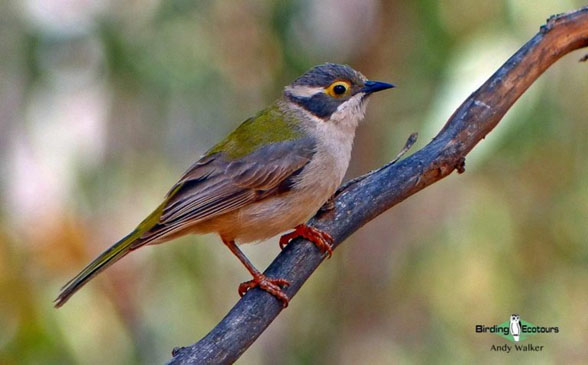 Brown-headed Honeyeater, one of a number of honeyeater species to be seen on our Australian tours.
Africa and Madagascar: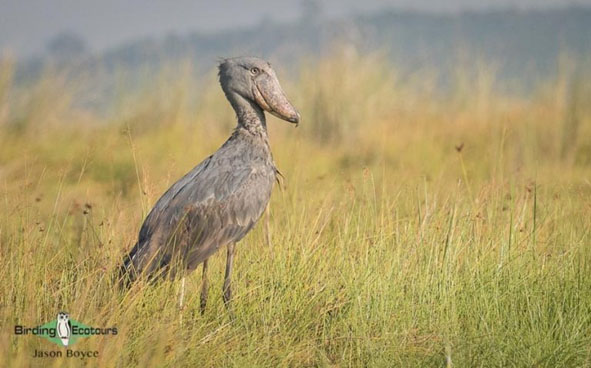 The prehistoric-looking Shoebill can be seen on our comprehensive Uganda tour.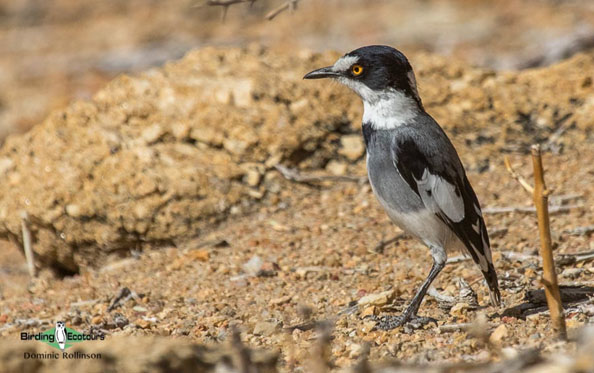 White-tailed Shrike; one of the many Namibian near-endemics to be seen on our Namibia/Botswana/Zambia tour.
The Americas:
Look at that bill! The ridiculous-looking Sword-billed Hummingbird can be seen on our Colombia tour.
The beautiful Rufous-crested Coquette can be seen on a few of our Peru tours.
The Arctic:
#Svalbard (Spitsbergen) in Arctic/far northern Norway: Polar Bears, Walruses, whales, pack ice, Iceland Gull, King Eider, Rock Ptarmigan, and other specials, https://www.birdingecotours.com/tour/birding-tour-norway-svalbard-cruise/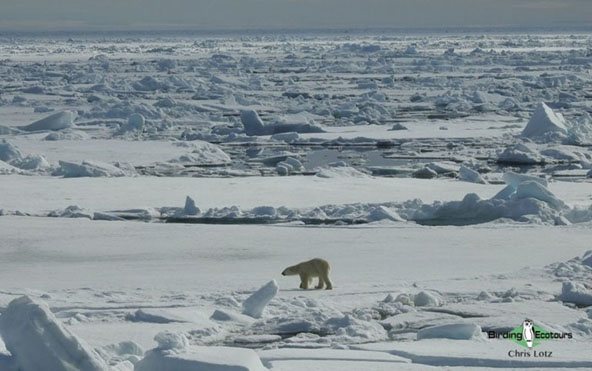 Arctic cruise usually produces sightings of Polar Bear!
White-bellied Seedsnipe near Ushuaia after one of our previous Antarctic Peninsula, South Georgia and Falkland Islands tours.
**Join Birding Ecotours Bird Miles (https://www.birdingecotours.com/join-bird-miles/) and get further discounts and rewards.**