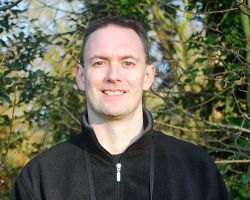 Greg Holland
Greg Holland has been an avid birdwatcher for 30 years, with a particular passion for pursuing African birds. His interest in birds started from a young age, when he volunteered at a bird rescue centre. He has since travelled extensively to all four corners of the African continent in search of birds, including Gambia, Mozambique, Morocco, Senegal, Rwanda, South Africa and Sierra Leone. He is based in London, from where he leads small group birding tours. He is particularly familiar with East Africa and has led birding trips to Tanzania, Ethiopia and Kenya. He spent some time training as a safari guide in Tarangire National Park, Tanzania, and developed an extensive knowledge of East African endemic species. Greg spent his early years working in the tourism industry, leading trips for a wildlife tour operator, before training as an accountant. He then took a year out in Australia, New Zealand, USA and Canada, during which he visited as many national parks as possible and familiarised himself with the avifauna of those areas.
When he is not leading tours, Greg provides consultancy in international development. This allows him even more opportunities to visit new birding destinations. He also assists with ornithological surveying in his spare time. In the UK he undertakes breeding bird and wintering bird surveys. In the winter he also captures migration data through the ringing of migrating waders as part of a scientific study which has been going on since 1970s.
Greg is a polyglot, speaking English, French, Spanish, and German, and some Russian and Kiswahili, which he has put to good use when leading tours. He has also taken birding groups all over Europe, including the UK, Sweden, France, Spain, Portugal, Greece, Malta, Bulgaria and Romania. Greg is an enthusiastic tour leader and loves to share his birding knowledge with clients.