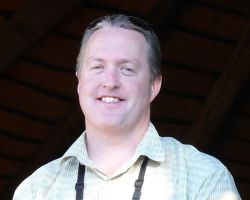 Mark Harrington
Mark Harrington is an accredited bird guide registered with the Department of Environmental Affairs and Tourism (DEAT), as well as with the Field Guides Association of Southern Africa (FGASA).
Although Mark has always been passionate about the natural environment (having grown up in Cape Town in the heart of the fynbos floral kingdom), it was during the early 1990s that his obsession with birds and birding really took off. Having completed his LLB degree at the University of Stellenbosch in 1991, he moved to Pretoria in 1992, where he was in the fortunate position of being able to pursue his birding habit in places as diverse and scenic as the world famous Kruger National Park, the Limpopo and North-West Provinces, as well as the indigenous forests of northern KwaZulu-Natal.
Mark subsequently returned to Cape Town in 1996, where he has remained ever since (except, of course, for regular birding excursions to all parts of southern Africa!).
His favourite birding locations in and around Cape Town include the West Coast National Park (especially the Geelbek hide), Kirstenbosch Botanical Gardens in the early morning, and the Tankwa Karoo. Further afield, Mark has always enjoyed excellent birding in the Kruger National Park (especially the Pafuri/Crook's Corner area, while Tamboti Tented Camp has long been a personal favourite for bush shrikes, cuckooshrikes, and all-round excellent bushveld birding). The forest canopy boardwalk at Mapungubwe National Park (in the Limpopo River Valley) is another special place which recently provided Mark with his first sighting of the sought-after Southern Hyliota.
In addition to being able to share a wealth of experience, Mark has also expanded his knowledge of the natural environment in general, and birds and birding in particular, by completing numerous courses and extra-mural qualifications, including a National Diploma in Game Ranging from Allenby Campus and Eco-Training in 1995, as well as his FGASA (Field Guides Association of Southern Africa) examinations in 2001. Naturally, these qualifications stand him in good stead, especially when visiting the typical bushveld areas such as the Kruger National Park. Mark has been a professional birding guide since 2006.