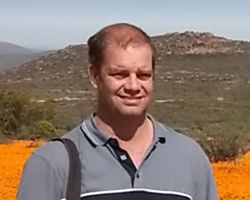 Matt Prophet
Matt Prophet's passion for birds began when as a child he became infatuated with the Verreaux's Eagles that frequented Cape Town's Cape Peninsula where he grew up. His love of wildlife snowballed from there and naturally influenced his carrier path.
He completed a National Diploma in Nature Conservation after having spent a year working at the Percy FitzPatrick Institute of African Ornithology in Cape Town in 1997. Following this he completed a B-Tech degree in Nature Conservation in 2003.  He is a qualified senior nature guide and holds accreditation for all of South Africa's major biomes.
He has worked in conservation and ecotourism in South Africa, Australia, Mozambique, Namibia, Zimbabwe, and Angola. Organisations for which he has worked include the Western Cape Nature Conservation Board, the Peace Parks Foundation, Queensland Parks and Wildlife, and more recently the Department of Environment and Conservation in Western Australia.
His passion for birds has taken him across southern Africa and Australia.  He has also traveled to Papua New Guinea to photograph birds of paradise. Other remote destinations which he has visited to observe seabirds include Cosmoledo Atoll in the Seychelles and Bassas da India in the Mozambique Channel.  His interest in wildlife photography has allowed him to capture rarely seen animal interactions.
He currently lives in Cape Town, South Africa, and is now making guiding his full-time pursuit, with the mission to help others experience their wildlife interaction dreams.