Jason Boyce loves people. He delights in sharing his infectious knowledge and passion for the natural world with kids, adults, and anyone lucky enough to meet this great Birding Ecotours guide. Our guest blogger Rachel asked him a few questions to get to know him better…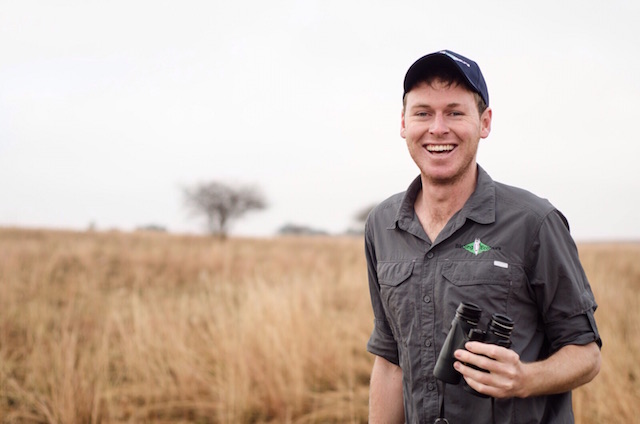 Rachel: Tell us about your childhood and family?
Jason: I was born in Pretoria, South Africa. When I was 4 years old we moved to the Western Cape to the small town of Bredasdorp. Only a couple of years later and we relocated back to Pretoria, where I have lived ever since. I have a sister, who is 3 years younger than I, and we were both schooled at Cornwall Hill College in the Pretoria area. I have fond memories of visiting the Kruger National Park, Pilanesberg, and the Kgalagadi Transfrontier Park as a youngster. My parents have always loved family holidays to the bush – and I never ever objected!
R: What ignited your passion for wildlife and, in particular, for birds?
J: My grandfather is a birder – he has been for about 45 years – and is definitely the biggest contributing factor to my passion and love for birds. Together with my parents, he allowed me to experience and learn about the natural world from a young age. I do not see myself continuing in life without wildlife and sharing in the beauty that is nature.
R: Do you remember some of your earliest wildlife encounters?
My dad has often reminded me of the time when he taught me to say my first Latin name, of a Henkel's Yellowwood tree we had in our garden in Garsfontein – Podocarpus henkelii; I must have been four years old. About 10 or 11 years later, I remember doing my first big trip to Botswana and the Caprivi with my grandfather and family. What an amazing experience! The Delta and the new birds and mammals were completely overwhelming, not to mention sharing in my grandfather's first ever Pel's Fishing Owl sighting after many years of searching. A special trip!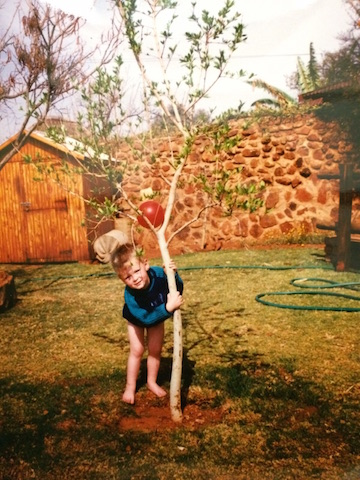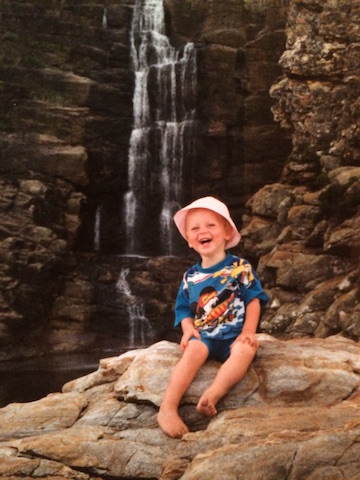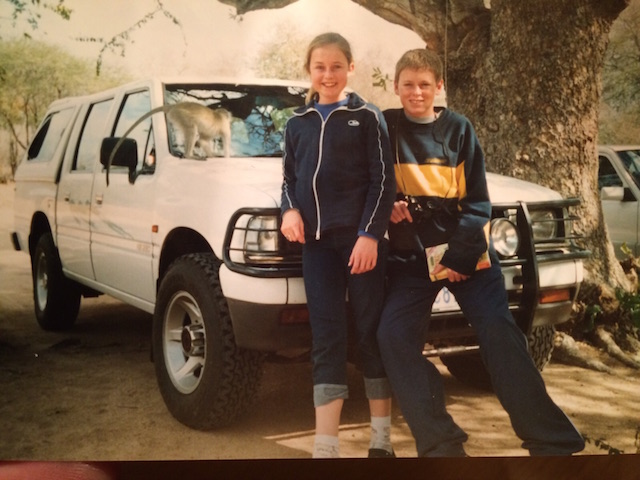 R: If you could describe yourself in only three words, what would they be?
J: Passionate, Positive and Caring
R: What formal training have you undertaken?
J: I have a National Diploma in Sport Science and I'm almost fully qualified with a Bachelor of Science degree in Environmental Management.
 R: How has birding enriched your life so far?
J: Birding has enriched my life mainly because of the friendships that I have made through it. I love birding with others that have the same passion for birds, photography and nature in general. I'm always awed by how incredible nature is and by the diversity of birdlife worldwide. The other area within my career that has enriched my life is having the opportunities to travel and learn about new countries.
R: What items never leave your side on a birding trip?
J: Unfortunately I have to say that my phone is always with me on a birding trip. It's so useful to have different reference sources at your fingertips, which now include not only calls and illustrations, but photographs, sonograms, detailed distributions, a bucket load of good text as well as birding destination accounts.
Secondly my Nikon 10×42 Monarch, which I've used since 2006 and is still going strong.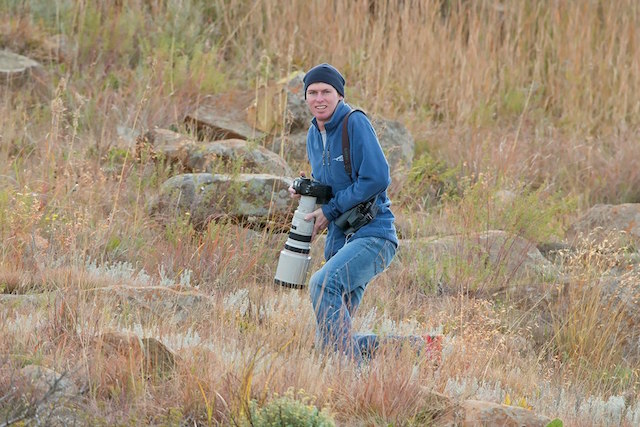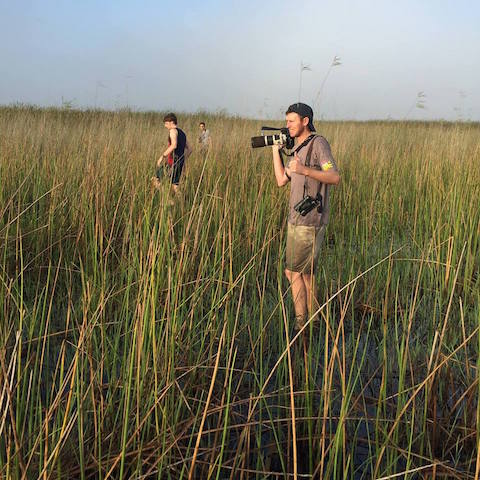 R: What are your top three birding destinations?
J: I like this question! J Of all the places I have birded, Tarangire National Park in Tanzania, the Choma area in Southern Zambia and back in my 'home' turf – Mkhombo Dam Nature Reserve in the north-east of Pretoria are my favourites.
R: What is at the top of your birding "bucket list"?
J: We all know there is never a single bird that can take that honour… well maybe there is, but I can't decide, so some of mine are Sooty Albatross, Shelley's Eagle-Owl, any bird-of-paradise, as well as Red-billed Streamertail.
 R: Do you have a favourite bird / bird family?
J: Yes – Hirundinidae (Swallows and Martins) and the larger aerial feeders family! While this is not taxonomically correct – I really love all the fast, agile and acrobatic aerial feeders. While swallows, such as Greater Striped Swallow and martins, such as Banded Martin are right up there, I also love Alpine Swift and some smaller raptors that feed on the wing, birds such as Eurasian Hobby and Dickinson's Kestrel.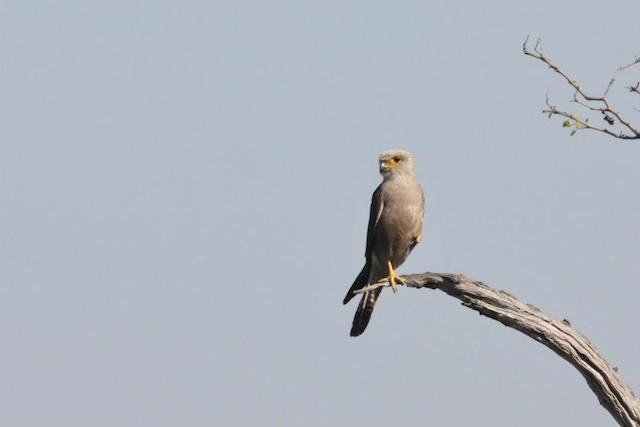 R: What's the craziest thing you've ever done to see a bird?
J: Besides maybe driving 12 odd hours through the night on a couple of occasions, I think I might have done more crazy things to end up dipping than actually getting the bird! Lying flat on my stomach in soft cold drizzle listening to the hooting of Striped Flufftail a couple of meters from my nostrils – only to end up dipping – ranks highly!
R: Do you have a bogey bird?
J: I'm quite relieved to say that I finally managed to tick my biggest Southern African bogey bird last year, the Dusky Lark. I now don't have a real bogey bird, but perhaps Arnot's Chat could qualify for Southern Africa, as I've only seen it in Zambia and Tanzania.
R: What is your life list and year list so far?
J: South Africa has been greeted with its second ever Snowy Egret this year, and I reached an awesome milestone with that individual bird, as it became my 1000th African species. My South African year list, though, is at 518 species.
R: What advice would you give to people getting into birding?
J: Get out there and spend time in the field! The more time spent in the field observing, the quicker you will learn.
R: Other hobbies and interests?
J: Music, guitar, photography, children and people in general.
R: If you had one more day left on this earth, how would you spend it?
J: Simply just spend it with my family: my amazing sister and my awesome parents – couldn't ask for much more but to be with them for one more day.
R: Dreams for the future of Birding Ecotours?
J: I'm very, very, VERY excited for Birding Ecotours moving forward! We have become one of the top birding tour companies in the world in the last couple of years, and I believe we can be just as good as the top guys very soon! We have a lot of new specialised tours, including pelagics, mammal and butterfly tours that we would like to launch soon. To add to this, the continued contribution to relevant and necessary conservation projects keeps me enthusiastic about giving back to the natural world!
Another dream would be to set up kids birding adventure camps across Africa – a place where we can educate and give back to African countries in terms of teaching, but also protecting birds in the continent.
R: Dreams for the future?
J: To travel Asia on some specialised birding and mammal and general wildlife tours! To one day see half of Asia's bird species. 
I would also like to run Children's Care homes in Africa, where children are cared for and loved and given a chance in life. To educate parts of Africa about the natural world.